Writing a clear and comprehensive job description that will attract competent candidates is the first step in recruiting an appointment setter. To help you with the process, we created a Job Description Template that includes all necessary information, from activities and responsibilities to prerequisites. You may also customize the template to fit the demands of your organization by adding your own requests. We recommend utilizing VIVAHR software to submit the template on multiple employment portals to achieve the greatest results.
What is an Appointment Setter?
Appointment setters organize meetings between salespeople and potential customers. Most appointment setters work for corporations as regular employees; however, they occasionally work as freelancers. Appointment Setters may work from a script with the goal of scheduling appointments for corporate salespeople, generating sales, or generally generating interest in the items or services on offer. They also handle and coordinate the distribution of sales materials, including product samples, information packs, and brochures.
Appointment Setters may be expected to assess the strength of a lead and report on their activities and outcomes regularly. They may use printed documents or computers with spreadsheets or Customer Relationship Management (CRM) software to record calls and successes, update the database with fresh information such as customer status updates, or write notes as needed. They work in sales teams for a variety of businesses in a variety of sectors.
Related Job Titles for Appointment Setter
Digital Appointment Setter.
Phone and Internet Appointment Setter.
Appointment Setting Specialist.
The Top Appointment Setter Skills
| | |
| --- | --- |
| | |
| | On a typical day, an SDR has a million things to do: check CRM tasks, send emails, manage statistics, and make calls. The best thing to do is to make a timetable with time slots set aside for various activities. When planning your schedule, keep in mind the different time zones of the leads. |
| Has a good understanding of how to qualify B2B prospects | An SDR must first evaluate if the leads are qualified to move farther down the sales funnel before launching an appointment counterattack. |
| | An appointment setter's ability to carry on a conversation is a must-have talent. An SDR must demonstrate the value of your services, ask pertinent questions to identify particular pain areas, and most importantly, listen to what a lead has to say. |
| Interpersonal Communication Skills | These workers communicate with clients via phone calls and emails throughout the day. As a result, they have great verbal and written interpersonal communication abilities. |
| | An SDR should be thoroughly aware of the value proposition and its influence on a potential customer's business in order to craft a compelling sales proposal. Our recommendation is to prioritize a human, a "you" message above an egotistical "me" message. |
Appointment Setter Job Description Template (Free)
Appointment Setters set up meetings between salespeople and potential customers. The majority of Appointment Setters work for corporations as regular employees; however, they do occasionally work as freelancers. We're searching for an Appointment Setter to make phone and email calls to potential clients.
As an Appointment Setter, you will be responsible for determining whether potential clients are interested in our products and services, as well as organizing meetings with our Sales Representatives. A successful Appointment Setter should be able to exceed in all work-related tasks. Appropriate Appointment Setters must have a full grasp of the sales process, including how to get clients to meet with one of our Sales Representatives.
Appointment Setter Duties & Responsibilities:
Become familiar with the key features of our goods and services.
Making phone calls to potential clients from a list of numbers supplied to you.
As potential clients call, I take their calls.
Answering common inquiries and concerns regarding our goods and services.
Setting up a meeting between a prospective client and a Sales Representative.
Keeping a comprehensive record of every call, even those that go unanswered.
Trying to reach out to potential clients to who you haven't been able to reach out.
Notifying the Manager of any recurring product-related issues that need to be addressed.
Appointment Setter Requirements:
A high school degree is necessary for an appointment setter position.
It will be advantageous if you have prior experience as an appointment setter, salesperson, or anything similar.
Knowledgeable with computers.
Excellent verbal, written, and interpersonal communication abilities.
Excellent listening abilities and meticulous attention to detail.
Excellent phone manners.
An attitude that is both professional and respectful.
Persuasive as well as goal-oriented.
Evenings and weekends are available for employment.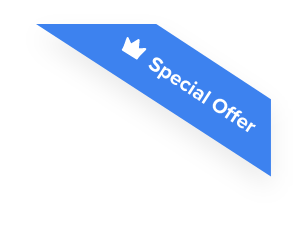 Joshua F.
Redline Electric & Solar

"The best recruiting platform on the market! VIVAHR allowed us to create a dashboard and applicant experience like no other!!"
Get more applicants from the
Best Job Boards
Post for free to 50+ job boards
Unlimited Job Postings
Unlimited Applicants

Sample Interview Questions For Appointment Setter
Once you gather all the received applications, you can use these sample interview questions for Appointment Setter. These can help you narrow down your choices and pick the most suitable candidate for the job.
Personal
Why are you so certain that you are the best candidate for the job of appointment setter?
What part of your job do you find the most difficult?
What do you find the most challenging in the appointment setter job?
How do you deal with the nastiness of your job?
Human Resources
Give an example of a time when you were able to demonstrate exceptional listening skills. What happened in the situation, and what was the outcome?
Give customers an experience in which you clearly described items or services and addressed their queries.
Please describe a time when you gave a presentation to a group. What was the outcome?
Describe an instance when you were able to convince someone else.
Management
Tell us about an instance when your thoroughness and rigorous attention to detail helped your former job.
Describe the methods you utilized to gather potential consumers' names and phone numbers.
Give an example of a time when you worked in a fast-paced environment. How did you handle the transition?
Share a time when adjusting a sales script helped you better target the needs or interests of a certain person.
Give an example of a good way to deal with a lot of data or information.
Technical Skills and Knowledge
Describe an instance when your creativity or alternative thinking helped you tackle an issue at work.
Tell us about a time when you successfully communicated a tough piece of information.
Tell me about a time when you studied data and assessed outcomes in order to find the best answer to an issue.
What are the Educational Requirements For an Appointment Setter?
Although there are no minimum educational requirements to work as an appointment setter, most companies prefer individuals who have at least a high school diploma or GED. Appointment setters are typically given on-the-job training to learn about the product or service that the firm provides. They might also be taught how to utilize the phones and lead management software.
How Much To Pay an Appointment Setter When Hiring
The median annual income for appointment setters, classified as "Administrative Professionals" by the Bureau of Labor Statistics (BLS), is $37,230. The lowest-paid appointment setters earn less than $22,930 per year, while the highest-paid earn more than $62,230 per year. Appointment setters are usually eligible for their employer's benefits packages, which often include vacation and sick leave, as well as health insurance choices. Appointment setters may also be eligible for bonuses if they meet targets or schedule appointments with clients who convert to buyers.
Frequently asked questions about Appointment Setter
What exactly does a third-party appointment scheduling service do?
Initiation meetings are scheduled on your behalf by a third-party appointment scheduling firm. Instead of hiring a full-time salesperson to handle appointment setup, a third-party business will do it for you, freeing up your salespeople to focus on completing deals and engaging with customers. The appointment setting company often schedules the appointments, while the purchasing firm does the sales calls.
What does it mean to make an appointment?
The practice of organizing appointments with potential clients is known as appointment setup. It can be done either internally (through your own salespeople) or externally (by third-party salespeople) (via a third-party appointment setting company). Most businesses prefer to manage appointment scheduling internally rather than outsourcing it.
What is the role of an appointment setter?
An appointment setter is a person who works for an appointment setting firm and makes calls or sends emails on behalf of another firm. They are your company's initial line of sales. They offer the company's products or services to potential clients when speaking with them. An appointment setter's primary job is to try to schedule appointments.
What is the significance of making an appointment?
Setting appointments is crucial for any company seeking to market its products or services to new businesses. Your business isn't going to flourish if you're not making meetings with new potential clients.
Salespeople are often in charge of scheduling meetings with new potential clients. Inside salespeople are employed by some companies and are responsible for scheduling appointments. Appointment setters are responsible for initiating new discussions, which is exactly what inside salespeople are accountable for. Some companies hire third-party companies to set up appointments for them.
Similar Job Descriptions as Appointment Setter