If you have an open position for a Health Service Manager, we will help you find the best person for the job. Our Health Service Manager Job Description Template is composed to help different organizations find reliable and qualified employers for their teams. Our template includes all the duties and responsibilities and all the qualifications a school counselor should have.
This template aims to make creating and posting your job temple as easy and as fast as possible. You can do this by using our VIVAHR's recruiting software. Our applicant tracking system helps you have a more efficient hiring process.
Related Job Titles for Health Service Manager
Healthcare Administrator
Physician Practice Manager
Ambulatory Care Manager
The Top Health Service Manager Skills
| | |
| --- | --- |
| | |
| | These managers must be able to communicate effectively with other health professionals. |
| | Medical and health services managers must be able to follow advances in healthcare technology. For example, they may need to use coding and classification software and electronic health record (EHR) systems as their facility adopts these technologies. |
| | Medical and health services managers need to be able to discuss staffing problems and patient information with other professionals, such as physicians and health insurance representatives. They must be able to motivate and lead staff. |
| | These managers are often responsible for finding creative solutions to staffing or other administrative problems. |
| | Medical and health services managers must be able to understand and follow current regulations and be able to adapt to new laws. |
Health Service Manager Job Description Template (Free)
We are looking for an experienced health service manager to join our team and help provide outstanding care for our patients in our local community. This job requires you to look over various health departments and ensure they have access to all the resources they need to meet the needs of their patients. You will also be incorporating new technologies into your daily workflow and creating strategic plans for marketing and community outreach.
Our ideal candidate is someone who has previous work experience, is friendly and has great problem-solving skills, and holds a bachelor's degree in healthcare management or a similar field of study.
Health Service Manager Duties & Responsibilities:
Coordinate daily operations and clinical workflow
Supervise all the resources and financial management
Ensure that the clinical department has access to surgical suites that are safe and prepared for patient care and their families
Order and maintain medical inventory and surgical equipment
Deliver and prepare status reports and identify areas that need improvement
Develop strategies for marketing and community outreach programs
Negotiate or supervise between insurance providers and contracting department to guarantee reimbursement to cover patient care costs
Health Service Manager Requirements:
Bachelor's degree in healthcare management or a similar field of study
Excellent leadership skills
Great communication skills
Up-to-date with healthcare advancements
Familiarity with necessary software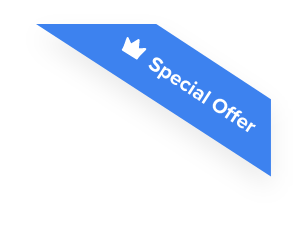 Joshua F.
Redline Electric & Solar

"The best recruiting platform on the market! VIVAHR allowed us to create a dashboard and applicant experience like no other!!"
Get more applicants from the
Best Job Boards
Post for free to 50+ job boards
Unlimited Job Postings
Unlimited Applicants

Sample Interview Questions For Health Service Manager
Personal
Why do you want to work as a health service manager?
What are your strengths and weaknesses?
Could you tell me a bit more about yourself?
Human Resources
How do you communicate with other teams within the organization?
How would you address a conflict with a colleague?
How do you react in a crisis?
Management
How do you handle deadlines?
What would you say sets you apart from other candidates?
Where do you see the future of healthcare is going?
Technical Skills and Knowledge
Do you have any clinical knowledge?
Are you familiar with the software that this institution uses?
What are the Educational Requirements For a Health Service Manager?
Incoming candidates should hold a bachelor's degree in healthcare management or a bachelor's degree from a similar area of study. Some employees even look for candidates with master's degrees.
How Much To Pay a Health Service Manager When Hiring
The annual median salary for a health service manager is $104,280, which means they usually get $50,13 per hour. However, this always varies based on location, company. The lowest hourly wage is $28.84, and the highest is $94.05
Frequently asked questions about Health Service Manager
What is the job outlook for a health service manager?
Employment is expected to rise by 18% from 2018 to 2028, which is faster than other healthcare occupations.
Are there any advancements from a health service manager?
There are advancements. A health service manager can move on to a higher-paying position that requires more responsibility. You can advance to being in charge of the hospital's information system instead of just one department. You can advance to executive positions; however, this usually requires you to have a master's degree.
What does a work schedule for a health service manager look like?
They usually work full time, sometimes even more than 40h per week. Weekends and evenings can also be required if needed.
Similar Job Descriptions as Health Service Manager