Has the hiring process begun? We are on this journey with you. Candidates can apply whenever they are ready to use our system. They can use their computer, tablet, or mobile device to apply fast. You'll be well on your way to hiring a new team member or a potential team leader if you utilize VIVAHR's FREE Hospital Administrator Job Description Template.
The VIVAHR software is jam-packed with solutions to help your team automate the hiring process and boost hiring productivity.
VIVAHR is the only Recruitment Management System on the market that provides your HR team with the resources they need to become recruitment marketing experts. Get started on this recruitment adventure with us TODAY!
What is a Hospital Administrator?
Hospitals, clinics, and other healthcare institutions hire Hospital Administrators to assess the efficacy of their facilities and make modifications as needed. They collaborate with other healthcare experts to find novel methods to improve the efficiency of care services at their facility.
Their responsibilities include hiring employees, reviewing financial statements, learning about new laws and regulations that may have an impact on present operations, and implementing new technology and processes as needed. They may also seek support from local companies or government bodies to grow or sustain their activities.
Related Job Titles for Hospital Administrator
Nursing Home Administrator
Hospital CEO
Clinical Manager
The Top Hospital Administrator Skills
| | |
| --- | --- |
| | |
| | Hospital Administrators will be in charge of one or more teams of employees. They must be able to employ the appropriate people, train them properly, inspire them, and lead them to achieve their full potential. |
| | Hospital Administrators engage with a large number of individuals from their own company as well as from other companies. To achieve the greatest outcomes, they must be personable and know how to interact well with others. |
| | The responsibility of the Hospital Administrator includes ensuring that the company runs smoothly. They'll need to look at the numbers to see whether there are any areas where efficiency may be improved, and if so, where and how these adjustments can be made. |
| | A Hospital Administrator must be technically skilled in order to assess numbers and manage healthcare systems. They should know how to utilize electronics and software programs. |
| | Hospital Administrators are in charge of a huge number of important paperwork and accounts, accuracy is critical. Being detail-oriented can assist Hospital Administrators in carrying out their responsibilities more successfully. |
Hospital Administrator Job Description Template (Free)
We're seeking a Hospital Administrator that excels at time management and organization. Administrators in hospitals are required to be effective leaders with exceptional administrative and record-keeping abilities. You're looking for something fresh and exciting? We've got you covered.
To be successful, hospital administrators must be self-assured and professional leaders with strong communication and problem-solving abilities who will contribute to the healthcare facility's smooth operation. Occasionally all it takes is a little nudge to get you started on the way to your ideal job. Ready to go on this journey with us? Apply today!
Hospital Administrator Duties & Responsibilities:
Assist medical personnel, governing boards, and department managers.
Organize, regulate, and coordinate services as required by the hospital board.
Handle all responsibilities in agreement with HIPAA guidelines.
Oversee the creation and execution of patient care, quality assurance, public relations, and departmental activities plans and policies.
Prepare daily reports after evaluating employees.
Help with employee recruiting, screening, consenting, and enrolling.
Manage budget.
Authorize admissions/treatments in accordance with agreed-upon guidelines.
Record patient visits on time.
Hospital Administrator Requirements:
A bachelor's degree in healthcare management or a closely related field (essential).
Current CPR certification (essential).
2 years of experience as a Hospital Administrator in a healthcare facility (essential).
Medical language, HIPAA laws, ICD, and CPT coding (highly advantageous).
Critical thinker with good problem-solving and intellectual abilities.
Excellent attention to detail and multitasking abilities.
Excellent planning, administrative, and organizational abilities.
Ability to operate under pressure and respond quickly in an emergency.
Capacity to work separately and in a team.
Excellent communication, documentation, and information technology abilities.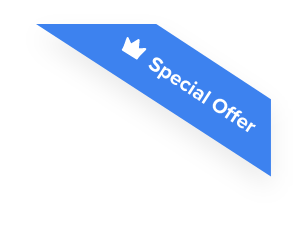 Joshua F.
Redline Electric & Solar

"The best recruiting platform on the market! VIVAHR allowed us to create a dashboard and applicant experience like no other!!"
Get more applicants from the
Best Job Boards
Post for free to 50+ job boards
Unlimited Job Postings
Unlimited Applicants

Sample Interview Questions For Hospital Administrators
Use these Hospital Administrator example interview questions to see whether they're the right fit for the position now that you've gathered all of the information you'll need and have a shortlist of top choice applicants.
Personal
How often would you get performance evaluations if it were up to you?
Do you prefer a hands-off approach from management or do you do better when you are directly supervised?
What would you do if you weren't working in health care?
Human Resource
What about your past experience as a business analyst encouraged you to switch jobs to healthcare?
Which aspect of your prior job did you enjoy the most?
Tell me about a time when you made a suggestion that improved the performance of a former employer.
Have you ever made a suggestion that your supervisor flatly refused to implement because you were so enthusiastic about it? So, how did you react?
Management
Tell us about a moment when your company implemented new technology.
Describe your strategy for dealing with vast amounts of data or information.
Explain how you organize, plan, and prioritize your work.
Technical Knowledge and Skills
How do you persuade stakeholders of the value of your services?
How do you assess the effectiveness of a company's healthcare policies?
Tell us about a moment when you worked with a medical practitioner to put a new policy in place at your company.
What are the Educational Requirements For a Hospital Administrator?
Working as a Hospital Administrator typically requires a bachelor's degree, while some hiring managers may prefer individuals with a master's degree. Hospital Administrator and business administration are two related degrees.
ManyHospital Administrators will begin their training while still in school, and may even do an internship. Other Hospital Administrators will begin their education by working in healthcare entry-level employment.
How Much To Pay a Hospital Administrator When Hiring
Hospital Administrators usually earn from $20,000 to $68,500 per year, and their median annual salary is around $44,817. The hourly wages range from $10 to $33, and their median annual pay is $22.
Frequently asked questions about Hospital Administrator
What is the difference between a Healthcare Manager and a Hospital Administrator?
Hospital Administrators and Healthcare Managers are distinguished by the fact that Healthcare Managers have higher seniority than Health Administrators. Typically, Healthcare Managers are in charge of a healthcare facility's long-term goals and direction, including growth potential and marketing campaigns.
Hospital Administrators, on the other hand, are in charge of the day-to-day operations of healthcare institutions, such as budgeting and policy compliance. When it comes to making choices for their facility, Hospital Administrators and healthcare managers may collaborate closely.
What are the responsibilities of a Hospital Administrator on a daily basis?
A Hospital Administrators' usual day begins with checking email and responding to time-sensitive messages. They meet with other administrators throughout the day to review new rules and regulations and how they will affect present operational processes.
They read and arrange documentation, devise strategies for obtaining money for medical supplies and equipment, and analyze patient feedback to decide how to enhance the patient's experience.
What characteristics distinguish an excellent Hospital Administrator?
Someone with a natural desire to lead makes a successful Hospital Administrator. This trait enables them to make difficult decisions while still running a successful healthcare center.
Health executives should have outstanding interpersonal communication skills, allowing them to communicate with a wide range of individuals, including potential investors, other executives, and lower-level healthcare workers.
A qualified Hospital Administrator may also pay special attention to the smallest of details. This enables them to implement new rules and regulations in their facility without overlooking crucial details.
Even though they have a non-clinical function, a Hospital Administrator has a passion to serve others. Their empathy should drive them to guarantee that their hospital provides the finest possible care to its patients.
To whom does a Health Administrator answer?
Hospital Administrators usually report to the Healthcare Manager, but if they work for a big facility like a hospital, they may also report to healthcare executives.
When it comes to providing leadership to their institution, Hospital Administrators frequently turn to Managers and Executives for brainstorming ideas and obtaining approval to introduce new rules, recruit extra personnel, or acquire new technologies to increase efficiency.
Similar Job Descriptions as Hospital Administrator