When it comes to finding the right individual for your organization, there may be a lot of challenges. We'll be happy to assist you with them. VIVAHR offers a FREE Health Services Administrator Job Description Template to help you discover a qualified and trustworthy person for your company or organization. Keep an eye out for us since having the right team on your side is crucial.
Our strategy for making the recruitment process easier and more pleasurable is to use VIVAHR software to publish swiftly. Follow VIVAHR's candidate-search guidelines to the letter, and tailor the requirements for each position. You'll have a better chance of finding the right match this way.
What is a Health Services Administrator?
A health services administrator performs administrative tasks in medical facilities. These experts, often known as health service managers, are in charge of planning and supervising all medical services. Budgeting and keeping track of medical data are just a few of the duties.
Related Job Titles for Health Services Administrator
Nursing Home Administrator
Hospital CEO
Clinical Manager
The Top Health Services Administrator Skills
| | |
| --- | --- |
| | |
| | Health services management is not for you if you are not comfortable with technology. You will be responsible for keeping up to speed with the newest coding and billing software as a healthcare manager. Electronic health records (EHR) are currently used in hospitals and healthcare facilities, which will need you to master new software and ensure that it is successful for the firm as a whole. |
| Strong Communication Skills | Depending on the scale of the institution you work for, you will be in charge of managing a huge crew. If you work for a small hospital or healthcare institution, you can be in charge of monitoring the whole staff's daily responsibilities. To keep everyone on track and guarantee that your hospital or healthcare institution functions well, you'll need good management and organizational abilities. |
| | Understanding and executing healthcare policy is a big part of a health services administrator's work. You'll need to know about the rules in the healthcare business and how they relate to your institution. According to the Bureau of Labor Statistics, healthcare executives will need to stay current on new laws and regulations in order to efficiently modify their hospital or healthcare institution. |
| | Administrators of healthcare organizations are frequently confronted with detailed responsibilities and situations that need good problem-solving abilities. Whether it's a personnel issue or administrative responsibilities, you'll need to be able to think creatively and boldly approach any challenge. As a health care manager, having strong and innovative problem-solving abilities will help you succeed. |
| | Successful healthcare executives must be able to deal with a wide range of problems. They must keep their facilities up to date in order to comply with the latest healthcare regulations enforced by local, state, and federal governments. They should operate their healthcare facilities flawlessly, despite nursing shortages, staffing challenges, and low team member morale. Above all, healthcare executives must be competent problem solvers with the ability to think critically and analytically. |
Health Services Administrator Job Description Template (Free)
To handle our clinical and administrative operations, our healthcare center is looking for a dependable and skilled Health Services Administrator. You must have a good awareness of healthcare regulations and medical terminology to be successful in this profession.
You will be responsible for designing employee work schedules, managing budgets, maintaining patient records, and ensuring compliance with state rules and regulations as the healthcare administrator. Professional and courteous, with strong written and verbal communication abilities, the ideal applicant will be.
Health Services Administrator Duties & Responsibilities:
Maintain a close eye on the department's budget and provide detailed reports on your findings.
Keep thorough records on all of your medical and workplace supplies.
Keep employees up to date with policy changes and other modifications.
Make work schedules for all of your staff.
Collaborate with physicians, nurses, and other healthcare professionals to identify their challenges and requirements.
Answer queries from physicians, nurses, and patients as soon as possible.
Take care of a patient's medical records.
Keep track of all expenses and suggest cost-cutting strategies.
Ascertain that all departments adhere to current healthcare rules and regulations.
Health Services Administrator Requirements:
A bachelor's degree in healthcare administration, business administration, or a closely related discipline is required.
A minimum of 5 years in a hospital management role is required.
In-depth understanding of healthcare rules and medical jargon.
Excellent written and oral communication abilities.
Problem-solver with excellent time management skills.
It's a plus if you have prior expertise with administrative and accounting operations.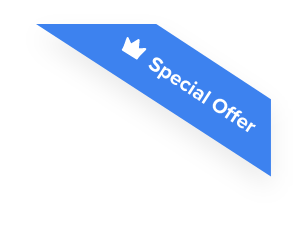 Joshua F.
Redline Electric & Solar

"The best recruiting platform on the market! VIVAHR allowed us to create a dashboard and applicant experience like no other!!"
Get more applicants from the
Best Job Boards
Post for free to 50+ job boards
Unlimited Job Postings
Unlimited Applicants

Sample Interview Questions For Health Services Administrator
Once you've gathered all of the applications that have been submitted, you may use these sample interview questions for the Health Services Administrator. These may assist you in narrowing down your options and selecting the best-qualified individual for the position.
Personal 
What distinguishes you from other candidates for this healthcare administrator position?
Tell us about a moment when you took up a project on your own initiative.
What methods do you use to collaborate with others?
How do you manage your time while you're working alone?
Human Resources
When was the last time your advice to your boss resulted in a positive change in your company?
Give an example of when you successfully coordinated a diverse group of individuals to execute a job.
Do you like being a part of a team?
Management
How do you manage a task with many due dates?
Tell us about the methods you take when it comes to recruiting, interviewing, and employing new employees.
How would you approach resolving a problem at the work?
Technical Skills and Knowledge
How would you communicate with different teams inside the organization as a healthcare administrator? Discuss your experiences with developing staff recognition and incentive programs.
Tell us about a time when you came up with a novel concept and put it into action. How well did it go?
Tell us about any collaborations you've started with external groups.
What are the Educational Requirements For a Health Services Administrator?
A bachelor's degree is required for almost all healthcare administration employment. Consider a master's degree, particularly a Master of Healthcare Administration, for higher-level positions (MHA). A background in healthcare management is not required to participate in an MHA program.
How Much To Pay a Health Services Administrator When Hiring
Health Services Administrators usually earn from $63,133 to $97,332 per year, and their median annual salary is $80,051. The hourly wages range from $30 to $47, with the median hourly pay of $38.
Frequently asked questions about Health Services Administrator
On a daily basis, what do health services administrators do? 
Recruiting, training, and managing employees as well as arranging work plans are all part of the job. Keeping track of the hospital's money, such as patient fees, department budgets, and invoices. Contracts for managed care are being reviewed. Attending investor meetings, conferences, training, and governing bodies on behalf of the hospital.
What qualities to look for in health services administrators? 
Expertise in management and leadership. Healthcare executives must be able to create trust with their subordinates and motivate them to provide the best possible care to their patients. They must be able to motivate and empower their colleagues to do their best work.
What's the difference between health management and healthcare management? 
Healthcare management focuses on the company as a whole, whereas health administration concentrates on specific concerns like budgeting and personnel, according to those schools and institutions that distinguish between the two words.
What is the average time it takes to become a health services administrator? 
A hospital administrator might expect to work for six to eight years. You must first obtain a bachelor's degree (four years), after which you should pursue a master's degree. Depending on whether you take classes full-time or part-time, a master's degree can take two to four years to complete.
Similar Job Descriptions as Health Services Administrator