Employees are the reflection of their job, company, or workplace, and therefore employers tend to hire only the finest ones. The one tool that can help them find the most suitable candidate for any job is an accurate and detailed job description template. In this article, we are presenting you this FREE VP of Marketing Job Description Template and all the following information regarding this title.
This template is customizable according to your specific needs and requirements as an employer. Once you post your job ad on the job posting sites, prepare yourself to meet qualified and suitable candidates that you are looking for! One more tool that can come in handy in our VIVAHR Software. Read on and enjoy the process!
What is a VP of Marketing?
VP of Marketing is a marketing professional who is responsible for overseeing marketing strategies, efforts, and campaigns in the company, and leading and directing the marketing department. They play a big role in the overall marketing results of a company.
VP of Marketing designs, implements, analyzes and executes branding and marketing campaigns, Their role is to meet the goals being set and work towards the long-term objectives and missions. They strengthen the company's market position and establish meaningful relationships with media and clients.
Related Job Titles for VP of Marketing
Marketing Director
Marketing Manager
CEO
The Top VP of Marketing Skills
| | |
| --- | --- |
| | |
| | The core skill for a VP of Marketing is amazing communication skills. They need to be able to accurately convey and express their ideas and thoughts regarding the marketing strategies and campaigns. Besides that, they also have to communicate with clients, employees, and directors daily. |
| | Leadership skill is another important trait of a VP of Marketing. Being a great leader means taking responsibility for a crucial project or campaign, motivating and encouraging your teammates and employees, and helping junior members to adapt and do their job in the right way. |
| | Marketing is all about data and measurements. VP of Marketing needs to have an analytical mindset and handle data from a variety of resources, campaigns, and research. They need to understand what information is relevant and how to use and implement important findings in future projects and marketing strategies. |
| | Marketing quickly became one of the fastest-growing branches in the digital industry. For that reason, a VP of Marketing needs to think of new, fresh, and unique ideas to spread the message that will reach their target audience and attract new customers or clients. |
| | VP of Marketing should have great organizational skills. They lead and direct the whole team, so all documents, files, papers, important information, and schedules need to be organized and properly prepared. |
VP of Marketing Job Description Template (Free) 
Our company is looking for an innovative and experienced VP of Marketing to join our team. Your main responsibility is to oversee and direct the performance of the marketing department and the overall marketing results of the company. Your other duties will include preparing and reviewing monthly and yearly budgets, designing and implementing marketing strategies based on market research, and analyzing existing branding and marketing strategies.
Since the VP of Marketing is a high-level position, it requires a huge number of important decisions and skills. Our ideal candidate would have great communication, decision-making, multitasking, and leadership skills. The most essential thing about being a VP of Marketing is the ability to stay focused on the set goals and targets and create and maintain strong relationships with clients and other employees. Sounds tempting? Apply today!
VP of Marketing Duties & Responsibilities:
Monitor overall marketing results of a company
Oversee marketing strategies, efforts, and campaigns
Lead and direct the marketing team
Delegate tasks to the marketing team
Prepare and review monthly and yearly budgets
Conduct market research
Design, implement, and monitor strategies based on the market research findings
Analyze and brainstorm existing branding and marketing strategies
Report to the company director or business owner
Follow industry trends
Assist with the recruitment process and training of new team members
Set weekly, monthly, and annual targets and ensure they are achieved
Maintain the appropriate and professional image of the company
VP of Marketing Requirements:
Bachelor's degree in marketing, public relations, communications, or related field
Proven previous experience as VP of Marketing or similar role
In-depth knowledge of marketing and research
Practical experience with marketing tools and SEO
Strong communication and leadership skills
Analytical and goal-driven mindset
Decision-making and problem-solving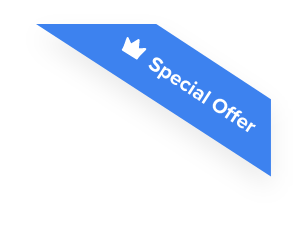 Joshua F.
Redline Electric & Solar

"The best recruiting platform on the market! VIVAHR allowed us to create a dashboard and applicant experience like no other!!"
Get more applicants from the
Best Job Boards
Post for free to 50+ job boards
Unlimited Job Postings
Unlimited Applicants

Sample Interview Questions For VP of Marketing
Once you gather up all the received applications, you can use these sample interview questions for VP of Marketing. These can help you narrow down your options and choose the most suitable candidate for the job.
Personal
How did you decide to pursue this career path?
Where do you see yourself in 10 years' time?
What do you enjoy doing outside of work?
Human Resources
What are your expectations from our company?
What do you know about us so far?
What were your previous marketing positions?
Management
How do you keep track of your work and stay organized?
What was the most difficult project you were a part of? Describe it to us.
What is your greatest strength and how do you think it would help you in this company?
Technical Skills and Knowledge
What do you do when you realize that a project or campaign is overdue?
What are the tools and programs that you use the most?
If a client is not satisfied with the work you presented, what would you do?
What are the Educational Requirements For a VP of Marketing?
VP of Marketing typically obtains a Bachelor's degree in marketing, communication, public relations, or a similar role. Some employers would prefer candidates with a Master's degree in these fields.
Since the position of VP of Marketing is one of the highest in the company, it requires a huge number of skills that can be acquired over time, such as leadership skills, excellent communication, decision-making, etc.
How Much To Pay a VP of Marketing Job Description When Hiring
VP of Marketing annually earns between $38,000 and $200,500. The median annual salary is around $138,292. The average hourly wages go from $19 to $96. The median hourly pay is around $66.
Frequently asked questions about VP of Marketing
What is the difference between a VP of Marketing and a Marketing Director?
A Marketing Director is a person responsible for designing a team and driving the company's brand forward across all platforms, while the VP of Marketing analyzes, strategizes, and sets long-term goals and missions.
What are the traits of a good VP of Marketing?
A successful VP of Marketing should be a critical thinker with problem-solving and decision-making skills. Furthermore, they need to have amazing communication and leadership skills and the ability to create and stick to long-term goals and visions.
What is the average annual salary of a VP of Marketing?
VP of Marketing typically earns between $38,000 and $225,000 per year.
What does VP stand for?
VP means vice president, a position of an executive officer right below a president. A Vice president may replace a president's place under certain circumstances.
Similar Job Descriptions as VP of Marketing