Looking for recruiting assistance? We created a FREE Lab Assistant Job Description Template that can come in handy as you work through this procedure.
Another beneficial resource you can try out is our VIVAHR software! It can add your job description to 50+ job posting sites and attract suitable A-Players for your company! Your team can vote, resulting in a thorough and extremely relevant score for the applicant.
Get insights and suggestions from one of our hiring professionals.
We'll show you what the top 5% of recruiting firms are doing to get outstanding outcomes.
But, first, make sure you've designed a well-written job listing. So, let's go through today's job description template and help you find your next hire!
What is a Lab Assistant?
Lab Assistants assist researchers and scientists in conducting experiments in a scientific laboratory. They're usually in charge of collecting and preparing various testing samples with various lab equipment. They're usually in charge of keeping track of and organizing all of the lab's records and paperwork.
To keep all lab staff and experiments safe and compliant, Lab Assistants stay up to speed on lab policies, safety requirements, and other procedures. In most cases, they will collaborate with laboratory personnel to conduct tests and experiments. These results will be taken by the Lab Assistants, who will examine them and report back to their management team.
They'll also do routine laboratory chores such as labeling samples, cleaning the labs, and sterilizing equipment.
Related Job Titles for Lab Assistant
Lab Technician
Research Associate
Research Assistant
The Top Lab Assistant Skills
| | |
| --- | --- |
| | |
| | It is critical for scientists, as well as laboratory staff, to pay close attention to the smallest details. Working in a laboratory necessitates accuracy in measurements and computations. This ensures that the results are correct and reliable. Their meticulous attention to detail is also required to ensure that the paperwork and reporting processes are correct and in accordance with any rules and regulatory procedures that a company mandates. |
| | Because laboratory assistants usually work on many lab projects at once, great time management skills enable them to finish duties in a timely and organized manner. The ability to prioritize activities based on their priority and determine the best approach for accomplishing those tasks are important time management skills for lab assistants. |
| | Lab assistants frequently interact with medical and scientific specialists, therefore they must be able to communicate successfully with them. The importance of excellent verbal and written communication cannot be overstated. At the very least, laboratory personnel should be able to comprehend why a physician or scientist needs a drug tested and communicate lab results in a way that others can comprehend. |
| | How to properly utilize a pipette, a narrow tube used to measure or transfer small volumes of liquid, is one of the most frequent lab skills. Pipetting needs good skill, good hand-eye coordination, and the capacity to concentrate completely on the work at hand. Because this ability is required for working in a lab, it is frequently a prerequisite for a position as a laboratory assistant. |
| | Because laboratory assistants work with a wide range of chemicals and materials, thorough sterilization of solutions and equipment is critical. As a consequence, they get more accurate lab results. Heat, filtration, and radiation are all common sterilizing procedures, and an assistant must learn how to conduct each one. |
Lab Assistant Job Description Template (Free)
To join our growing team, we're seeking a skilled and highly analytical Lab Assistant. You will collaborate with our senior professionals to process samples, execute tests, and record and evaluate results as a lab assistant. The ideal applicant will be well-versed in lab processes and recognize the necessity of keeping a clean work environment while adhering to all lab rules for health and safety.
You must be responsible and have outstanding communication skills in addition to having a keen attention to detail. You might be our perfect candidate if you thrive in fast-paced work conditions that need a professional with drive and great analytical abilities. Apply now and let's work together!
Lab Assistant Duties & Responsibilities:
Use a variety of laboratory equipment, and prepare samples for testing.
Maintain a complete set of laboratory records.
Follow the proper processes, rules, and health and safety guidelines.
Perform laboratory tests, interpret the data, and keep a record of your findings.
Keep up with the newest trends, methods, and best practices in the business.
Document and report all efforts and outcomes to management.
Clean and sterilize equipment and work environment.
Collect and prepare research and data for investigations.
Sort and label the samples.
Carry out basic administrative responsibilities including filing and answering the phone.
Lab Assistant Requirements:
A bachelor's degree in medical technology, biology, or another related discipline is required.
A minimum of two years of experience in a similar position is required.
Thorough knowledge of laboratory information systems and automated laboratory equipment is required.
A critical thinker who pays close attention to the smallest details.
Excellent communication abilities.
Excellent analytic talents.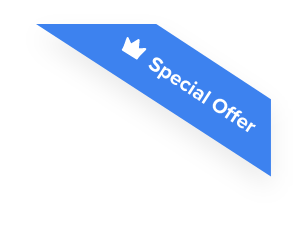 Joshua F.
Redline Electric & Solar

"The best recruiting platform on the market! VIVAHR allowed us to create a dashboard and applicant experience like no other!!"
Get more applicants from the
Best Job Boards
Post for free to 50+ job boards
Unlimited Job Postings
Unlimited Applicants

Sample Interview Questions For Lab Assistant
Make sure you're on the correct track in your recruiting process by using these example Lab Assistant interview questions. The answers to these questions will help you complete the rest of the application.
Personal
What is your ideal occupation?
When you're not at work, what do you like to do?
Do you like to work in a group setting or prefer to work alone?
Human Resources
Describe your contributions to your most recent lab project.
Did you study scientific writing during your education?
What aspects of your program of study did you like the most?
Management
What is your method for taking good notes?
What precautions do you take to safeguard sensitive information?
How do you manage confrontation?
Technical Skills and Knowledge
What are the best practices for dealing with hazardous materials?
Which abilities do you believe a lab assistant should have the most?
You're going through your notes when you spot a mistake. So, what exactly do you do?
What are the Educational Requirements For a Lab Assistant?
Working as an entry-level Lab Assistant frequently necessitates at least an associate's degree. For occupations that require more technical expertise, a hiring manager may prefer individuals with a bachelor's degree.
Most occupations need a degree in biotechnology, biology, or a similar discipline, while companies may prefer individuals with a degree relevant to their industry. Some hiring managers may prefer to recruit Lab Assistant applicants who have completed the American Society for Clinical Laboratory Science's certification program.
How Much To Pay a Lab Assistant When Hiring
Laboratory Assistants usually earn from $20,000 to $44,500 per year, and their median annual salary is around $33,752. The hourly wages range from $10 to $21, and the median hourly pay is $16.

Frequently asked questions about Lab Assistant
What qualities to look for in a Lab Assistant?
A good Lab Assistant should be analytical and capable of examining and interpreting data from a variety of tests. They should also have a keen eye for detail in order to detect anomalies or other problems in particular trials and outcomes. Lab Assistants must also have substantial knowledge and experience working in a lab and with various lab equipment and instruments in order to be effective.
Candidates with great verbal and writing communication skills should be able to document and communicate diverse results to their managers and other members of the laboratory or facility's leadership.
Who is a Lab Assistant's boss?
A Lab Assistant usually reports to the laboratory's Scientist or Researcher, who will give various duties to the Lab Assistant to do. If they have any complicated inquiries concerning the data they've unearthed or the findings of an experiment, Lab Assistants usually report to these workers.
Some Lab Assistants work in their job while attending school in the hopes of one day becoming a Scientist or Researcher, hence they frequently seek help and advice from Scientists and Researchers.
Do Lab Assistants in various businesses have distinct responsibilities?
The responsibilities of a Lab Assistant vary depending on the sector in which they operate. Some may work in diagnostic or hospital laboratories, where they perform tests on samples to determine how to prevent, diagnose, or treat certain diseases or illnesses.
Others work in forensic science labs, where they examine crime scene evidence in order to assist in the resolution of specific criminal cases. Geoscience Lab Assistants examine the structure of the earth using sophisticated lab equipment such as electron microscopes and x-rays.
What is the difference between a Laboratory Assistant and a Laboratory Technician?
Though they both aid scientists and researchers in laboratories, the responsibilities, skill level, and education of a Lab Assistant and a Lab Tech vary significantly. Cleaning and sanitizing lab facilities and equipment are among the secretarial jobs that Lab Assistants accomplish.
They often have a vocational or community college background and are unable to do high-level activities. A minimum of an associate's degree is required of lab technicians. They may do activities comparable to those performed by a Lab Assistant, although they are frequently given greater responsibility. They're generally qualified to do more difficult duties like urinalysis and blood type testing.
Similar Job Descriptions as Lab Assistant