Creating an excellent job description can be a difficult task, especially if you're not sure what all the duties and requirements for that position are. This is why we've created this FREE Sterilization Technician Job Description for you. It includes everything from the skills needed for this position to what the educational requirements are.
When you combine this Sterilization Technician Job Description Template with our VIVAHR software, you will get the best results possible and find just the suitable candidates. Creating a stunning job description and adding it to job posting sites has never been easier.
What is a Sterilization Technician?
Sterilization technicians are in charge of sterilizing, preparing, and assembling healthcare equipment and surgery trays. They're required to be attentive and efficient and work with great patience and care when sterilizing equipment to ensure the medical equipment is safe for use.
When interviewing potential candidates look for those who demonstrate patients and have good attention to detail. Avoid candidates who seem to lack responsibility and organizational skills.
Related Job Titles for Sterilization Technician
Surgical Technologist
Medical Assistant
Sterile Processing Assistant
The Top Sterilization Technician Skills
| | |
| --- | --- |
| | |
| | To be a successful sterilization technician, you must demonstrate great attention to detail. You should always be attentive because if you overlook something it can cost a patient's life. Stay on top of every detail and make sure all tools are sterilized correctly at all times. |
| | Sterilization technicians should have great critical-thinking and judgment skills, this is why it's also good to be analytical. Being in charge of organizing, sterilizing, and preparing surgical tools and instruments is a task that requires great responsibility. |
| | There are rules and regulations to which one sterilization technician must operate in order to keep the environment safe and proper. If sterilization technicians do not follow these rules they are directly endangering patients and are compromising their health and safety. Sterilization technicians must wear PPE (known as personal protective care) while working and must follow all the guidelines and know all the techniques needed to sterilize correctly. |
| | Sterilization technicians are the first line of defense against infections in healthcare. Hospitals and other medical institutions would not be able to function without these meticulous individuals. Sterile techs should always be cautious and take their job seriously. There are extra steps to sterilization such as a test that confirms if the sterilization parameters are met and are safe to use. |
| | In order to be as effective as possible, a sterilization technician must have patience. It is necessary for this role since you will spend a long time carefully sterilizing equipment and preparing it for procedures and surgeries. Taking your time to make sure everything is in order is a good thing. You don't want something going wrong in the surgery because of your lack of patience to sterilize tools properly. |
Sterilization Technician Job Description Template (Free)
We are currently looking for a vigilant and meticulous sterilization technician who will be in charge of cleaning and sterilizing medical equipment, supplies, and other instruments. In this position, you will be responsible for delivering sterile supplies and retrieving contaminated supplies, preparing strike instruments for trays for examinations, surgeries, and procedures, as well as managing inventory.
To be a successful sterilization technician, you should demonstrate good critical thinking and judgment, and great attention to detail. You should have an in-depth knowledge of sterilization techniques and have a certificate.
Sterilization Technician Duties & Responsibilities:
Cleaning supplies and removing waste as well as operating decontamination equipment
Packing and preparing decontamination equipment
Monitoring sterilized equipment
Reporting any issues regarding the sterilized equipment and testing it before use
Delivering and compiling all necessary equipment for surgeries, medical procedures, examination, and medical carts
Maintaining records of sterilized tools, equipment and supply maintenance, and sterilization procedures
Managing and maintaining inventory, checking expiration dates, and reordering supplies
Ensuring all tools and instruments are properly cleaned
Sterilization Technician Requirements:
A High School diploma or GED
Certificate in sterile processing and distribution.
The ability to work well under pressure
Great attention to detail
Good critical thinking and judgment
Ability to handle sensitive equipment
Strong vigilance and meticulous care
Proof of up-to-date immunizations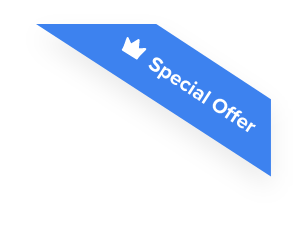 Joshua F.
Redline Electric & Solar

"The best recruiting platform on the market! VIVAHR allowed us to create a dashboard and applicant experience like no other!!"
Get more applicants from the
Best Job Boards
Post for free to 50+ job boards
Unlimited Job Postings
Unlimited Applicants

Sample Interview Questions For Sterilization Technician
Picking out suitable candidates can be difficult. We've created a list of sample interview questions for Sterilization Technician to make this process easier for you. Check out our ultimate list of interview questions if you feel that these are not enough.
Personal 
Why do you want to become a sterilization technician?
Where do you see yourself in five years?
Could you name one of your greatest strengths?
Human Resources
What would you do if a coworker dropped a tool and then wanted to use it without sterilizing it again?
Do you work well under pressure?
What would you do if you weren't sure all instruments were adequately sterilized?
Management
How do you organize your sterilization tools?
What kind of methods do you use to ensure everything is sterilized?
How do you manage multiple tasks at once?
Technical Skills and Knowledge
What is your process of sterilization?
Are there any recurring problems when it comes to using sterilization equipment for a long time?
When working with surgical tools, what is your sterilization process?
What are the Educational Requirements For a Sterilization Technician?
In order to become a Sterilization Technician, you have to earn a certificate in sterile processing and distribution. You can enroll in this program after you've obtained your high school diploma or GED. This certification program can be found in training schools, community colleges, or even online to gain the necessary skills for this position. Some sterilization technicians gain knowledge through on-the-job training, but you still must pass the certification exam regardless of this.
How Much To Pay a Sterilization Technician When Hiring
Sterilization Technicians can earn between $14 and $22 per hour. Their median annual salary is $36,040, meaning $17 per hour. The wages, of course, depend on where you are employed, how much experience you have, and your educational background.
Frequently asked questions about Sterilization Technician
Is a sterilization technician the same as a surgical technologist? What is the schedule like for these positions?
The tasks are similar for both a sterilization technician and a surgical technologist; however, they are two different roles. The main difference is that veterans in this field of work have better and flexible hours.
What are some similar jobs to a sterilization technician?
Some similar jobs to a sterilization technician are as follows:
Histologic Technicians
Dental Lab Technicians,
Licensed Nurse Practitioners
Endoscopy Technicians
Is being a sterilization technician an entry-level job?
This job could be a good fit for someone who has no work experience entering the job market. Advancements from this position are possible by gaining expertise; you could advance to a managerial role or take a surgical technologist path.
Is the job outlook good for a sterilization technician?
There is a pretty good demand for this position, primarily because of health insurance services. The growth rate is high, meaning you shouldn't have significant difficulties finding a job.
Similar Job Descriptions as Sterilization Technician