Searching for additions to your organization? Great, we are here for you. If the process of recruitment becomes exhausting, use VIVAHR's FREE Pharmacist Job Description Template.
In this job description, you will find what exactly a good pharmacist should have. VIVAHR is here to make sure you target your desired person during the candidate hunt. From who pharmacists are to what candidates need to become one. So stay here with us and read on!
Our advice in the process of searching is to use VIVAHR software in order to start the recruitment process right. You'll have a simpler time laying out job criteria and responsibilities this way. Make the process fun and learn how to get the most out of the process.
What is a Pharmacist?
Pharmacists often work for pharmacies in grocery shops or drug stores, but they can also dispense medicine to patients at healthcare institutions such as hospitals or medical clinics. To collect prescription orders and handle prescription refills, they collaborate closely with other pharmacy workers.
Their tasks include filling prescriptions, properly labeling them with the correct name and address, and storing them in orderly compartments. Customers are also notified when their medicines are available. They may also be in charge of assisting consumers in locating over-the-counter drugs for allergies or chronic pain that do not require a prescription.
Related Job Titles for Pharmacist
Laboratory Technician
Medical Science Liaison
Clinical Research Coordinator
The Top Pharmacist Skills
| | |
| --- | --- |
| | |
| Communication and Interpersonal Skills | Every certified pharmacist must be able to communicate effectively. If pharmacists have good communication abilities, they may easily interact with patients and medical personnel. Pharmacists spend most of their time dealing with patients, primarily on drug prescriptions. Pharmacists must explain the need for a certain drug as well as any potential negative effects to them. A pharmacist deals with a variety of patients, each having their own personality. Empathy, bargaining, listening, and dispute resolution, for example, are important interpersonal skills. |
| | Pharmacists place a premium on management abilities. The organizational frameworks of hospitals and pharmacies are not the same. Pharmacists' duties vary depending on this. They need to be skilled at managing people, especially if you're in charge of supervising others and keeping records. |
| | Being a pharmacist necessitates the ability to maintain confidentiality. Pharmacists should be able to keep all of the patient's details confidential. Information about the client's medical history, diagnosis, and prescription should be kept confidential. This sensitive information should never be shared with community members. |
| | When it comes to expanding a career as a pharmacist, utilizing analytical skills has many advantages. Pharmacists can detect problems and provide real solutions using these talents. Pharmacists assist to comprehend a patient's history and, as a result, providing the finest medical therapy possible. These abilities should enable you to spot any medication-related negative effects and make appropriate adjustments. |
| | To stay effective at work, pharmacists need to have essential computer abilities. These capabilities include the ability to utilize important apps like email and Microsoft Office products. The majority of pharmacies have automated systems in place. Pharmacists should be familiar with the programs that allow them to update client information, maintain inventory, and handle all drug-related data. They can also produce fact-based reports based on the computer's often updated information. As pharmacies integrate technology in their operations, using prescription drug monitoring systems is critical. |
Pharmacist Job Description Template (Free) 
We're seeking a licensed Pharmacist who can help consumers by diagnosing symptoms and delivering quick therapy or referring them to the right doctor. You'll also prepare medications by reading and interpreting physician orders and looking for any therapeutic incompatibilities. They work closely with other pharmacy staff to gather prescription orders and handle medication refills. Filling prescriptions, correctly marking them with the correct name and address, and keeping them in neat compartments are all part of their job.
Customers are also informed when their medications are ready to be picked up. They may also be in charge of guiding customers in finding non-prescription over-the-counter medications for allergies or chronic pain. You must be customer-focused and keep up with the newest breakthroughs in pharmaceutical research to be successful in this profession. Apply today and join our inspiring team!
Pharmacist Duties & Responsibilities:
Compounding and delivering drugs according to doctor's orders.
Monitoring customers' medication regimens, actions are recommended, and customers are informed of any potential negative effects.
Instructing consumers on how to take prescribed drugs and when to take them.
Performing health and wellness examinations.
Providing vaccines as well as other medical services such as measuring blood pressure, temperature readings, and blood sugar readings.
Maintaining up-to-date consumer records.
Assuring a healthy and safe working environment.
Verifying order inputs, maintaining records of restricted medications, charges, and removing expired and/or damaged pharmaceuticals from the pharmacy's inventory are all tasks that must be completed.
Following all relevant legal laws, regulations, and procedures that regulate the pharmaceutical practice.
Doing other administrative chores.
Pharmacist Requirements:
A bachelor's degree in pharmacology or pharmacy is required.
Pharmacist with a track record of success.
To practice as a pharmacist, you must have a valid license.
Detailed knowledge of dose and administration needs, chemical components, and pharmaceutical brands.
Working understanding of Microsoft Office Suite as well as pharmacy-specific software tools such as MEDITECH and Mediware.
Excellent organizing abilities.
Excellent communication abilities, both verbally and in writing.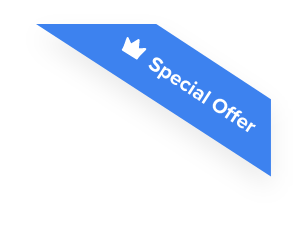 Joshua F.
Redline Electric & Solar

"The best recruiting platform on the market! VIVAHR allowed us to create a dashboard and applicant experience like no other!!"
Get more applicants from the
Best Job Boards
Post for free to 50+ job boards
Unlimited Job Postings
Unlimited Applicants

Sample Interview Questions For Pharmacist
After all of the applications have been received and the top prospects have been chosen, use these sample Pharmacist interview questions to pick the best of the best. Only by employing these questions can a high-quality selection be created.
Personal 
What inspired you to go towards a Pharmacist career path?
What do you hope to accomplish in your first month on the job, 60 days, or 90 days?
What about working with patients appeals to you?
Human Resources
Describe a difficult circumstance you encountered at a drugstore and how you dealt with it.
How do you stay up to date on current pharmacy trends and new medications?
Tell us about your experience administering vaccines to patients.
Management
It's difficult to deliver outstanding service to everyone when you're working with a huge number of patients. What would you do if you had to prioritize their needs?
How do you teach people how to take care of their medications?
What is your favorite prioritization technique?
Technical Skills and Knowledge
Tell me about a period when you were overburdened with duties. What exactly did you do?
Describe an instance when you had to tackle an issue by using your fact-finding talents.
What do you think constitutes a clinically relevant medication interaction?
What are the Educational Requirements For a Pharmacist?
Before a pharmacist may practice, they usually require a Doctor of Pharmacy degree. Before taking a professional role, they may need to complete licensure examinations such as the North American Pharmacists Licensure Examination.
Before applying for an available post, individuals may need to complete a residency program for one or two years. If candidates need to be familiar with certain tools or practices before starting their first day at a firm or organization, training in those areas may be required.
How Much To Pay a Pharmacist When Hiring
Pharmacists usually earn from $44,000 to $136,500 per year, and their median annual salary is around $115,149. The hourly wages range from $22 to $66, and their median hourly wage is $55.
Frequently asked questions about Pharmacist
What characteristics distinguish an excellent pharmacist?
A competent pharmacist has a friendly demeanor that helps them to connect with their consumers and offer advice when needed. They have good verbal communication skills, allowing them to effectively connect with patients, physicians, and pharmaceutical firms. They also love working in groups and allocating jobs among pharmacy employees to ensure that tasks are completed on schedule.
Furthermore, competent Pharmacists have exceptional organizational skills, which enable them to efficiently store, organize, and retrieve prescriptions for consumers. Pharmacists should also be physically fit because they may be required to stand for lengthy amounts of time throughout their shifts when assisting clients or writing prescriptions.
To whom does a Pharmacist answer?
Depending on where they work, a pharmacist usually reports to a Senior Pharmacist or a Store Manager. They may also report immediately to their state's pharmacy board to guarantee that their license is not revoked. What's the difference between a pharmacist and a pharmacist who specializes in drugs?
The work environment and duties of a Pharmacist and a Pharmacologist differ significantly. Pharmacologists, for example, usually work at clinical research centers or pharmaceutical businesses, where they test new pharmaceuticals in clinical trials or studies.
They calculate the right amount of pharmaceuticals based on age, weight, and severity of illnesses based on their testing and study on new drugs. They also prepare reports and come up with fresh ways to research new treatments.
Pharmacists, on the other hand, operate in pharmacies to acquire authorized pharmaceuticals from pharmaceutical firms and complete prescription orders for customers.
What are the responsibilities of a Pharmacist on a daily basis?
A Pharmacist's normal day begins with a perusal of the pharmacy's email or voicemail in order to reply to time-sensitive messages from customers, physicians, or pharmaceutical suppliers. They examine incoming order requests and, if necessary, fill prescriptions. They engage with consumers at the counter or via the service window of pharmacy drive-thrus throughout the day.
Customers' prescriptions are checked on a regular basis, and any medications that are available for pickup are notified. Pharmacists frequently accept orders from pharmaceutical firms and keep drugs on hand until their patients' doctors request refills. During flu season, pharmacists and their assistants may provide free flu shots to the general population.
Similar Job Descriptions as Pharmacist