Looking for a job description for a Pharmacy Technician? To help you with the process, we've created a FREE Pharmacy Technician Job Description Template that includes all of the necessary parts for your applicant search. Check out our VIVAHR software to send the template to a number of job boards and get results immediately.
What is a Pharmacy Technician?
A Pharmacy Technician, also known as a Pharmaceutical Technician, is a licensed professional that works in a pharmacy and performs a range of tasks. They take and evaluate prescriptions, prepare and dispense drugs to patients and health professionals, and manage supply and inventory under the direction of a Pharmacist.
Pharmacy technicians prepare, manage, and deliver over-the-counter and prescription drugs to patients and health professionals. Under the control of the Pharmacist, they also handle inventory and client transactions at the drugstore. Pharmacy technicians also ensure that all of the pharmacy's equipment, such as scales, computers, and printers, is up and functioning.
Related Job Titles for Pharmacy Technician 
Pharmacist
Lab Technician
Surgical Technologist
The Top Pharmacy Technician Skills
| | |
| --- | --- |
| | |
| | Pharmacy technicians interact with patients and pharmacists, and their ability to communicate verbally and in writing is crucial to providing excellent customer service. |
| | A pharmacy technician will want to ensure that prescriptions are filled correctly, that inventory is controlled, and that records are kept appropriately. When it comes to packaging and labeling medications, organizational abilities will come in handy. |
| | To maintain client records and prescriptions correctly, a pharmacy technician must follow a regular and methodical process. |
| | Several different computer systems may be used while doing pharmacy technician responsibilities. A computer system assists in the counting of pills to ensure that the correct amount is included in each prescription. An interface will be used by the pharmacy technician to input consumer information and process insurance claims. A pharmacy technician's ability to learn new computer programs and be computer literate is an essential skill. |
| Mathematically Proficient | A college math course is usually included in most Pharmacy Technology programs. When the pharmacy technician is filling prescriptions and weighing medicines, math will come in useful. When ordering, stocking, and packing prescriptions and over-the-counter drugs, conducting inventory management, and maintaining records, a pharmacy technician will utilize collegiate math. |
Pharmacy Technician Job Description Template (Free)
We're seeking a trustworthy Pharmacy Technician to process and fill prescriptions. Other duties will be assigned to you under the supervision of a pharmacist to offer outstanding customer service and keep the pharmacy running smoothly.
Because the position entails a great deal of responsibility, a pharmacy technician must be meticulous and dependable. You must have strong communication abilities as well as computer proficiency.
Pharmacy Technician Duties & Responsibilities:
Stock, assemble and distribute medicines to support pharmacological services.
Welcome health care providers and patients in person and over the phone,
Answer questions and requests, and forward inquiries to the pharmacist.
Check pharmaceutical stock to assess inventory level, predict required prescriptions and supplies, make and expedite orders, verify receipt, and eliminate old pharmaceuticals.
Follow procedures, standards, and regulations to keep the pharmacy safe and clean.
Follow infection-control policies and practices to protect patients and workers.
Organize medicines by readability for pharmacists to distribute.
Read medicine orders and prescriptions prepare labels, calculate amounts, and assemble intravenous solutions and other pharmacological treatments for pharmacists to deliver.
Keep track of doctor's instructions and medications by documenting and filing them.
Calculate, record, and issue charges to generate income.
Deliver medicines to patients and departments to ensure medication availability.
Collect and summarize information to create reports.
Contribute to the team effort by completing related outcomes.
Pharmacy Technician Requirements:
Worked as a pharmacy technician for at least a year.
It's a benefit if you've worked with an online prescription system before.
Medication knowledge and dose calculation.
Understanding of pharmaceutical law and medical jargon.
Excellent customer service and communication abilities.
Excellent organizing skills.
Reliable with a great eye for detail, having completed a pharmacy technician program, and being a certified pharmacy technician is a plus.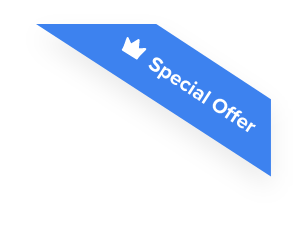 Joshua F.
Redline Electric & Solar

"The best recruiting platform on the market! VIVAHR allowed us to create a dashboard and applicant experience like no other!!"
Get more applicants from the
Best Job Boards
Post for free to 50+ job boards
Unlimited Job Postings
Unlimited Applicants

Sample Interview Questions For Pharmacy Technician 
Once you've collected all the candidate applications, check out our sample interview questions for Pharmacy Technician and ease your hiring process.
Personal 
What adjectives would you use to describe yourself?
What are your impressions about our pharmacy?
What attributes do you possess that make you a good match for this position?
Human Resources
What aspects of pharmacology pique your interest?
What credentials and abilities do you have that will help you succeed in this position?
Do you intend to continue your studies in the future?
Management
What methods do you use to keep current with new drugs and pharmacy practices?
What strategies have you utilized to assist you to grow in your job as a result of your personal development?
How well do you manage your working time?
Technical Skills and Knowledge
What role does good customer service play in the profession of a pharmacy technician?
How would you know if the person filling your medications is trying to overcome drug addiction?
Do you have client-working experience?
What are the Educational Requirements For a Pharmacy Technician?
To work as a pharmacy technician, you don't need a degree, but you do need to be registered with the General Pharmaceutical Council (GPhC). Applicants who hold a National Certificate in Pharmaceutical Sciences, a National Vocational Qualifications (NVQs)/Scottish Vocational Qualifications (SVQs), or a Business and Technology Education Council (BTEC) National Diploma are also eligible to apply, but they must be registered with the General Pharmaceutical Council (GPhC).
To demonstrate that they have a thorough grasp of pharmacy, candidates should have at least four General Certificates in Secondary Education (GCSEs), including math, English, and two sciences or comparable credentials.
How Much To Pay a Pharmacy Technician When Hiring
Pharmacy Technicians often earn between $25,400 to $50,430 per year and $12 to $24 per hour. The median annual salary of a Pharmacy Technician is $35,100. The median hourly pay for this position is around $16.
Frequently asked questions about Pharmacy Technician 
What does a pharmacy technician do daily? 
As a pharmacy technician, you'll be responsible for distributing prescription and over-the-counter medications to patients, keeping inventory in stock, and keeping the pharmacy tidy.
How much time does it take to become a pharmacy technician? 
A certificate program will generally take approximately 10 months to finish, but an associate degree program would take two years.
Will a pharmacy technician career allow advancement? 
A pharmacy technician's profession can be advanced by education, such as certification in pharmaceutical compounding or specializing in nuclear pharmacy to efficiently handle radioactive medicines. A pharmacy technician who works for a big retailer or a healthcare provider can work their way up to managerial roles.
What are some of the advantages of working as a pharmacy technician? 
The following are some of the advantages of working in this field:
The need for pharmacy technician positions is increasing.
Your employment allows you to assist patients and engage in social contacts with them, which may be rewarding and give your job a positive vibe.
You'll have professional growth prospects in a variety of healthcare industries, and the pay packages are fairly good in comparison to the training necessary to become a pharmacy technician.
Similar Job Descriptions as Pharmacy Technician