Are you looking for a resource to help you with your hiring process? You appear to be in the correct location. Our FREE Biochemist Job Description Template can come in handy as you work through this procedure.
Our VIVAHR Software is an excellent addition to your hiring process! You should be aware of everything in this job description as an employer. The skills, responsibilities, and requirements you specify will aid you in creating a compelling job ad and selecting the ideal candidate.
The VIVAHR dashboard makes it simple to keep track of what's going on in your hiring process. It provides real-time resume data, interview scheduling, and application evaluation.
What is a Biochemist?
Biochemists usually work in research laboratories for colleges, universities, or commercial groups, although they can also work in manufacturing plants, renewable energy firms, or food and medicine facilities.
They apply their biology and chemistry expertise to better the health and well-being of living things. Their task is to test chemicals on cancer cells or cells showing indicators of genetic illness to see if they overwhelm the cells or leave them alone. They may also be in charge of visiting certain locations in order to collect samples from animals, humans, and plants.
Related Job Titles for Biochemist
Environmental Engineer
Chemical Engineer
Geologist
The Top Biochemist Skills
| | |
| --- | --- |
| | |
| | When performing research, biochemists must be exceedingly vigilant and analytical. They need meticulous attention to detail. In the job of a biochemist, there is typically no space for error. Biochemists must also utilize precise research methodologies and keep meticulous records of their findings. |
| | Communication is a vital ability to have while producing reports and presenting results to coworkers. As a scientist, you may communicate both orally and in writing. It might assist you with your personal job as well as teamwork. |
| | Critical thinking entails analyzing information in order to comprehend a subject. This is significant in biochemistry because the chemical makeup of an organism can impact your knowledge of its function. A thorough grasp of various cellular operations can aid you in doing research and producing results. |
| | For a biochemist, having a strong work ethic is essential. To obtain impartial results, you must use the proper research methodologies and standards. When working with any live entity, you must also be polite. |
| | This is a logical reasoning strategy for drawing reasonable inferences from the information. When analyzing evidence to answer a hypothesis, all scientists must utilize inductive reasoning. Biochemists spend a lot of time studying the function and processes of living organisms and generating conclusions. |
Biochemist Job Description Template (Free)
We're searching for a motivated, competent Biochemist to help our team with research and tests so that we can learn more about how chemical processes affect living things. The biochemist will plan and carry out tests, collect and evaluate data, and present or make suggestions based on the results. They may also oversee a group of researchers or helpers, develop facilities or equipment, and assemble and analyze data using software tools. You should be able to communicate effectively and have a solid knowledge of scientific principles, laboratory instruments, and data collection.
You must be detail-oriented and determined to flourish as a biochemist. You should work well with others, be well-organized, meticulous, and eager to follow all quality and safety regulations. Apply now, and let's work together to achieve our goals.
Biochemist Duties & Responsibilities:
Designing and conducting experiments with other members of the department, as well as recording results.
The study of biological creatures' activities, chemical processes, and composition.
Writing academic publications and proposals to raise financing for research initiatives.
Designing and constructing experimental or research equipment or facilities.
Preparing and refining chemical compounds for public or medicinal use.
Presenting findings to students, coworkers, or upper management.
Using materials, technology, or procedures to solve complicated challenges in order to increase the overall quality of work or accomplish the intended result.
Recruiting, training, motivating and coaching employees and coworkers.
Biochemist Requirements:
A bachelor's degree in biology, chemistry or a related discipline is required.
It may be preferable to have more education, experience, or specialty.
Laboratory testing, data recording, and safety protocols are all things you should be familiar with.
Scientific principles and biological processes are well-understood.
Ability to lead, train, inspire and coach a group of fellow researchers and research assistants.
Excellent problem-solving, communication (verbal and written), project and resource management, and computer abilities.
When multitasking, a high level of precision and attention to detail is required.
The ability to examine facts, develop conclusions, and communicate results to non-experts.
Willingness to abide by all safety and quality regulations.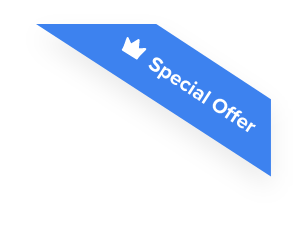 Joshua F.
Redline Electric & Solar

"The best recruiting platform on the market! VIVAHR allowed us to create a dashboard and applicant experience like no other!!"
Get more applicants from the
Best Job Boards
Post for free to 50+ job boards
Unlimited Job Postings
Unlimited Applicants

Sample Interview Questions For Biochemist
Try utilizing these sample Biochemist interview questions at this point in the hiring process. These questions will aid you in completing the rest of the application process and selecting the best candidate for the job.
Personal
How would your former coworkers or bosses characterize you?
Do you like to collaborate with people or work alone?
Why do you believe you are the best candidate for this position?
Human Resources
What did you like the most in your former job? What did you find the least enjoyable?
Tell me about a major accomplishment you had in your most recent work.
Tell me about a major problem you've experienced in your career as a chemist and how you overcome it.
Management
How would you define your ability to manage your time and stay organized?
Tell me about a time when a project at work or for research did not go as planned. What steps did you take to remedy or manage the situation?
What method do you use to organize your workload?
Technical Skills and Knowledge
Describe the operation of high-performance liquid chromatography.
How can you explain technical or scientific information to someone who doesn't have the same background or expertise as you?
Tell me about some of the important safety precautions you take when working in a lab.
What are the Educational Requirements For a Biochemist?
A Ph.D. in biochemistry is required for a biochemist employment, as well as an undergraduate degree in biochemistry, chemistry, biology, or a related discipline.
When undertaking complicated data analysis, Biochemists need to have completed undergraduate education in computer science and math.
Undergraduates interested in pursuing a career as a biochemist should seek out extracurricular courses with a laboratory component, part-time employment as a Laboratory Assistant, or an internship in a laboratory setting.
How Much To Pay a Biochemist When Hiring
Biochemists usually earn from $32,500 to $80,000, and their median annual salary is around $53,897. The hourly wages range from $16 to $38, and the median hourly pay is $26.
Frequently asked questions about Biochemist
What makes a Biochemist different from a Biophysicist?
Biochemists concentrate on evaluating chemical qualities and experimenting with how those chemicals react with biological processes, whereas Biophysicists focus on studying biological processes.
Biophysicists, on the other hand, study the physical qualities of biological components such as cells and how the laws of physics impact their functionality. Biochemists may, for example, investigate how milk thistle influences cancer cell proliferation.
A Biophysicist, on the other hand, would examine injured brain cells to see how head traumas affect cell growth and development. Biochemists and biophysicists may work together on certain projects to give chemical and physics knowledge.
What does a Biochemist do on a daily basis?
On a normal day, a Biochemist begins by donning lab coats, goggles, face masks, gloves, and head and shoe covers. This guarantees that they contribute to a contaminant-free environment and that they do not get contaminated themselves.
They monitor cultures and ongoing studies, reporting on the growth or shrinkage of specific cells in reaction to a drug. They filter liquids into test tubes throughout the day and use a microscope and other equipment to assess how a variety of samples interact with chemical concoctions.
Biochemists spend time after finishing their experiments for the day to compile their findings into a report for future evaluation and publishing.
What characteristics distinguish an excellent biochemist?
A skilled biochemist can assess studies with a microscope and record changes in cells in response to various compounds because they have outstanding attention to detail. They value collaboration and recognize the value of talking with other biochemists and science experts in order to overcome scientific barriers.
A competent biochemist also has a creative attitude, which allows them to experiment with unexpected chemical combinations to find cures for ailments and diseases. Biochemists should also have a passion to serve others. Their caring personality serves as a source of motivation for them in their everyday work.
To whom does a Biochemist answer?
A biochemist usually reports to their facility's Senior Biochemist to obtain assignments and seek help with experiments. Senior Biochemists may also be in charge of keeping track of the lab's supply inventory to ensure that Biochemists have everything they need to complete their studies.
A Biochemist may need to report to the Laboratory Manager in certain circumstances to receive approval to perform research or obtain crucial supplies.
Similar Job Descriptions as Biochemist