Finding a perfect candidate can be very challenging. We've arrived to help you out! You may use a FREE Medical Technologist Job Description Template to help you discover a qualified and trustworthy worker for your business or organization. Keep an eye out for us since having the right team on your side is crucial.
Our strategy for making the recruitment process easier and more pleasurable is to use VIVAHR software to publish swiftly. Follow VIVAHR's candidate-search guidelines to a tee, and tailor the credentials for each position. You'll have a better chance of finding the right match this way.
What is a Medical Technologist?
Medical technologists are certified healthcare scientists that analyze biological samples to aid medical practitioners in diagnosing, treating, and preventing illnesses. They prepare biological samples for testing, conduct tests, and write reports on their results. They could work in hospital laboratories or in private medical labs.
Related Job Titles for Medical Technologist
Laboratory Technician
Clinical Laboratory Scientist
Scientist
The Top Medical Technologist Skills
| | |
| --- | --- |
| | |
| | To effectively communicate with patients, a medical technician should be an engaged listener with great listening skills. This will help in the collecting of as much data as possible for testing purposes. Communication with others is essential. |
| | The nature of this line of work necessitates a person who can evaluate many possibilities at the point of decision. A lab technician should compare the outcomes while addressing difficulties and then choose the option that will provide the most advantages. In such circumstances, the lab technician will use logic and reasoning to weigh the pros and cons of several options before deciding on the best course of action. |
| | An ideal candidate for this position is someone who can identify problems and solve them in a short amount of time while utilizing the fewest resources possible. |
| | Working as a medical technician at a hospital requires you to be available at all hours of the day and night. Because a hospital is open 24 hours a day, seven days a week, including holidays and weekends, this is the case. |
| | Genuine care for the patients should be demonstrated by lab techs. They should go above and above to assist doctors in making the best diagnosis for the patient. This means they should aim to provide lab findings that indicate the patient's true medical situation. |
Medical Technologist Job Description Template (Free)
We are looking for an experienced Medical Technician to perform medical laboratory tests at our facility. You'll be responsible for completing specific procedures, interpreting test data, and summarizing your findings in reports in this position. You'll also be expected to keep track of laboratory supplies.
To be successful, medical technologists must have a thorough understanding of laboratory techniques as well as verifiable experience working in a medical laboratory. Candidates that are at the top of their game keep up with the latest developments in the field of medical laboratory sciences and have outstanding analytical skills.
Medical Technologist Duties & Responsibilities:
Preparing biological samples such as tissue, blood, urine, spinal fluid, and gastric secretions for testing.
Examining samples for serological, bacteriological, biochemical, hematological, and microbiological issues.
Testing blood group, type, and compatibility, as well as complete blood counts.
Counting cells and microorganisms, such as bacteria and parasites, in prepared samples.
Identifying the presence of pharmacological compounds by analyzing biochemical makeup.
Identifying anomalies and determining if sample parameters are within normal limits.
Creating a summary of findings and sending them to referring physicians and medical specialists in an electronic format.
Maintaining inventorying and ordering replacements for laboratory supplies and equipment.
Keeping up with advances in the area of adherence to medical laboratory science best practices.
Medical Technologist Requirements:
A bachelor's degree in science with an emphasis on medical technology, Clinical Laboratory Science, or something comparable is required.
The designation of professional American Medical Technologists (AMT) is preferred.
Medical laboratory equipment, methods, tests, and processes must be thoroughly understood.
Advanced understanding of biological sample preparation and analysis.
Inventorying supplies and maintaining laboratory equipment are skills that must be mastered.
Outstanding ability to summarize and report test results.
Experience in collaboration with healthcare practitioners and experts.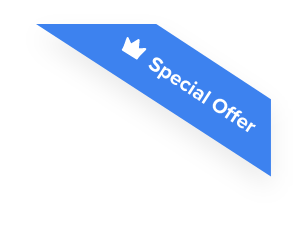 Joshua F.
Redline Electric & Solar

"The best recruiting platform on the market! VIVAHR allowed us to create a dashboard and applicant experience like no other!!"
Get more applicants from the
Best Job Boards
Post for free to 50+ job boards
Unlimited Job Postings
Unlimited Applicants

Sample Interview Questions For Medical Technologist
When you think you found your top candidates, check out these sample interview questions for Medical Technologist in order to choose your best candidate for the role.
Personal 
Where do you see yourself in five years?
Why are you interested in this role?
Briefly describe your past experiences?
Human Resources
What major challenges did you face in your previous position?
Describe a time when you failed and what you learned as a result.
Why do you think you're the best fit for this job?
Management
How well do you prioritize your tasks?
How do you make sure to be on time?
Do you love to multitask?
Technical Skills and Knowledge
What kind of medical equipment do you have experience with and can you properly maintain and operate?
In order to document your work, what forms of medical software or technology have you used?
How do you deal with a patient who refuses to participate in a medical test or procedure that is required?
What are the Educational Requirements For a Medical Technologist?
A medical technologist must have at least one year of clinical laboratory experience and a bachelor's degree in a medical or science-related field.
How Much To Pay a Medical Technologist When Hiring
Medical technologists usually earn from $27,500 to $80,000 per year, and their median annual salary is around $59,772. The hourly wages range from $14 to $38, and their median hourly pay is $29.

Frequently asked questions about Medical Technologist
What are some essential characteristics of a medical technologist? 
Medical technicians must love learning about new technology and be comfortable with it. Medical technicians must constantly adapt to new technologies as the sector evolves. They must also be detail-oriented and physically fit, as they will be on their feet for long periods of time.
What is a medical technologist's regular work week like? 
The majority of medical technicians are full-time employees. Because most medical technicians operate in facilities that are open 24 hours a day, they may be required to work evenings, overnights, or weekends.
In the realm of medical technology, what are some areas of specialization? 
Medical technicians can specialize in a variety of fields within the field of medicine. Some are experts in the field of blood bank technology. Their responsibilities include evaluating blood components and preparing them for transfusions. Clinical chemistry technicians examine body fluids for chemicals and hormones. Cytotechnologists examine cells on slides to seek for anomalies. Microbiology technicians analyze and detect microbes, whereas immunology technologists focus on the immune system.
What are the possibilities for medical technologists in terms of employment? 
Medical technology is expected to rise 11% between 2018 and 2028, far faster than the overall employment market, according to the Bureau of Labor Statistics.
Similar Job Descriptions as Medical Technologist