Hiring is a time-consuming process. This sample job description for a pharmacy assistant will help you write a job application that will attract competent candidates. You can change our description to your needs. Don't forget to provide your business details. That way, you have better chances of attracting potential employees.
Our job description template was created with job sites in mind so that you can use it right away with our VIVAHR software. Our tracking system will guide you in customizing this prototype and posing it to appropriate job sites, as well as managing applications.
What is a Pharmacy Assistant?
The pharmacy assistant is a vital member of the team that provides patient care. As they are often one of the first people with whom patients will interact, they need to deliver an outstanding customer experience. This means being responsive, polite, and friendly while also projecting confidence in their skills and knowledge when answering questions about prescriptions or medications.
A pharmacy assistant may work on a team led by the pharmacist, provide medication counseling to individuals with chronic illnesses such as high blood pressure or diabetes, and maintain the cleanliness of the store. They also often fill prescriptions if there are no pharmacists available during their shift. They need to be knowledgeable about medications, but they cannot dispense medication or provide medical advice.
Related Job Titles for Pharmacy Assistant
Pharmacy Attendant
Pharmacy Clerk
Pharmacy Technician
The Top Skills of a Pharmacy Assistant
| | |
| --- | --- |
| | |
| | Good communication skills allow you to properly engage with customers and make them feel like they are in good hands. This skill helps you understand customers' concerns and resolve their issues. |
| | Because the pharmacy assistant works behind the register, it is important for them to have basic math skills. They are also in charge of inventory and updating databases so this is a good skill for them to have. |
| | You should have a good knowledge of pharmaceutical knowledge in care when a customer asks you for a recommendation or help. This can also help you have better communication with your co-workers such as a pharmacist or pharmacy technician. |
| | Having attention to detail and good accuracy is a good skill to have when you are a pharmacy assistant. You will be asked to review prescriptions, get rid of expired medication, and complete sales transactions regularly. |
| | Some customers might not want everyone present in the store to know what their condition is. It is your job to be discreet and understand that some information is confidential. |
Pharmacy Assistant Job Description Template (Free)
We are searching for a pharmacy assistant to join our team. This position requires you to interact with customers, complete sales transactions, maintain stocks and update our inventory. You will also be in close communication with our pharmacist and pharmacy technician, helping them prepare prescriptions and assisting them with different tasks. Our ideal candidate is someone with good pharmaceutical knowledge and excellent customer service skills. To apply for this position, you must have a high school diploma or GED and complete our training program.
Pharmacy Assistant Duties & Responsibilities:
Check inventory, restock medication and other items
Discard expired medication
Keep track of inventory levels and patient files
Operate cash register
Take prescriptions from customers to pharmacists and pharmacy technicians
Help customers identify what they need
Package and label medication for shipments
Get prescriptions ready for pick up
Answer the phone during working hours
Provide needed assistance to pharmacist and pharmacy technician
Pharmacy Assistant Requirements:
Excellent written and oral communication
Excellent understanding of pharmaceutical terminology
High level of organizational and planning skills
Attention to detail and accuracy when helping a client
Proficiency in monitoring and updating spreadsheets and databases
High school diploma or GED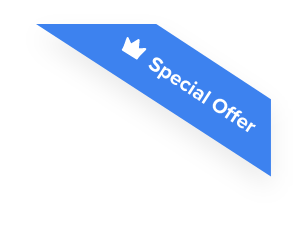 Joshua F.
Redline Electric & Solar

"The best recruiting platform on the market! VIVAHR allowed us to create a dashboard and applicant experience like no other!!"
Get more applicants from the
Best Job Boards
Post for free to 50+ job boards
Unlimited Job Postings
Unlimited Applicants

Sample Interview Questions For Pharmacy Assistant
Personal
Why are you interested in this position?
Have you ever gone the extra mile in a workplace for a client?
Where do you see yourself in five years?
Human Resources
How would you handle a demanding customer?
What would you do if another employee was not following the store's policies and regulations?
What is good teamwork for you?
Management
How do you perform organizational tasks such as inventory and shipments?
What would you do if you disagree with our pharmacists in regards to a prescription or recommendation?
Technical Skills and Knowledge
How familiar are you with pharmaceutical terminology?
Have you previously worked as a cash register?
Do you have any previous customer service experience?
What are the Educational Requirements For a Pharmacy Assistant?
To become a pharmacy assistant, you must complete some training and have a high school diploma or GED. You can also complete a postsecondary certificate program to help you find better work and earn a higher salary.
How Much To Pay a Pharmacy Assistant When Hiring
According to ZipRecruiter, the average salary for a pharmacy assistant is $51,525; however, this can vary depending on the place of employment. The hourly wage for this position can be between $13.46 and $62.74
Frequently asked questions about Pharmacy Assistant
How long does it take for someone to become a pharmacist assistant?
It doesn't take long. You only need a high school diploma and on-the-job training to become a pharmacy assistant. The train can last anywhere from 2 weeks to a month. However, if you choose to acquire a certificate, this can take up to a year for completion, but it can help you get a better salary and be one step ahead of other candidates applying for the job.
What do you need to become a pharmacy assistant?
You don't need any higher education other than a high school diploma or GED. There are no other formal education requirements. Certificate programs do increase pay and job security. Communication and math skills, as well as good pharmaceutical knowledge, are a plus.
Are there any differences between a pharmacy assistant and a pharmacy technician?
Yes, there are many differences. A pharmacy assistant only performs administrative tasks, and they often work behind the register, whereas a pharmacy technician prepares prescriptions.
Do Pharmacy Assistants have any medical training?
No. They cannot give you advice or dispense medication, and their job is to provide information about medications rather than administer them.
What are the qualifications for a Pharmacy Assistant?
A high school diploma is usually required. Some previous pharmacy experience (either working in a pharmacy or as a customer service representative in another field) and an associate degree from an accredited community college.
Similar Job Descriptions as Pharmacy Assistant
Cashier
Customer Service Representative