Monday, October 7th, 2019
Recruiting and hiring continues to be one of the toughest challenges for Small to Mid-Sized businesses.  Many of which depend on a constant stream of applicants and resumes to keep up with the churn and war for talent.  Applicant Tracking Software for Small Business free up time but can't do everything. One of the rising costs to employers in posting their jobs online.  Free job posting sites have become rare to find, rather business become dependent on Applicant Tracking Systems to help with their distribution of jobs. ATS Systems for Small Business historically have been expensive, very robust and difficult for a small business to justify the expense.  Good news with the advancement of competition in HR Technology has many more options available for Applicant Tracking Systems.
Top Free Small Business Applicant Tracking System
VIVAHR
Managing job postings as an entrepreneur or running a small business can be challenging.  There are just too many places to manually post that job and you don't have time to go back to each source to manage your applicants.  It becomes a painstaking and time consuming process.
VIVAHR will automate your job postings to all the major job boards.  As candidates apply to your job, their information is centralized in VIVAHR to manage and track.  You will only need to post your jobs ONCE and have ONE place to read all those resumes.
Are you looking to save money in posting jobs?  Most of the top job boards make it difficult to post your jobs for free.  They'll encourage you to sponsor or boost your job in order to work with them.  VIVAHR has a relationship where your jobs will get posted to those top job sites and organically be found in their search results.  This leads to saving you a lot of money while keeping a stable budget for hiring.  It will not matter if you get 10 applicants or 1,000 applicants a week, your price will not change.
Understanding Applicant Tracking System Features
Customize Team Collaboration. Here you can collaborate as much or as little as you want. With the User Access Controls, you'll be able to give team members access to a potential candidate's resume and all your notes pertaining to that candidate. Then, together with your team, you can create an "overall rating," that you can refer back to anytime throughout the entire hiring process.
Robust Pre-built Reports. Accessing data, built into comprehensive reports, is a feature I particularly like because it cuts down on the time you need to build lengthy reports when you need to present to your team or an executive board.
Resume Upload. Here, it lets the candidate do the work. They can upload their resumes directly into your database that gives you a head start for future interviews and assessments.
CSV Export. Easily export data about your candidate anytime into a CSV for reporting and analysis.
Candidate Database. Don't lose prospective hires anymore by creating a personal candidate database that lets you corral their information in one place.
Candidate Profiles and Scoring. Team assessments go faster and smoother when you can create candidate profiles using VIVAHR's cutting edge tools.
Job Posting and Sharing. VIVAHR collaborates with all the major job boards so you can build your job positions then post them anywhere you want. Get a job posting URL that you can circulate to literally everyone, especially on social media.
Email Templates. Choose from several email templates (or customize your own) for your most common candidate communications. You'll save a lot of time from crafting one email at a time.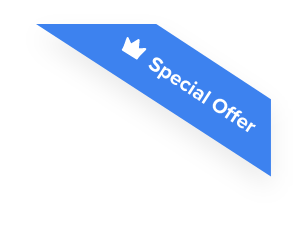 Joshua F.
Redline Electric & Solar

"The best recruiting platform on the market! VIVAHR allowed us to create a dashboard and applicant experience like no other!!"
Get more applicants from the
Best Job Boards
Post for free to 50+ job boards
Unlimited Job Postings
Unlimited Applicants

FAQs for Small Business Applicant Tracking Systems
What is an Applicant Tracking System?
An Applicant Tracking System (ATS) is a tool companies will use to collect and manage applicants to open positions.  It becomes a central repository for resumes allowing many people within the same organization to collaborate on applicants, manage the hiring process and contribute to helping the company hire faster.
How do Applicant Tracking Systems help small businesses?
Originally built to help large businesses collect and centralize all candidates, ATS recruiting and hiring tools have become a staple to save companies time and drive efficiency.  Many of the top free Applicant Tracking Systems provide much more than keeping track of candidates.  They allow employers to automate job posting to the top job posting sites online.
How do Applicant Tracking Systems post jobs to job boards?
You'll find many of the applicant tracking systems offer free job postings to free job posting sites. This is done with a native integration through XML feed and API relationships. The top ATS for Small Business tools have the ability to help you get your job visible at no additional cost on these job posting sites.
Free vs Paid Applicant Tracking System
There are many free applicant tracking systems offering high quality resources, but it usually comes at a ceiling of usability.  The number one factor ATS tools weigh in determining the price you will pay is number of monthly job postings.  If you are a small business only looking to post one to a few openings, you may be fine using a tool like VIVAHR to keep your costs low.
If you're a business planning to post dozens to hundreds of job openings every month, a free tool will not cut it.  You'll spend more time than it's worth to balance job openings keeping you in the free tier.  It will be best to spend a couple hundred dollars a month to centralize all your hiring efforts.
Applicant Tracking System Free Trial
There are many applicant tracking systems who offer free trials.  Be prepared to enter a credit card to validate you are a real person.  Many of the HR technology companies get hit with fraudulent job postings used as an attempt to collect job seekers information. This prevalence has lead to a lot of security and validation needed to accept job postings.  The second arm of needing a credit card to start your free trial helps the applicant tracking system seamlessly begin your subscription at the end of your trial.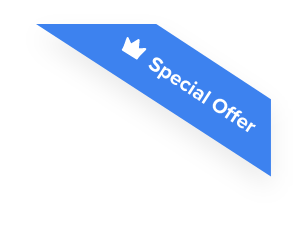 Joshua F.
Redline Electric & Solar

"The best recruiting platform on the market! VIVAHR allowed us to create a dashboard and applicant experience like no other!!"
Get more applicants from the
Best Job Boards
Post for free to 50+ job boards
Unlimited Job Postings
Unlimited Applicants

HR Applicant Tracking Systems
ATS products may vary depending on the use case.  HR Applicant Tracking Systems are going to be built for internal hiring and collaboration between management, team leaders and hiring managers.  These ATS tools have features such as scorecards, custom pipeline and candidate tracking to keep you organized through your hiring process.
Applicant Tracking Systems for Recruiters
ATS tools for recruiters will have a similar set of features to HR teams, however, they will have more options to share resumes with their clients.  These share features allow recruiters to use applicant tracking systems like a sales representative uses a CRM.  They are able to track candidates to specific client campaigns and hiring across many locations at the same time.
What Features Come With Free ATS?
| ATS Feature | Description |
| --- | --- |
| Publish & share jobs online | Most free ats solutions will allow you to post your job for free. There may be limitation with quantity of postings allowed, but you should be able to post and share your jobs with your ats. |
| Social job sharing | This feature will allow you to generate specific URLs to share with social media sites. By using job posting url tracking generators, you can track which social site, page, group, user is getting you the best applicants. |
| Resume Upload | You may have resumes emailed to you, or have an existing archive of candidates who have applied in the past. You can upload those into your applicant tracking system to keep everything centralized. |
| Parsed Resumes | Resume parsing is a technology to extract the content from the resume, regardless of the file type (PDF, DOC, RTF...etc) and allow it to be searched by keyword or phrase. This can also automatically detect important information such as contact info, years of experience and relevancy to the job description. |
| Careers Page | Having a free careers page on your website can be a big advantage. This can demonstrate to the candidate you are a legitimate business who has growth in mind. Many candidates will find your job online, then begin their search online to understand your business more. Help them see your serious about hiring with a careers page on your website. |
| Hiring Scorecards | Scorecards are a great way to ensure your team is comparing candidates equally against a set of skills or traits you deem the most important for the position. These can be a list of soft skills or hard skills. Many use this to measure against the core values of the organization to confirm alignment with their company culture. |
| Candidate Profile | This becomes the most used feature in any applicant tracking system. You can take notes, attach documents, schedule interviews and keep real-time records of each candidate. This will centralize all of your candidate management. |
| Tagging | Tagging is a simple feature to allow you to stay organized quickly. Add tags such as #sales #salesmanager to any candidate profile to easily narrow candidates based on tags you have given them. |
| Pre-screening Questionnaires | Customize your hiring process by using custom questionnaires with your your applicant process. If candidates answer your questions in a way to not fit your hiring needs, it can auto detect and reject the candidate to save you time from reviewing the wrong applicants. |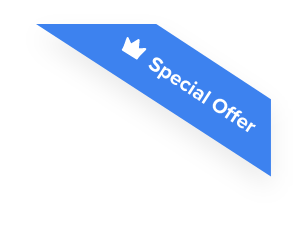 Joshua F.
Redline Electric & Solar

"The best recruiting platform on the market! VIVAHR allowed us to create a dashboard and applicant experience like no other!!"
Get more applicants from the
Best Job Boards
Post for free to 50+ job boards
Unlimited Job Postings
Unlimited Applicants

Resources To Help With Using Small Business Applicant Tracking System