This FREE Mortgage Underwriter Job Description Template can help you hire a professional Mortgage Underwriter for your company. We make the hiring process easier for you by offering a template that you can quickly post using VIVAHR software. Make sure the role of Mortgage Underwriter for your company has specific requirements, awards, and incentives.
What is a Mortgage Underwriter?
A mortgage underwriter is a financial specialist who evaluates a lender's financial risk on a potential borrower before approving or refusing mortgage loans.
The mortgage underwriting process includes looking into a borrower's credit history, ordering appraisals, verifying income and employment, reviewing debt-to-income ratios, confirming down payment and savings account information, and making sure all paperwork is submitted correctly based on current underwriting guidelines for loan approval.
They usually work full-time in the branch, with some after-hours or off-site meetings thrown in for good measure.
Related Job Titles for Mortgage Underwriter
Insurance Underwriter
Loan Underwriter
Mortgage Loan Officers
The Top Mortgage Underwriter Skills
| | |
| --- | --- |
| | |
| | A loan processor must be comfortable evaluating sensitive data and assessing risk while working in an automated setting. Furthermore, underwriters must be able to identify errors or possible difficulties, as well as accurately complete all of the required documentation. Mortgage applications may be arduous and time-consuming. As a result, for maximum work performance, the processor must be able to interpret every piece of information properly. |
| | It is critical to understand how to utilize and operate computers in today's technological world. Underwriters, like most other office professionals, need a basic understanding of computers to function effectively. In the mortgage financing procedure, "paperless" options are growing increasingly common. To be a good underwriter, you must have knowledge of and experience with specific software packages related to accounting and finance. |
| | All mortgage underwriters must demonstrate a strong commitment to ethics. All underwriters in the banking and mortgage sectors must follow federal rules and the Fair Housing Act, as well as their employer's particular norms and procedures. |
| | Mortgage underwriters are frequently evaluated in light of the company's loan objectives. Someone who is determined to work hard in order to obtain specified goals is the best fit for this role. Candidates for underwriter positions must be self-motivated and eager to succeed. |
| | Mortgage underwriting necessitates continual communication and cooperative teamwork. Loan processing involves the loan originator, processors, and underwriters. If an application is flagged or rejected, it is the underwriter's responsibility to explain why the application was refused so that the loan officer may transmit the information to the applicant. It's vital for the underwriter to be able to effectively communicate with other team members in order to provide and receive critical information. |
Mortgage Underwriter Job Description Template (Free)
We're searching for a seasoned mortgage underwriter to assess loan applications and determine their eligibility. Analyzing and verifying loan applications, evaluating risks, and making loan eligibility determinations are all tasks of the mortgage underwriter.
A competent mortgage underwriter should be able to make informed decisions based on thorough research and verify that all documentation is compliant with applicable rules.
Mortgage Underwriter Duties & Responsibilities:
Loaning approval and underwriting.
Examining and approving loan applications as well as supporting documents.
Analyzing loan risk and, if required, obtaining further information.
Creating reports based on the results of the evaluation.
Making decisions on loan eligibility and accepting or rejecting applications.
Reviewing and defining loan terms.
Assuring adherence to regulatory requirements.
Assuring adherence to corporate policies and procedures.
Keeping track of and effectively conveying the reasons for loan acceptance or rejection.
Returning applications to the loan officer with further documents for consideration.
Mortgage Underwriter Requirements:
A bachelor's degree in business, banking, finance, or a related subject is required.
Underwriting experience is a plus.
Exceptionally well-organized and capable of prioritizing.
Good verbal and written communication abilities.
Detail-oriented with a solid understanding of data analysis.
Exceptional math skills.
Working understanding of mortgage loan processing as well as applicable legal restrictions.
Microsoft Office skills and knowledge of automated underwriting systems are required.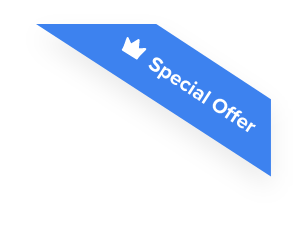 Joshua F.
Redline Electric & Solar

"The best recruiting platform on the market! VIVAHR allowed us to create a dashboard and applicant experience like no other!!"
Get more applicants from the
Best Job Boards
Post for free to 50+ job boards
Unlimited Job Postings
Unlimited Applicants

Sample Interview Questions For Mortgage Underwriter
After collecting all necessary applications feel free to use these sample interview questions for Mortgage Underwriter. These will help you to narrow down all of your choices and search for the best fit.
Personal 
What motivated you to become a mortgage underwriter?
How would you describe yourself in one word?
Do you have a long-term career goal, or do you prefer to live in the moment?
Human Resources
Please describe a time when you did a group presentation. What happened, and how did it turn out?
Tell us about a time when you had to deal with a tough individual and how you dealt with it.
Tell me about a moment when you were able to assist a customer in achieving his or her financial objectives.
Management
What are your organizational and prioritization methods?
How do you manage the financial information of loan applicants?
Tell us about a time when meeting with an application helped you be more productive at work.
Technical Skills and Knowledge
What is the most important factor to consider while interacting with the general public?
Give an example of a time when you were able to demonstrate exceptional listening skills.
What procedures do you employ to decide whether or not a loan should be granted to an applicant?
What are the Educational Requirements For a Mortgage Underwriter?
A bachelor's degree with courses in economics, business, accounting, finance, or mathematics is excellent for becoming an underwriter. Senior underwriters provide on-the-job training to new recruits, but in order to progress, an underwriter must complete important certification programs.
How Much To Pay a Mortgage Underwriter When Hiring
A mortgage underwriter can earn between $41,483 and $70,035 per year, while the median annual salary is $55,503. The hourly wages go from $20 to $36, while the median hourly wage is $27.

Frequently asked questions about Mortgage Underwriter
​​Is it necessary for a mortgage underwriter to be licensed? 
A loan officer must be licensed by the state, but a mortgage underwriter does not. Obtaining a professional qualification, on the other hand, might be beneficial.
Is it possible to get a job as a mortgage underwriter at the entry level? 
Entry-level employment as junior mortgage underwriters or mortgage writer assistants may be available for recent graduates. Candidates without a formal education, on the other hand, generally begin their careers as loan officers or processors, gaining expertise in finance and banking before becoming underwriters.
What qualifications does a mortgage underwriter require? 
Mortgage applications may be more than 100 pages long, and underwriters must be able to verify each information for correctness. Also, a mortgage underwriter's job entails evaluating financial data in order to make choices.
Mortgage underwriters must be well-organized because they may be working on several applications in a short amount of time.
When a mortgage underwriter approves or rejects an application, they must be able to explain why. They should be able to properly describe their request if they want further information.
Mortgage underwriters must have outstanding mathematics abilities since they deal with a lot of financial data.
What is a mortgage underwriter's working atmosphere like? 
Mortgage underwriters generally work at a bank or other financial institution's office. They spend most of their time in front of a computer, however, they may attend meetings or get training to stay current on financial rules. Underwriters often work regular office hours, though they may be required to work overtime during peak seasons.
Similar Job Descriptions as Mortgage Underwriter