Are you looking for an EKG Technician to join your company? To help you find the best candidate, we composed the EKG Technician Job Description Template.
This job description template has a list of all the important duties and responsibilities for this position. It's ready for free downloading and posting on job boards, but you can also customize it to fit your company's specific needs. You can use this template to save time during the hiring process. Also, it might come in handy for attracting qualified candidates. To have an even more efficient recruiting process feel free to use our VIVAHR software. Our applicant tracking system will help you manage candidates and hire just the right employee.
What is an EKG Technician?
EKG, or electrocardiography, is the process of recording electrical activity in your heart. An EKG technician will typically place electrodes on a person's chest and arm to measure the electrical wave patterns from each heartbeat. The technician creates an "electrical map" that documents when different parts of the heart are contracting. This information can be used for diagnosis and treatment plans by cardiologists (heart doctors).
Related Job Titles for EKG Technician
Medical Laboratory Technologist
Nuclear Medicine Technologist
Radiation Therapists
The Top EKG Technician Skills
| | |
| --- | --- |
| | |
| | This position requires you to have a lot of interactions with patients and other healthcare professionals. You might be asked to explain certain procedures to patients or report reading to colleagues. Having good communication skills helps your day-to-day interactions with people in the workplace and patients seeking treatment. |
| | Some patients might feel nervous or stressed before or during an EKG test. An EKG Technician should be understanding in regards to what a patient might be feeling. Being compassionate and empathetic can help your patient feel at ease and know that they are in good hands. |
| | Knowing how to use state-of-the-art medical equipment is a skill every EKG must-have. This job requires you to perform EKGs as well as 12-lead placements and Holter Monitoring. You must be comfortable and confident when it comes to operating these devices and reading data. |
| | When monitoring EKG tests it is important to be detail-oriented. An EKG test can reveal and diagnose many illnesses such as heart birth defects, artery blockages, and evidence of heart attacks. |
EKG Technician Job Description Template (Free)
We are currently looking for an EKG Technician to join our team of healthcare professionals. In this role, you will be performing various diagnostic tests, including electrocardiograms, cardiac stress tests, arrhythmia testing, and Doppler ultrasounds. You should read data analysis and interpret results, point out irregularities and issues, and monitor patients.
Our ideal candidate should know about applying Holter monitors and be proficient with all EKG equipment to evaluate and treat patients safely. A high school diploma and GED are necessary to apply for this position, and a BLS certification and completion of EKG Technician training or EKG certificate. Patient care is important to us, thus having good communication skills and great attention to deal will help you excel in this position.
EKG Technician Duties & Responsibilities:
Operating EKG equipment such as EKG tracings for accurate readings
Evaluating patients and monitoring blood pressure
Identifying heart conditions
Monitoring and maintaining EKG equipment
Ensure the patient feels safe and at ease
Working in a team setting with other healthcare professionals
Performing cardiovascular tests and collecting cardiovascular data for analysis
EKG Technician Requirements:
High school diploma or GED
Must have a certification from the American Board of Cardiovascular Perfusion or equivalent
Must be able to pass justifications and performance exams
A minimum of one year of experience in an EKG Technician position in a hospital environment. If experience is not available, must have completed an ECG Technician program at an accredited U.S. school and be certified by the American Board of Cardiovascular Perfusion or equivalent.
Completion of an introductory arrhythmia recognition course
BLS Certificate
Knowledge of EKG equipment
Excellent written and oral communication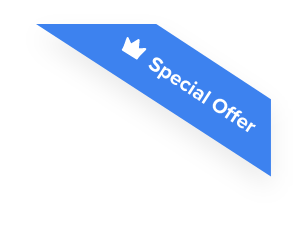 Joshua F.
Redline Electric & Solar

"The best recruiting platform on the market! VIVAHR allowed us to create a dashboard and applicant experience like no other!!"
Get more applicants from the
Best Job Boards
Post for free to 50+ job boards
Unlimited Job Postings
Unlimited Applicants

Sample Interview Questions For EKG Technician
Personal
Why are you interested in becoming an EKG Technician?
Where do you see yourself in 5 years?
What are your strengths and weaknesses?
Human Resources
What would you do if an employee is not following company policies?
If a patient is stressed or nervous, how should you react?
How important is having empathy for patients?
Management
Have you ever made a mistake during your work? How did you handle it?
What would you say is an essential duty of an EKG Technician?
Technical Skills and Knowledge
Which steps would you take to ensure safety and quality protocols?
How would a typical day at your job look?
Do you know how to operate all of the crucial medical equipment?
What are the Educational Requirements For an EKG Technician?
In order to become an EKG technician, you need a high school diploma or GED. Although certification and higher education are not required, it might be good to complete a certificate program, a two-year associate degree, or a four-year bachelor's degree. But most employers prefer job candidates who are certified.
How Much To Pay an EKG Technician When Hiring
According to ZipRecruiter, the median salary of an EKG Technician is $41,338 per year, meaning $20 per hour. This salary can vary depending on the place of employment and education, so anyone can earn from $24,000 to $68,000 annually, meaning hourly between $11.54 and $32.69
Frequently asked questions about EKG Technician
What does an EKG technician's day look like?
There is no straightforward routine, an EKG Technicians' job can be different on a day-to-day basis, and you should be prepared for some surprises. The only constant is examining patients and working with other healthcare professionals.
Do you have to wear scrubs while working as an EKG technician?
Working in a medical setting means you should be safe and comfortable; this is why you must wear scrubs while working as an EKG Technician.
Is the job of an EKG Technician demanding?
This position can be physically dependent due to the nature of the EKG test process that requires you to be on your feet constantly. You should have good mental and physical stamina.
How long does it take to become an EKG technician?
The training takes between 3 to 6 months to complete.
What is the qualification of an EKG Technician?
An EKG Technician will need to have completed a course approved by the American Board of Registration of Electrodiagnostic Technologists (ABRET) and passed their certification exam.
Similar Job Descriptions as EKG Technician