One of the first and most essential steps toward hiring a qualified, certified nursing assistant (CNA) therapist is creating a suitable instructive job description to attract the right applicants. To make this easier for you, we created a Certified Nursing Assistant Job Description Template with all the necessary information, from duties and responsibilities to requirements. You can also add your other requests to the template and customize it to meet your company's needs. We also recommend using our VIVAHR software to post this template to various hiring websites to attract just the suitable candidates for your company.
What is a Certified Nursing Assistant?
A Certified Nursing Assistant, or CNA, is a person who assists nurses and other medical staff in providing patient care. CNAs provide essential nursing services, including helping patients with their personal hygiene needs, helping the nurse during examinations or treatments for minor injuries such as bedsores, or dressing wounds. Other typical duties of CNAs are administering medications, changing dressings, and assisting with feeding.
Related Job Titles for Certified Nursing Assistant
Licensed Practical Nurse
Emergency Medical Technicians
Home Health Aides
The Top Certified Nursing Assistant Skills
| | |
| --- | --- |
| | |
| | CNAs are there to deliver care to their patients, as well as being responsible for many other duties. They need to have some basic clinical skills like taking blood pressure or phlebotomy. |
| Control Of Stress and Patience | Sometimes patients and families are scared or nervous. This is why it's important to know how to calm them in all situations and be patient with them. Perform well under stress is also important when assisting other healthcare professionals in difficult situations. |
| | A CNA should have excellent communication. This job requires working with many patients, their families, and doctors and nurses; thus, to effectively understand certain patient's conditions and needs, a CNA should be good at communicating and passing on important information. |
| | CNAs should have a good instinct when it comes to decision-making. They must be quick on their feet when it comes to emergencies. |
| | Working in this environment can be hectic sometimes, so a CNA should be prepared to take care of multiple patients. |
Certified Nursing Assistant Job Description Template (Free)
We are looking for a skilled and experienced certified nursing assistant to provide exceptional care for our patients. This position requires you to help patients with their day-to-day tasks, such as grooming, eating, and exercise. You will also be required to check their vital signs daily and report to their doctors and other healthcare professionals. When necessary, you will also be expected to provide light housekeeping and help in moving equipment or patients from one home to another. Our ideal candidate is willing to provide the highest quality of care, is friendly and pleasant to be around, and is compassionate and attentive. We prefer candidates who have finished a certified CNA program and have some previous experience.
Certified Nursing Assistant Duties & Responsibilities:
Take vitals signs for patients and record and monitor their progress and health state.
Assist patients with day to day tasks such as grooming, walking, eating
Keep patient rooms tidy and clean
Take the patient's medical history
Ensure patients are comfortable at all time
Monitor daily activities and report to the doctor
Help families and patients cope with their problems and diagnosis
Ensure proper dosages of medication are given to patients
Transport medical equipment where needed
Restock and maintain inventory
Certified Nursing Assistant Requirements:
High School degree or GED
Completion of CNA training program at an accredited institution
CNA certification
Proficiency in medical terminology
Excellent written and oral communication skills
Excellent understanding and sense of patience, empathy, and compassion
Exceptional observation skills
Work on your feet for lots of hours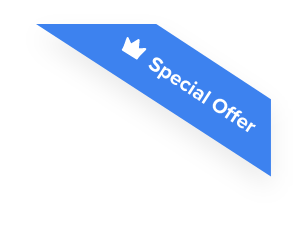 Joshua F.
Redline Electric & Solar

"The best recruiting platform on the market! VIVAHR allowed us to create a dashboard and applicant experience like no other!!"
Get more applicants from the
Best Job Boards
Post for free to 50+ job boards
Unlimited Job Postings
Unlimited Applicants

Sample Interview Questions For Certified Nursing Assistant
Personal
Tell me a bit about your educational background.
Why did you decide you wanted to become a CNA?
Where do you see yourself in five years?
Human Resources
How would you approach a patient who refuses care?
What would you do if you saw a colleague who is not treating a patient well?
How would you approach a patient who became aggressive?
Management
How do you manage to take care of multiple patients?
Would you say you have good management skills?
How do you prioritize your patients?
Technical Skills and Knowledge
Could you tell me about a time when you had to go the extra mile or do something challenging?
Do you know how to draw blood and take blood pressure?
What are the Educational Requirements For a Certified Nursing Assistant?
To become a CNA, you must have a high school diploma or GED and complete CNA training at an accredited institution. You will also need to take a state exam where your basic nursing skills will be tested.
How Much To Pay a Certified Nursing Assistant When Hiring
According to the U.S Bureau Of Labor Statistics, the median annual salary for this position is $30,850 meaning $14.83 per hour. The salary, however, depends on the place of employment and previous experience, so it can vary between $10.94 and $20.25.
Frequently asked questions about Certified Nursing Assistant
Does it take long to become a CNA?
You can obtain your certification even through an online class which can take up to twelve weeks. These are theory classes. You must still take on some hands-on training to develop your practical skills.
Where can CNAs be employed?
Some of the most common places of employment are home health care, hospice, rehabilitation centers, hospitals, nursing homes, and long-term care facilities.
Is there a high job demand for CNAs?
The demand for CNAs is expected to grow by 9% from 2018 until 2028.
What score do you need to have to pass the CNA exam?
This depends on the testing vendor. The most popular one uses the National Nurse Aide Assessment Program (NNAAP), where you must have a score of over 80 for the written exam.
What is the difference between a CNA and a Patient Care Assistant?
A Certified Nursing Assistant (CNA) usually works in a hospital, nursing home, or healthcare setting, whereas the patient care assistant typically assists patients in community hospitals and clinics. The level of certification and education for both positions is equivalent.
A Patient Care Assistant (PCT) helps hospital staff with patients and assists the CNAs with everyday tasks they need help with, such as feeding lunches to CNAs, changing medical bed pads that are soiled, or giving certain injections. PCTs provide some assistive care duties and follow strict rules in administering medications. Their caseload typically consists of 15-25 cases on a given shift depending on the size of their facility.
Similar Job Descriptions as Certified Nursing Assistant