This Certified Home Health Aide Job Description sample will help you write a job application that will attract competent individuals. Please feel free to modify this job description to match your specific needs and use VIVAHR software to get the best results.
What is a Certified Home Health Aide?
Clients who cannot care for themselves or conduct everyday duties such as cooking, cleaning, dressing, and bathing are assisted by home health aides. They may also provide basic medical services, including vital sign checks. They can give long-term or short-term care. Some focus on geriatric or pediatric home health care.
HHAs assist clients with daily living activities such as basic healthcare and personal needs, allowing them to remain comfortably at home. Home health aides also provide basic medical services, such as prescription administration, bandage changes, and vital sign checks such as body temperature, pulse rate, and respiration rate.
Related Job Titles for a Certified Home Health Aide
Home Attendant
Home Health Provider
Home Caregiver
The Top Certified Home Health Aide Skills
| | |
| --- | --- |
| | |
| | Time management is arguably one of the most crucial abilities. Being on time and spending your time effectively is critical to sustaining both happy work life and a happy client because you're caring for another person in so many ways. It's important to remember that being late as a home health aide can be extremely risky. |
| | It's possible that paying attention to even the tiniest aspects will help you keep your patient healthy. Small shifts in behavior or attitude could signal something considerably more serious, so paying attention to the finer points is essential. |
| | Obviously, because you work with another human being on a daily basis, frequently for hours at a time, you must be able to empathize with them and connect with them in a way that is both healthy (for both of you) and courteous. Because home health aides frequently assist patients who are unable to care for themselves, it is critical that you treat them with dignity in your employment. |
| | These jobs are typically difficult to separate from beyond working hours. Even if things aren't going as smoothly as you'd like, try to retain a positive attitude; remember to keep your job and personal lives separate to avoid becoming burned out. |
| Physical Strength and Stamina | You may need to raise your patient at times, or you may need to move furniture or other heavy objects. Physical strength is always beneficial, but stamina is also a crucial quality to have when you're always on the move. Going to the gym on weekends or going for morning jogs will help you gain strength and stamina. |
Certified Home Health Aide Job Description Template (Free)
In accordance with an established care plan, we are looking for a compassionate Home Health Aide to aid daily living and personal care services in patients' homes. We have a position available for a home health aide to join our expanding team. Assisting patients with personal hygiene, minor medical requirements, cleaning, and other daily needs will be your responsibility. To succeed in this position, you need to have a passion for health care and the capacity to work independently while prioritizing the needs of the patients.
Certified Home Health Aide Duties & Responsibilities:
Assist patients with grooming, dressing, bathing, and other everyday activities.
Check vital signs and administer prescription medication to patients as part of basic health care services.
Assist with light household tasks.
Make any necessary transportation arrangements.
Collaborate with a nurse, a personal care aide, a CNA, a nurse aide, a nursing assistant, and other caregivers and in-home care professionals.
Observe and report on the state of the patient.
Maintain your in-service training.
Purchasing goods and cooking meals following a client's dietary requirements.
Following a client's care plan and reporting on completed chores at the end of each visit.
Certified Home Health Aide Requirements:
A high school diploma is required.
Dependable transport.
You must be at least 18 years old to participate.
A criminal background check must be passed.
The ability to create references is required.
It's a benefit if you can work with little or no supervision.
The ability to understand and follow written and oral directions.
Maintain proper personal hygiene.
Possessing the ability to perform light housekeeping.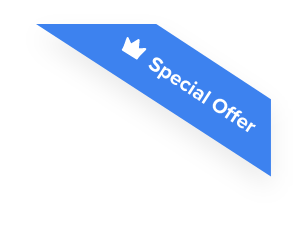 Joshua F.
Redline Electric & Solar

"The best recruiting platform on the market! VIVAHR allowed us to create a dashboard and applicant experience like no other!!"
Get more applicants from the
Best Job Boards
Post for free to 50+ job boards
Unlimited Job Postings
Unlimited Applicants

Sample Interview Questions for a Certified Home Health Aide
Once you receive all the applications, try using our sample interview questions for a Home Care Aide. These can assist you during the rest of the hiring process.
Personal 
Why are you interested in working as a home health aide?
Do you have any previous experience with this type of project?
Are you willing to be on call 24 hours a day, seven days a week?
What does a typical workday include for you?
How long do you intend to keep it?
Human Resources
Why did you decide to pursue a career in-home care?
In terms of home care, what specialties or interests do you have?
How much time did you spend on medical care at your prior job? How much of your time did you devote to personal hygiene?
Describe a typical day at your prior place of employment.
Technical Skills and Knowledge
What method do you employ to hire and evaluate your caregivers?
What is the nature of your pre-employment screening?
Do you have any extra screenings during the year?
What criteria do you use to assess your caregivers?
What are the Educational Requirements For a Home Health Aide?
Medical assistants who want to advance their careers will discover that acquiring an MA certificate can help them pursue a position as a home health aide. While a college degree is not required to work as a home health aide, it is normally required to have a high school diploma or equivalent. It's also common for home health aides to receive on-the-job training after starting work, but some states mandate formal training, which may last up to 75 hours and include critical parts of the job such as hygiene, CPR, and basic nutrition. In addition, before awarding certification, certain states perform background checks on applicants.
How Much To Pay a Home Health Aide When Hiring
Home Care Aides often earn between $11 and $15 per hour. Their median annual pay is $26,064, meaning $13 per hour. The wages depend on the area of employment, educational past, and prior expertise.
Frequently asked questions about Certified Home Health Aide
What is the definition of a home health aide? 
Home health care is a great, low-cost alternative to hospital or other institutionalized treatment. Their doctor's treatment plan determines the necessities of the individual. Visits from professional nurses, therapists, social workers, and/or home health aides may be included.
What is the usual help a home health aide gives?
Assist with everyday tasks such as bathing, dressing, eating, grooming, traveling from one location to another, toileting, and cleaning up.
Check your vital signs like blood pressure, breathing, and pulse.
Keep track of a client's physical and emotional health, as well as their amount of exercise and how much they eat, drink, and go to the toilet.
In the event of an accident, a heart attack, or a stroke, respond appropriately.
Who is the target audience for home health aides? 
People of all ages are welcome.
People who can leave the hospital or nursing home but require additional care; people with short-term health needs; people who require assistance to remain at home owing to age or handicap; and people who require instruction and training on how to best care for themselves.
What are the different sorts of professionals who make up the home health aide team? 
Doctors, nurses, home health aides, medical social workers, and therapists make up the team. They arrange care according to the needs of the individual.
Similar Job Descriptions as Home Health Aide