Are you finding it difficult to write a good job description? Are you having trouble explaining what kind of candidate you are looking for? This is why we decided to make this process as easy as possible for you. Our FREE In-Home Caregiver Job Description Template has everything you need, from duties and responsibilities to the skills one needs to become a successful In-Home Caregiver.
With our applicant tracking system, you can use this In Home Caregiver Job Description Template to attract qualified candidates, hire the employees you see fit, and save a lot of time. If you have any other responsibilities and duties you find beneficial, add them to this job description before posting to job posting sites.
What is an In-Home Caregiver?
In-home caregivers are people who assist patients in their homes who are incapable of doing day-to-day activities without help or supervision. Patients who usually need an in-home caregiver are the elderly, the disabled, or suffer from mental disorders. A caregiver usually works full-time but has flexible hours. Their duties include administering medication, assisting with personal care, and providing companionship.
When looking for candidates to fill this position, try and look for compassionate and caring people and avoid candidates who lack initiative and are bad at managing their time.
Related Job Titles for In-Home Caregiver
Companion
Acute Care Nurse Practitioner
Home Health Aide
The Top In Home Caregiver Skills
| | |
| --- | --- |
| | |
| | Patients can feel tired, distressed, or upset. Especially when their health is declining or they are not responding well to medication. Showing compassion, empathy, and care can show your patients you care for their well-being and understand their struggles. You should have a desire to elevate their mood and help them stay positive. |
| | This is an important skill to have as an in-home caregiver. You will be interacting with patients, doctors, and the patient's family to discuss their care and updates to their condition. It is always good to ask your patient what their needs are and ask the doctor what you should pay attention to. Communication is key to being a great caregiver. |
| | In this position, you will sometimes be required to report to a doctor and explain the patient's progress or lack of progress. That's why it's essential to be observant. Throughout the time you will learn what each patient is capable of and what they are not capable of. It is your job to take care of them and make sure they are in good health. |
| | Usually, a caregiver gets instructions from the doctor and it is their duty to follow the doctor's orders and treatment plans. Caregivers are expected to be proactive and positive, making quick and effective decisions. They must show initiative and give patients support and motivation. |
| | Although you will be working in someone's home that does not mean that you will only be a caregiver to one person. This can be a couple or a family. You are mostly your own boss so it is your job to organize your schedule and prioritize your duties. Good time management will help you do things more efficiently. |
In-Home Caregiver Job Description Template (Free)
We are currently looking for a responsible and compassionate in-home caregiver to join our team in providing excellent care to patients. In this position, you will be required to follow a daily care schedule, monitor the patient's health and progress, and administer medication given by the doctor if needed. Your duties will also include transporting patients and providing them with mobility support.
To be a successful caregiver, one should demonstrate great time management skills as well as interpersonal skills. Our ideal candidate is friendly, empathetic, and has a great initiative in making our patients feel comfortable and safe.
In-Home Caregiver Duties & Responsibilities:
Monitoring changes in patients' progress, health, needs, and behavior
Helping patients with personal care such as grooming, bathing, dressing, and so on
Following a treatment plan given by the doctor can also include assisting with administering medication or exercise
Assuring the patient's home is organized to the patient's needs and all safety measures are in place
Providing empathy, compassion, and support to patients when doing necessary tasks
Transporting patients to medical appointments or any other daily tasks
Helping patients with mobility support such as getting in and out of a chair or bed
Creating weekly schedules that will help the patient's progress and treatment
In-Home Caregiver Requirements:
High School Diploma or GED
CPR training
Compassionate and caring
Willingness to work flexible hours and night shifts
A driver's license
Great communication skills
Further education is a plus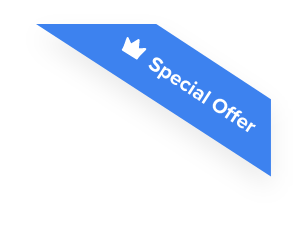 Joshua F.
Redline Electric & Solar

"The best recruiting platform on the market! VIVAHR allowed us to create a dashboard and applicant experience like no other!!"
Get more applicants from the
Best Job Boards
Post for free to 50+ job boards
Unlimited Job Postings
Unlimited Applicants

Sample Interview Questions For In-Home Caregiver
Picking out the right candidates can be difficult. We've created a list of sample interview questions for an In-Home Caregiver to make this process easier for you. If you feel that these are not enough, please check out our ultimate list of interview questions.
Personal 
Why did you want to become an in-home caregiver?
What would you say is your biggest trait?
Is there anything you would like to improve and learn in this position?
Human Resources
What would you say are the most important skills to have as an in-home caregiver?
How would you respond to a patient who is not willing to take their daily medication?
Did you ever disagree with a colleague?
Management
How do you plan out your day?
Are you comfortable with taking care of multiple patients?
Do you like to work with a team or alone?
Technical Skills and Knowledge
Do you know how to perform CPR?
How do you notice a patient is not responding well to medication?
Do you have any experience caring for patients who have had a stroke?
What are the Educational Requirements For an In-Home Caregiver?
To become an in-home caregiver, you must at least have a high school diploma. A bachelor's degree is not required; however, it is a plus. If you want to be a medical in-home caregiver, you must complete a training program and earn a certificate. This certificate requirement can vary state by state. We would also recommend you acquire a CPR certificate as most job descriptions require one for this position.
How Much To Pay an In-Home Caregiver When Hiring
Home Caregivers can earn between $8 and $16 per hour. Their median annual salary is $25,878, meaning $12 per hour. The wages can depend on the employment place, educational history, and prior expertise.
Frequently asked questions about In-Home Caregiver
Can you be a non-medical caregiver? 
In-home caregivers are not necessarily always medical caregivers. Some in-home caregivers are companions and perform tasks such as personal care, medication reminders, dressing, transportation assistance, etc.
How can someone find an in-home caregiver to help out in the home with family members that need medical supervision?
There are many job posting sites you can use to post this job description template. Here is a list of some free job posting sites. The other option is to hire a staffing agency to find and hire someone for you.
How does one become an in-home caregiver?
You can enroll in a caregiver program that is recognized. During this program, you will acquire many different skills such as housekeeping, personal hygiene, medical care, and home safety. If you are a medical caregiver, you must pass an exam and become certified.
Do you need a license to become an in-home caregiver?
This position does not require a license if you are a non-medical caregiver. Medical caregivers must have a license; generally, this varies from state to state.
Similar Job Descriptions as In-Home Caregiver