This Nursing Assistant job description sample may help you write a job advertisement that stands out. To attract competent job applications, keep the framework and structure but add your particular job criteria. By giving you a template, we make the hiring process easier for you. Because the template was created mainly for online job boards and employment sites, you may use it straight away without making any adjustments. By utilizing VIVAHR software, you can make the entire process even more accessible.
A Certified Nursing Assistant, also known as a Certified Nursing Aide, assists medical personnel in providing care to patients suffering from different injuries, diseases, or impairments. They are responsible for helping patients in bathing and maintaining appropriate hygiene, feeding patients or ensuring that they take their medicine, checking their patients' vital signs, and notifying personnel of any changes. To be a good nursing assistant, you must have a strong desire to provide the best possible treatment to all patients. Finally, a successful nursing assistant should ensure that patients' integrity and privacy are respected at all times.
What is a Nursing Assistant?
In our healthcare institution, we're seeking a patient and caring nursing assistant to support patients. Bathing, feeding, and clothing patients are the responsibilities of the nursing assistant. In health-care institutions, nursing assistants perform an essential role. These medical professionals work in several medical settings, including nursing homes, hospices, and hospitals, and are responsible for delivering primary care to patients.
You should stress in the skills part of your nursing assistant job description that your ideal applicant has fundamental nursing skills and a warm, caring demeanor. NAs are frequently in charge of giving meals to patients, assisting patients with basic hygiene, taking vital signs, and recording medical information. Registered nurses, physicians, lab technicians, and other professionals that contribute to patient care engage with Nursing Assistants. Examine the nursing assistant job description below for ideas on what to put in your job ad.
Related Job Titles for Nursing Assistant
Home Health Aide Job
Occupational Health Nurse
Nurse
The Top Nursing Assistant Skills
| | |
| --- | --- |
| Verbal and written communication skills | When reporting and recording a client's well-being, clear and concise written communication is necessary. |
| | Ensure safety, keep a keen eye on their clients and inform even the slightest changes. |
| | Failure to adhere to the agreed procedure in the plan of care puts the client's health and well-being in danger. It increases the risk of responsibility, particularly in an emergency. |
| Time management and organizational skills | Prioritize one's daily tasks, file paperwork and reports promptly while maximizing one's time. |
| | Completing the task requires an empathic attitude and a compassionate bedside approach. |
Nursing Assistant Job Description Template (Free)
We are seeking a skilled, experienced Nursing Assistant to provide personalized care to our residents. You will assist our patients with daily chores such as washing, dressing, eating meals, and going to the bathroom in conjunction with our healthcare staff.
Our team of caring and dedicated professionals will provide you with the best training to care for patients who need your help. You'll work closely with a dynamic medical staff, utilizing empathy and passion as essential qualities to make an impact on both health outcomes and employee satisfaction alike!
We're looking for compassionate people like yourself who are ready to be challenged by our fast-paced environment while also providing excellent service at all times. As part of this rewarding career opportunity, we offer ongoing training to equip our employees' skillset according to their needs–and ours too!
Nursing Assistant Duties & Responsibilities:
Support patients with hygienic tasks such as toileting, bathing, brushing their teeth, and clothing.
Assist patients with meals by feeding them.
Regularly change linen.
Observe vital signs and report troubling symptoms to the RN.
Stock and clean bedpans.
Help patients with movement problems to move around.
Nursing Assistant Requirements:
A valid and current nursing assistant license if applicable in your current state.
Previous experience as a nursing assistant
Nursing Assistant training completed
Patience, Compassion, and empath
Exceptional interpersonal skills.
Ability to work extended shifts.
Strength to lift and transfer patients.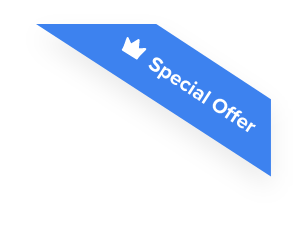 Joshua F.
Redline Electric & Solar

"The best recruiting platform on the market! VIVAHR allowed us to create a dashboard and applicant experience like no other!!"
Get more applicants from the
Best Job Boards
Post for free to 50+ job boards
Unlimited Job Postings
Unlimited Applicants

Sample Interview Questions For Nursing Assistant
Once you gather up all the received applications, you can use these sample interview questions for Nursing Assistant to narrow down your choices and pick the most suitable candidate for the job.
Describe some of the working conditions and circumstances you've worked in as a Nursing Assistant. What did you find the most difficult or rewarding?
How do you handle difficult patients? How do you deal with resistance?
What has been your most stressful experience? How did you cope with it?
Describe an occasion when you were able to comfort an emotional patient. How did you do it?
Explain how you've handled disagreements with other nurses/doctors. How did it turn out?
Tell us about your background.
What caused you to pursue a profession as a nursing assistant?
Tell us about a moment when you had to overcome a challenge. How did you deal with it, and how will it benefit you as a Nursing Assistant?
What are your skills, and how can they benefit you as a Nursing Assistant?
What are some of your flaws?
What do you bring to the table as a Nursing Assistant that sets you apart from the competition?
What would you do if a patient refused to be treated?
In five years, where do you see yourself?
What do you do when you enter a patient's room?
Have you got any queries regarding the job or the company?
What are the Educational Requirements For a Nursing Assistant?
A high school diploma or a GED is required for most nursing assistants. In addition, all nursing assistants must complete a state-approved training program administered by a community college, online school, or medical facility. Finally, they must pass a state exam to become certified. Nursing assistants are known for having a high level of empathy and compassion.
How Much To Pay a Nursing Assistant When Hiring
According to the U.S. Bureau of Labor Statistics, a Nursing Assistant's salary range is between $22,000to $143,000. Salary ranges vary greatly based on the city and several other significant aspects such as education, certifications, extra talents, and the number of years you've worked in your field.
Frequently asked questions about Nursing Assistants
How are nursing assistants affected during COVID-19?
Nursing assistants are likely to take on more responsibility in screening and caring for patients due to the epidemic. Some states have relaxed licensure requirements and offered online modules for NA to master activities that nurses would typically handle to guarantee that healthcare personnel may be deployed as needed.
How long does it take to get a nursing assistant certification online?
Obtaining a nursing assistant certification through online classes will generally take up to 12 weeks. While theoretical lectures will be delivered online, you will still be needed to complete practical training in a clinical environment.
What kinds of skills should a nursing assistant have?
Nursing Assistants should be proficient in technical parts of the work, such as patient care and medical methods like collecting vital signs and reporting on healthcare progress. When caring for patients, CNAs should have strong interpersonal skills such as communication, empathy, and compassion.
Who can employ nursing assistants?
Certified nursing assistants work in various settings, including hospitals, assisted living institutions, and long-term care facilities (CNAs). CNAs can also work in hospices, home health care, and rehabilitation institutions.
Similar Job Descriptions as Nursing Assistant