Building inspectors are an important part of every construction company because they ensure projects are up to code. The inspectors know all the national and local laws and regulations, making them capable of assessing every project's compliance with construction industry standards.
In addition, they are responsible for inspecting and evaluating buildings' structural quality and ensuring compliance with zoning regulations, national building codes, and contract specifications. Therefore, if you want to build structures without facing red tape and project delays, we recommend hiring an experienced and trustworthy building inspector. 
Our Building Inspector Job Description Template is specially designed to help you attract the best candidates for the job. It includes all the duties and responsibilities required from building inspectors and allows you to reach only the most suitable job.
You can share it unchanged on job postings sites or add your company's specific tasks and benefits accordingly. Further on, you have an option to use VIVAHR software for easy candidate management and a successful hiring process. 
Related Job Titles for Building Inspector
Construction Inspector

Construction Superintendent 

Construction Supervisor 

Building Control Surveyors 

Building Control Officers 
Building Inspector Job Description Template (Free)
We are looking for a qualified construction inspector to join our company. The position includes inspection of buildings, bridges, highways, streets, water systems, and other structures. As a building inspector, you will be responsible for a wide range of duties regarding the safety of structures and compliance with laws, regulations, and industry standards. To be suitable for the position, you need to be familiar with engineering fundamentals and safety regulations and have outstanding attention to detail and integrity. If this sounds like you, don't hesitate to contact us and apply for our building inspector role!
Building Inspector Duties & Responsibilities:
Conducting field inspections to assess compliance with industry regulations and standards

Performing tests to ensure materials meet regulations 

Inspecting plumbing, electrical, sewerage, and heating systems for compliance with safety statutes

Reporting violations and issuing stop-work orders when structures and materials don't company with standards

Inspecting structures after natural disasters and other events that could compromise their integrity 

Reviewing plans and documentation and report any issues you find along the way

Maintaining records and documentation of your work achievements
Building Inspector Requirements:
High school diploma or equivalent education required; Bachelor's degree in engineering, architecture, or building inspection technology preferred;

Previous experience in the similar position

Deep knowledge of fall protection, work zone, and construction safety 

Driver's license

Strong organizational and communication skills

Flexible and detail-oriented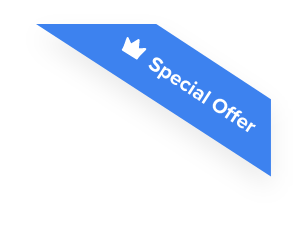 Joshua F.
Redline Electric & Solar

"The best recruiting platform on the market! VIVAHR allowed us to create a dashboard and applicant experience like no other!!"
Get more applicants from the
Best Job Boards
Post for free to 50+ job boards
Unlimited Job Postings
Unlimited Applicants

Sample Interview Questions For Building Inspectors
To help you manage your applicants and pick the perfect one for the position, we composed the following sample interview questions for building inspectors:
What makes you passionate about inspecting buildings?

Can you tell us more about your education and certification?

What experience do you have working as a building inspector?

How do you find irregularities in construction design and measurement?

How do you evaluate the safety and cleanliness of a construction site?

What would you do if clients reject your assessment?

How good are you at reviewing and interpreting plans, blueprints, and site layouts?

Why do you want to work for us as a building inspector?
What are the Educational Requirements For Building Inspectors?
Those who want to become building inspectors need to have a high school diploma at least. However, employers prefer candidates with degrees in engineering, architecture, or building inspection technology. They also favor applicants with one to five years of related experience, although on-the-job training is commonly provided. 
How Much To Pay Building Inspectors When Hiring
Based on the job and the experience, the range will vary quite a bit. According to the Bureau of Labor Statistics, the median income for Building Inspectors in 2019 was $29.19 per hour or $60,710 a year. The job market for Building Inspectors over the next five years looks to grow by 3%. 
Similar Job Descriptions as Building Inspector