If you have an open position for a construction manager in your company, we are here to help you hire the best construction talent for the job. Unfortunately, most employers assume that posting a job opening to relevant hiring websites is all it takes to attract and reach perfect candidates. We beg differently. Those who want their job openings to grab professionals' interest will need to develop a well-crafted template. A good job description template should include all the necessary information about the position, duties, responsibilities, and requirements expected from the candidate. We provided a free template below to help you with the demanding task of writing a great job description. 
Our Construction Manager Job Description Template will help you pick the right candidate to plan, oversee, and complete building projects. No matter if you have residential, commercial, or industrial projects in mind. Experienced and reliable construction managers will help you perform them from start to end. They will also make sure each project is completed on time and with excellent efficiency. That's why it's essential to compose a good template for the position and hire a professional to help you achieve the company's goals.
Related Job Titles for Construction Manager
Construction Manager Job Description Template (Free)
Do you consider yourself an experienced and passion-driven construction manager that always seeks to finish projects through the end? We need you! Our company is looking for a reliable construction manager to handle building projects, organization, and implementation of scheduling and budgeting. The ideal candidate for this position is an enthusiastic and responsible individual who can meet standards, procedures, and objections at all times and ensure efficiency in the workspace. To be successful in this role, you need to handle all building-related tasks with great efficiency and communicate with staff, partners, and supervisors for maximum results. If that sounds like you, we are waiting for your application!
Construction Manager Duties & Responsibilities:
Collaborate with engineers, architects, and contractors to meet objectives and realize projects

Keep track of the progress within each project and regularly visit sites for hands-on experience.

Ensure that the working environment is at proper levels and perform safety inspections on the site

Manage and motivate teams to work efficiently and handle work delay

Ensure all the needed equipment is available on the site and safe for use

Meet budget expectations regarding wages, contractors, materials, and equipment

Meet all the deadlines on a daily and weekly basis

Ensure compliance with health, safety, and other standards and regulations regarding each project
Construction Manager Requirements:
Bachelor's degree in construction management, engineering, architecture, or relevant field

Proven experience in construction management 

Understanding of all parts of construction management processes as well as relevant regulations and standards

Proficient in MS Office and relevant construction tools and programs

High communication skills and ability to resolve conflicts quickly on all levels of staff

Outstanding organizational and leadership skills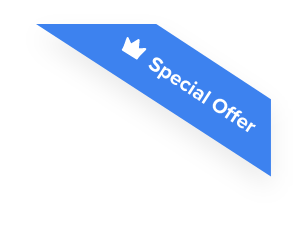 Joshua F.
Redline Electric & Solar

"The best recruiting platform on the market! VIVAHR allowed us to create a dashboard and applicant experience like no other!!"
Get more applicants from the
Best Job Boards
Post for free to 50+ job boards
Unlimited Job Postings
Unlimited Applicants

Sample Interview Questions For Construction Manager
Here are some questions that might help you determine which one of all the applicants is the most suitable for a construction manager role in your company:
What projects have you built in the past?

How do you prioritize tasks? 

Which project management tools are you familiar with?

What steps would you take in planning a construction project from scratch?

How do you perform quality and safety control?

How do you motivate workers to perform tasks accurately and on time within deadlines and budget limitations?

What would you do if a project is falling behind schedule or exceeding the budget?

How would you handle conflicts between team members and potential disagreements with your plans?
What are the Educational Requirements For Construction Managers?
Construction managers typically have a Bachelor's degree in construction-related fields such as building science or civil engineering. Most employers prefer construction management positions to have work experience or at least finished on-the-job training. 
How Much To Pay Construction Managers When Hiring
Based on the job and the experience, the range will vary quite a bit. According to the Bureau of Labor Statistics, the median income for Construction Managers in 2019 was $45.80 per hour or $95,260 a year. Over the next ten years, the construction manager's job market looks to grow by 8%, much faster than average.
Similar Job Descriptions as Construction Manager