Contractors have a responsibility to coordinate building projects and oversee all their aspects. They arrange everything from materials and equipment to workers and services needed for completing a particular project. Contractors also guarantee project completion in an adequate and timely manner. Because their duties differ depending on the project's size and scope, contractors need to be reliable, experienced, and highly qualified to perform the job. 
If you're looking to hire just the employee we described above, use our Contractor Job Description Template. In it, you'll find all the duties and responsibilities for the role, but you can also customize it to reflect your company's culture and specific demands. You can download and post our template on hiring websites for free and use VIVAHR software for easy applicant tracking. 
Related Job Titles for Contractors
General Contractor

Construction Worker

Constructor 

Construction Coordinator

Construction Manager
Contractor Job Description Template (Free)
We are seeking a reliable and highly skilled Contractor to join our construction crew. As a contractor, you'll be responsible for overseeing building projects from beginning to end and handling various other construction duties. In this role, you'll speak with subcontractors on behalf of clients, apply for building permits, manage personnel and other resources, visit worksites, and more. Thus, we need a skilled and hardworking individual with excellent communication and problem-solving skills. If this sounds like you, don't hesitate to apply for the position. We are waiting for you!
Contractor Duties & Responsibilities:
Plan construction projects from beginning to end 

Estimate the cost of materials, labor, machinery, equipment, and predict other expenses to formulate an accurate bid price

Prepare presentations to illustrate a timeline of each particular project.

Work with other contractors and team members to ensure better working performance.

Follow industry laws and regulations.

Ensure the safety of employees and other workers on the job site 

Visit job sites and inspect buildings and other elements to ensure everything is up to code.

Inspect the quality of work and motivate employees to follow deadlines and deliver quality work 

Complete the necessary paperwork regarding building projects, including financial reports 
Contractor Requirements:
High school diploma required; bachelor's degree in construction management preferred

Valid contractor license

Minimum 2 years of experience in the construction field

Hands-on experience with residential construction and renovation projects

Strong business and communication skills

Ability to work under pressure and meet all industry regulations

Experience using project management software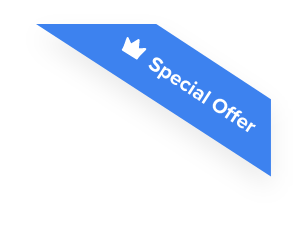 Joshua F.
Redline Electric & Solar

"The best recruiting platform on the market! VIVAHR allowed us to create a dashboard and applicant experience like no other!!"
Get more applicants from the
Best Job Boards
Post for free to 50+ job boards
Unlimited Job Postings
Unlimited Applicants

Sample Interview Questions For Contractors
Here are some sample interview questions for Contractors you can use to manage the applicants and pick the most suitable one for your company:
Can you describe the most successful project you've completed? 

How do you ensure that the sites you work on are secure for you and your colleagues?

How do you stay up to date with construction laws, regulations, and trends?

How familiar are you with reading and interpreting blueprints and electrical drawings?

How do you prioritize the tasks when you have to work on several projects?

What do you do to keep employees motivated and ensure they meet deadlines on time?

What would you do if a customer had a problem with the quality of work? 
What are the Educational Requirements For Contractors?
The minimum educational requirement for Contractors is a high school diploma. However, there's an increase in the need for a bachelor's or associate degree in construction management. Although experience in the industry is still the most crucial requirement, Contractors who want to advance in their careers usually have to achieve a higher level of education. 
How Much To Pay Contractors When Hiring
Based on the job and the experience, the range will vary quite a bit. According to the Bureau of Labor Statistics, the median income for Contractors in 2019 was $45.80 per hour or $95,260 a year. Over the next ten years, the job market for Contractors looks to grow by 8%, which is much faster than average. Compensation and pay can vary based on your local city and state.
Similar Job Descriptions as Contractor