When the time comes for a new employee, the first step toward finding the most suitable one is writing an attractive and engaging job description template. In order to simplify your hiring process, we created this FREE Architect Job Description Template that includes useful information about this job title.
Use it as a guide to distinguish the best candidates and feel free to customize it so that it matches your special requirements.
To make your recruitment process even easier and more enjoyable, check out our VIVAHR Software and discover amazing features that will help you lead your business like a true professional! Let's go!
What is an Architect?
An Architect is a professional responsible for developing plans and designs for constructing buildings, houses, shopping centers, offices, factories, and other establishments.
Aside from ensuring the constructions look aesthetically appealing, Architects also care about their functionality, safety, and suitability for people using them.
Architects work in the office most of the time where they meet with clients, discuss their needs, requirements, and vision, draft plans, estimate the costs and file necessary documentation.
They also visit construction sites to make sure work is done according to the plan.
Related Job Titles for Architect
Landscape Architect
Interior Designer
Urban Planner
The Top Architect Skills
| | |
| --- | --- |
| | |
| | Good Architects will know how to combine the visual appearance of the building with its functionality. They need to understand and apply different design processes to satisfy their clients' needs and vision. They also must be familiar with various architectural movements to create a construction that best fits the given field. |
| | The entire concept of architecture is based on the rules and principles of mathematics, geometry, physics, and algebra. Architects must possess in-depth knowledge and practical use of math principles in order to design and construct safe and functional buildings. |
| | Architects are not the only ones responsible for constructing a building. There are clients, lawyers, constructors, managers, government officials, and tradespeople. Everybody's needs, objectives, and concerns must be liaised and resolved and the Architect is the one who has to communicate and negotiate with everyone smartly, professionally, and effectively. |
| | Mistakes can happen in any business. However, if Architects spot a problem of any kind, it can cause legal, construction, or design issues, or even a delay in the whole project. Architects must have amazing problem-solving skills and the ability to identify the issue on time and resolve it immediately. |
| | Architects are basically artists. Their ability to be innovative, imaginative, and daring to bring new ideas into their work makes them outstanding professionals. Their creative aptitude also helps them stand out among others, make their work memorable, and promote themselves for future projects. |
Architect Job Description Template (Free)
We are looking for an innovative and experienced Architect who is going to handle our construction projects from the beginning to the end. You will meet with clients and determine their needs, requirements, and objectives, prepare and develop drawings, blueprints, and other required documents, and plan, design, and administer building projects for clients. Additionally, you will visit building sites and ensure that work is done according to the plan, within deadlines and budgets.
Your main goal as an Architect is to visualize, design, and produce aesthetically appealing, as well as safe, functional, and practical buildings and establishments. That being said, we are looking for a candidate who is innovative and creative, has an eye for detail, and who is a problem-solver. Communication and mathematic skills are also crucial in this position.
Architect Duties & Responsibilities:
Meet with clients and discuss their needs, objectives, requirements, and vision
Manage projects from development to completion
Research, plan, and design building projects for clients
Prepare drawings, blueprints, and other necessary documentation
Establish and program layouts of projects
Use a computer, as well as the written design and equipment to work on project designs
Help with research and coordination of materials and products for project specification
Conduct research on the feasibility and environmental impact
Determine timelines and budgets
Visit building sites and ensure work is done appropriately and according to plans
Develop and give presentations about the upcoming public building projects
Monitor projects to ensure high quality and proper execution
Select appropriate styles, colors, and materials according to clients' preferences
Adjust plans and make corrections if needed
Architect Requirements:
Bachelor's degree in architecture or related
Strong knowledge of design software programs (AutoCAD, Revit, Newforma, etc)
Knowledge of construction processes and operations
Excellent technical drawing skills in 2D and 3D
An artistic and creative mind
Communication and mathematic skills
Attention to detail and visual awareness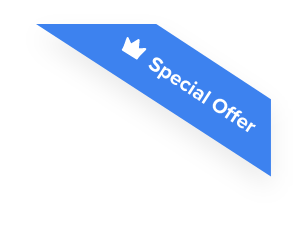 Joshua F.
Redline Electric & Solar

"The best recruiting platform on the market! VIVAHR allowed us to create a dashboard and applicant experience like no other!!"
Get more applicants from the
Best Job Boards
Post for free to 50+ job boards
Unlimited Job Postings
Unlimited Applicants

Sample Interview Questions For Architect
Once you gather up all the received applications, you can use these sample interview questions for Architect. These useful questions can help you narrow down your choices and pick the most suitable candidate for the job.
Personal 
Would you rather live in the big city or in the countryside?
Who do you respect the most in the architectural world?
What does your typical day look like?
Human Resources
Where did you go to college and what was your favorite subject?
Have you ever overlooked the issue that caused the delay of the project? How did that end?
Do you have any questions for us?
Management
How would you describe your architectural style?
How much time do you approximately need to prepare the necessary documentation for the project?
How often would you visit building sites to ensure everything goes well?
Technical Skills and Knowledge
How well are you familiar with various architectural movements and styles?
How do you balance the aesthetic appearance of the building with its safety and functionality?
What is the sign that a project is successfully executed?
What are the Educational Requirements For an Architect?
Architects must earn a Bachelor's degree in architecture from the five-year Bachelor of Architecture program (BArch).
A Master's degree or additional training, such as landscape design, green building design, or urban planning is required depending on the job description and employer's requirements.
Secondly, Architects will have to earn a professional license from the state where they intend to provide their services.
In some states, continuing education and training in the form of seminars, workshops, and conferences is mandatory to maintain the license.
How Much To Pay an Architect When Hiring
The annual salary for Architects usually ranges from $36,500 to $115,000. Their median annual salary is around $82,499. Hourly pay goes from $19 to $55. The median hourly pay for Architects is $40.
Frequently asked questions about Architect
Who do Architects work with?
Architects work directly with clients to discuss and determine their needs and requirements. They also collaborate with engineers, construction managers, lawyers, government officials, etc.
What is the average salary for Architects?
Architects usually earn between $35,000 and $136,500 per year.
What is the main difference between Architects and Engineers?
Architects and Engineers typically work together on the project, but there are some differences between their roles.
Architects are focused on the creative and innovative side of the project and the design of the specific building.
On the other hand, Engineers are responsible for the actual construction of the Architects' design and bringing it to life.
Where do Architects work?
Typically, Architects work in the office where they meet with clients and perform their other duties.
Sometimes they visit building sites to make sure the project is done according to the plan and within timelines and budget.
Architects may also travel to work on building sites in other cities or countries.
Similar Job Descriptions as Architect