Do you want to try something new when it comes to recruiting? We are here to help you out. To help you with this challenging work, we've given you a FREE Superintendent Job Description Template.
Our VIVAHR Software is a fantastic way to speed up the hiring process! You can build a compelling job description and recruit the best applicant using the abilities, responsibilities, and credentials. Metrics are necessary for tracking every firm, no matter how big or little. With automated reporting, businesses can see all of the data that matters in one location.
What is a Superintendent?
Superintendents are often hired by construction businesses to manage projects and oversee the day-to-day operations involved in developing a new facility. They evaluate the resources required to finish a construction project and produce cost estimates to aid in the budgeting process.
Superintendents oversee the general construction workforce, including recruiting experts, assigning duties to team members, and establishing a work schedule. They keep track of all operations on a construction site and keep a site record that indicates what was completed and where the construction crew should continue work the next day.
Related Job Titles for Superintendent
Construction Manager
Construction Project Manager
Construction Worker
The Top Superintendent Skills
| | |
| --- | --- |
| | |
| | Many superintendents utilize their leadership talents to give team members directions. They can use this talent to manage subcontractors and communicate with handymen in order to meet a project's objectives. |
| | A qualified superintendent may need to know how to oversee a building project from beginning to conclusion. Setting goals, monitoring progress, and evaluating contractor performance are all things that a superintendent could do. |
| | Superintendents are capable of adapting to changes without jeopardizing the quality of their job or violating contractual responsibilities. Instead of being aggressive with people they supervise and take a collaborative approach in this position. |
| | Knowing how to use productivity tools like word processing and project management software effectively is essential for a competent superintendent. |
| | A qualified superintendent may need to know how to oversee a building project from beginning to conclusion. Setting goals, monitoring progress, and evaluating contractor performance are all things that a superintendent could do. |
Superintendent Job Description Template (Free)
We are searching for an experienced Superintendent to handle our projects. You'll manage our team and make sure projects are completed on schedule. Your responsibilities as a superintendent will also involve assigning and managing budgets.
Because you'll be collaborating with a variety of individuals, including construction workers, architects, and engineers, this job demands great communication skills. It's critical to understand how to execute quality, health, and safety requirements on-site in order to succeed. We'd want to meet you if you're organized, can perform effectively under pressure, and have prior expertise in this industry.
Superintendent Duties & Responsibilities:
Manage work schedules, project progress, and resource allocation.
Make labor, supply, and material cost estimates, as well as additional project expenditures.
Define the budget and timeframe, and collaborate with clients, project managers, and other construction management.
Work with vendors and suppliers to coordinate the delivery of goods and equipment.
Make worker and subcontractor schedules.
Hire additional subcontractors and assign work.
Keep a daily journal of the job site's activities and report to management as needed.
Make required adjustments to the operation in order to satisfy construction schedules.
Implement cost-effective and efficient management approaches.
Superintendent Requirements:
Expertise with scheduling software, as well as CAE and CAD programs.
Outstanding leadership abilities.
Prior project management experience is required.
Interpersonal skills that are exceptional.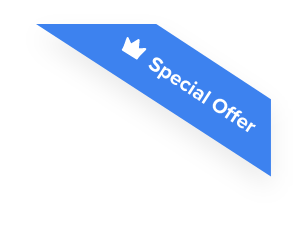 Joshua F.
Redline Electric & Solar

"The best recruiting platform on the market! VIVAHR allowed us to create a dashboard and applicant experience like no other!!"
Get more applicants from the
Best Job Boards
Post for free to 50+ job boards
Unlimited Job Postings
Unlimited Applicants

Sample Interview Questions For Superintendent
Substitute these examples for Superintendent interview questions to keep the hiring process on track and ensure positive results. These questions will aid you in filling out the rest of the application and identifying qualified individuals.
Personal 
What motivates you to take up a new position?
Why do you believe you'd be a good match for this job?
What makes you want to work in our construction company?
Human Resources
How do you transfer authority and ensure that everyone is held accountable?
Can you tell me about your supervisory experiences?
Tell me about your construction management experiences.
Management
How do you handle all of your team's requests? How do you deal with competing priorities?
Have you ever disagreed with your product manager about the sequence in which tasks should be performed, or if any tasks should be completed at all?
What are your opinions on the tradeoffs between scope, quality, and timeliness in terms of scope, quality, and timeliness?
Technical Skills and Knowledge
Could you name licenses that are needed for a construction project?
How do you approach structuring a team?
What do you seek in quality control of a project?
What are the Educational Requirements For a Superintendent?
Candidates with merely a high school education or GED and years of on-the-job training from previous experience and certificates may be eligible for this position. Many applicants have a bachelor's or associate's degree in construction management, architecture, engineering, or a related field.
Professional qualifications, such as Certified Construction Manager or Certified Professional Constructor, may be held by candidates. Training and certification in safety and heavy machinery operations may also be frequent.
How Much To Pay a Superintendent When Hiring
Superintendents usually earn from $26,000 to $108,000 per year, and their median annual salary is around $73,920. The hourly wages range from $13 to $52 and the median hourly pay is $36.

Frequently asked questions about Superintendent
Is it difficult to work as a superintendent?
Becoming a superintendent, like other professions in the building and construction sector, takes dedication and hard work. You can get the appropriate academic credentials, training, and hands-on abilities to accomplish the superintendent's duties. You may, however, become a professional superintendent in a few years if you are dedicated and diligent.
What factors go into selecting a superintendent?
Companies often seek individuals with tertiary education, three years of work experience, and hands-on construction management abilities when hiring for entry-level positions.
A bachelor's degree in construction management, 10-15 years of experience in site-based management or project supervision, and contract administration are usual requirements for senior positions. For senior positions, employers frequently prefer applicants with excellent leadership abilities and professional qualifications.
What are the responsibilities of a superintendent on a daily basis?
Superintendents work long shifts on a construction site on a daily basis. They begin distributing chores to prepare the construction area by clocking in each member of their crew. Superintendents provide direct commands and explain instructions to Construction Workers on their site throughout the day.
They oversee their complete team of Construction Workers' time cards and performance reports, as well as ensure that their team is safely operating heavy machinery in accordance with OSHA rules and responding to any accidents or errors.
Similar Job Descriptions as Superintendent