Are you seeking to hire a Construction Laborer for your construction company? This FREE Construction Laborer job description template can help you attract a skilled and adept Construction Laborer to your company. VIVAHR makes the hiring process one step easier by giving you a template to post to our applicant tracking system. You can add any additional requirements, benefits, and perks you need to comply with your company and your open position.
The role responsibilities of a Constructions Laborer involve performing the physical labor tasks on construction sites. Such as digging trenches, set braces to support the sides of excavations, unloading and loading materials, clean up rubble and hazardous materials, and erect scaffolding. A Construction laborer may need to operate hand and power tools and other construction equipment.
Related Job Titles to Contraction Laborer
Construction Worker
Construction Craft Laborer
General Laborer
The Top Construction Laborer Skills
| | |
| --- | --- |
| | |
| Physical strength and stamina | A proficient construction laborer must execute various and complicated tasks at construction sites that demand great physical activity, including lifting, climbing, bending, digging, and using hand and power tools. |
| Manual ability and coordination | Construction workers must have exceptional hand-eye coordination, hold and construct objects with both hands. Several jobs demand sitting, standing, or lying down, and skilled construction laborers must hold multi-limb coordination. |
| | Excellent math abilities are necessary for calculating measurements and managing accurate adjustments when necessary. It is a huge plus if a construction worker can accurately read and evaluate blueprints and design plans. |
| Building and mechanical knowledge | Construction laborers should be familiar with the tools used on the various construction sites and have a strong understanding of how to use and repair the tools. Constructions sites are never the same, so construction laborers should have substantial knowledge of the tools used at each one. |
| | Extraordinary eyesight is crucial for construction laborers since construction projects require precision and exactness. They must read and interpret blueprints and examine details nearby and from a distance. |
Construction Laborer Job Description Template (Free)
We have an opening for a skilled and dedicated Construction Laborer to join our expanding construction company. As part of this role, you should be physically fit, reliable, and be a hard worker. You will operate and maintain various machinery, regularly loading and unloading heavy materials and following orders from supervisors and other skilled tradespeople. The ideal construction laborer candidate will be physically strong, trustworthy, and have excellent communication skills.
Construction laborer's daily tasks vary each day, and they receive their directions from the site supervisor. Typically, they are the first employees to show up at the construction site and the last to leave.
Construction Laborer Duties & Responsibilities:
Load or unload materials used in construction or extraction
Move construction or extraction materials to locations where they are needed.
Clean or prepare construction sites to eliminate possible hazards
Assist as required in all manual labor aspects of the project as directed by the Crew Leader, Foreman, or Supervisor
Participate in demolition
Dig holes or trenches
Pump concrete, grout, cement, sand, or plaster
Operate pavement breakers; jackhammers; earth tampers; concrete, mortar, and plaster mixers
Assemble and dismantle temporary equipment or structures.
Service machines, including pumps, compressors, generators, tractors, and trailers
Assist crew members in placing underground pipes, conduits, manual labor, shovel work, and operate power tools.
Maintain visual and audible contact with other crewman and all moving or stationary persons/vehicles/objects to ensure safe coordination of movement
Construction Laborer Requirements:
High school diploma, GED, or suitable equivalently
Be at least 18 years of age.
Valid driver's license
Basic knowledge of and ability to hand tools and equipment in a safe manner
Basic knowledge of and ability to operate various types of utility trucks and equipment in a safe manner
Reliable and self-motivated
Ability to lift 50 pounds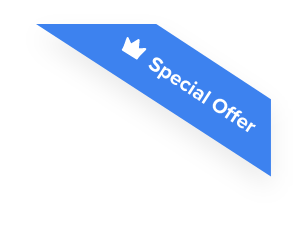 Joshua F.
Redline Electric & Solar

"The best recruiting platform on the market! VIVAHR allowed us to create a dashboard and applicant experience like no other!!"
Get more applicants from the
Best Job Boards
Post for free to 50+ job boards
Unlimited Job Postings
Unlimited Applicants

Sample Interview Questions For Construction Laborer
As soon as you put this job description template on hiring websites, you may have difficulty choosing just one candidate. That's why we created the following set of questions to help you choose a great applicant for the job.
Personal
Why do you want to become a construction laborer?
Are you willing and able to work in all weather conditions?
What were the most challenging construction tasks you've accomplished?
Human Resources
What precautions should you take when performing construction jobs?
What makes you an excellent fit for our company?
How would you manage a rule violation or a worksite accident?
Management
Why is it important to have a site supervisor?
What type of management style do you prefer?
What would your previous supervisor say about your work style?
Technical Skills and Knowledge
What skills or knowledge is vital for a construction laborer to have?
What do you think is the most challenging aspect of construction?
Are you an experienced worker with the knowledge, skills, and licensure needed to operate specialized equipment?
Construction Laborer Experience Requirements
Experience isn't required to become a laborer for the most part. As with any job, having experience can show a legacy of reliability and the ability to apply necessary skills to perform the tasks needed. This is especially true if your work history shows long-term employment, which indicates loyalty. Many laborers get their skills through on-the-job training, and if you have experience, employers will feel comfortable spending less time training you to do the duties required at hand.
What are the Educational Requirements for Construction Laborer?
A high school diploma or GED is the minimum requirement to start an occupation as Construction Laborer. Typically, the position of a construction laborer is not required to have formal training. In most cases, they will receive on-the-job training from the employer.
How Much To Pay Construction Laborer When Hiring
It will vary quite a bit depending on the position and experience you have. According to the Bureau of Labor Statistics, the median salary for Construction Laborer in 2019 was $17.31/hour or $36,000 a year. Over the next ten years, the job market for Construction Laborer is expected to grow at a rate of 11%. Salaries and earnings may vary depending on your local town and state.
Frequently asked questions about Construction Laborers.
What are the daily duties of a Construction Laborer?
There is usually no typical day for construction laborers, but there is a standard structure for each day. When they arrive at the construction site, they receive their assignment from the on-duty Site Supervisor. Working with other laborers throughout the day, they load and unload raw materials off construction vehicles, dig ditches or trenches, fill in pits, or pile earth according to specifications using picks, shovels, pneumatic tillers, or rakes. After work is done for the day, workers help load tools and other equipment back into work trucks and clean up any messes that may have been created.
What qualities make a good Construction Laborer?
Construction Laborers must lift and carry heavy construction materials and utilize heavy equipment and tools to excavate or patch holes, so it's essential they are physically fit. A great construction laborer loves working as part of a team that allows them to get along with their coworkers and help them finish jobs within deadlines.
Similar Job Descriptions as Construction Laborer
If this description for a Construction Laborer isn't what you were looking for, consider these similar positions: