Friday, June 26th, 2020
Are you seeking to hire a Construction Laborer for your construction company? This FREE Laborer job description template can help you attract a skilled and adept Construction Laborer to your company. VIVAHR makes the hiring process one step easier by giving you a template to post to our applicant tracking system. You can add any additional requirements, benefits, and perks you need to comply with your company and your open position.
The role responsibilities of a Constructions Laborer involve performing the physical labor tasks on construction sites. Such as digging trenches, set braces to support the sides of excavations, unloading and loading materials, clean up rubble and hazards materials, and erect scaffolding. A Construction laborer may need to operate hand and power tools and other construction equipment.
Related Job Titles to Contraction Laborer
Construction Worker
Construction Craft Laborer
General Laborer
Construction Laborer Job Description Template (Free)
We have an open position for a talented and dedicated Construction Laborer to join our growing construction company. You will perform a wide range of duties in an outdoor/construction site environment. This position may require the ability to operate various hand and power tools and include loading and unloading tools for the crew, prepping work at the job site, and carrying out utility installation job tasks.
Construction Laborer Duties & Responsibilities:
Load or unload materials used in construction or extraction

Move construction or extraction materials to locations where they are needed.

Clean or prepare construction sites to eliminate possible hazards

Assist as required in all manual labor aspects of the project as directed by the Crew Leader, Foreman, or Supervisor

Participate in demolition

Dig holes or trenches

Pump concrete, grout, cement, sand, or plaster

Operate pavement breakers; jackhammers; earth tampers; concrete, mortar, and plaster mixers

Assemble and dismantle temporary equipment or structures.

Service machines, including pumps, compressors, generators, tractors, and trailers

Assist crew members in placing underground pipes, conduits, manual labor, shovel work, and operate power tools.

Maintain visual and audible contact with other crewman and all moving or stationary persons/vehicles/objects to ensure safe coordination of movement
Construction Laborer Requirements:
High school diploma, GED, or suitable equivalently

Be at least 18 years of age.

Valid driver's license

Basic knowledge of and ability to hand tools and equipment in a safe manner

Basic knowledge of and ability to operate various types of utility trucks and equipment in a safe manner

Reliable and self-motivated

Ability to lift 50 pounds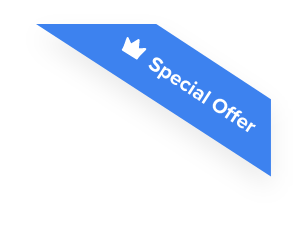 Joshua F.
Redline Electric & Solar

"The best recruiting platform on the market! VIVAHR allowed us to create a dashboard and applicant experience like no other!!"
Get more applicants from the
Best Job Boards
Post for free to 50+ job boards
Unlimited Job Postings
Unlimited Applicants

Sample Interview Questions For Construction Laborer
If you are hiring a Construction Laborer, these questions can help narrow options until you find the right candidate:
Why did you choose to become a construction laborer?

Are you willing and able to work in all weather conditions?

What were the most challenging construction tasks you've accomplished? How did you cope with it?

What precautions should you take when performing construction jobs?

What skills or knowledge is vital for a construction laborer to have?

What do you think is the most challenging aspect of construction?

What makes you a great fit for our company?
What are the Educational Requirements Construction Laborer?
A high school diploma or GED is the minimum requirement to start an occupation as Construction Laborer. Typically, the position of a construction laborer is not required to have formal training. In most cases, they will receive on-the-job training from the employer. 
How Much To Pay Construction Laborer When Hiring
Based on the job and the experience, the range will vary quite a bit. According to the Bureau of Labor Statistics, the median income for Construction Laborer in 2019 was $17.31/hour or $36,000 a year. The job market for Construction Laborer over the next ten years looks to grow by 11%. Compensation and pay can vary based on your local city and state.