Are you looking to hire a Bartender to join your company? Then you are in the right place. This Bartender Job Description Template includes a list of the most critical responsibilities and requirements for this position. It's not easy for everyone to write a good job description that will draw the attention of the applicants you are looking for; that is why we are here to help.
With our applicant tracking system, you can use this Bartender Job Description Template to attract qualified candidates, hire the employees you see fit, and save a lot of time. You can customize this template, add anything you want and post it to job position sites. We love making this process earlier for you.
What is a Bartender?
A bartender is responsible for making and serving alcoholic and non-alcoholic drinks to customers. Bartenders are usually found in a bar or restaurant but can also be found at events that need catering. This position requires attention to detail and the ability to think quickly on one's feet while interacting with customers. The bartender also must have the ability to multitask and handle stressful situations.
Job Description for a Bartender
There's more to writing a job description than telling candidates how much they'll make and their hours. The job description is the first chance to give candidates an accurate idea of the position and the environment they'll be working in. The better the information, the easier it will be to find a new employee who will work well with your existing team. To be successful, you need someone who has experience mixing and serving drinks and understands the need for high-quality customer service. However, your new hire must also know the importance of professionalism and following state and federal regulations. The following template can be used to help ensure your candidates get all the information they need so you can find the best bartender for your organization.
Bartender Job Description Template
Do you enjoy working in a fast-paced, high-volume environment and providing excellent customer service? Are you an experienced bartender with an outgoing personality who likes to create new drinks and innovate existing recipes? Our company seeks an enthusiastic, experienced bartender to provide high-quality beverages to customers and contribute to an exciting, fun-filled atmosphere. Good bartenders will recreate existing drinks, innovate new drinks, provide excellent customer service, and work well in high-volume environments.
Bartender Responsibilities:
Preparing alcoholic or non-alcoholic beverages for customers
Serving responsibilities, such as taking orders, interacting with customers, and taking orders to customers as requested
Checking IDs and ensuring all patrons are the appropriate age
Making recommendations to customers for drinks and snacks to improve their customer experiences
Stocking bar supplies as needed
Assist customers in paying for their drinks or tabs as needed
Assist team with end-of-night clean-up as needed
Bartender Requirements:
At least 21 years of age
At least one year of experience as a bartender or bartender education/certification
Knowledge of commonly mixed cocktail recipes preferred
Effective communication skills
Food/beverage industry experience preferred
Ability to work most nights/weekends, flexible schedule preferred
Key Skills and Proficiencies
Friendly disposition and customer service skills
Ability to prioritize tasks
Ability to work as part of a team as well as independently
Organization and professionalism
Ability to manage unruly customers, including cutting off customers from drinks, if needed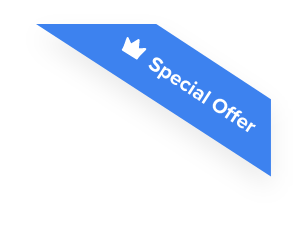 Joshua F.
Redline Electric & Solar

"The best recruiting platform on the market! VIVAHR allowed us to create a dashboard and applicant experience like no other!!"
Get more applicants from the
Best Job Boards
Post for free to 50+ job boards
Unlimited Job Postings
Unlimited Applicants

What does a bartender do?
A bartender mixes and serves drinks to customers and acts as a friendly face for the bar, which can help a customer have a good time. In addition, the bartender's personality contributes to the customers' overall experiences, so the bartender must have excellent customer service and communication skills. However, the bartender must balance friendliness with professionalism so that the bar operates smoothly. As a result, your new hire must have the experience and personality that meets your organization's needs.
Sample Interview Questions a Bartender
What kind of bar/environment did you work in previously? Was it busy/slow? What kinds of customers were there?
Are you comfortable innovating new drink recipes?
Have you ever served someone under 21? If so, what happened?
How do you handle unruly customers?
What do you think you would bring to this bar to make it better?
What is the hardest part of being a bartender? How do you handle this part of the position?
What do you think is the most important skill a bartender has? Why?
Career Outlook of a Bartender
Since bartending is a position in the service industry, there is frequently high turnover. As a result, the career outlook is good for bartending. The Bureau of Labor Statistics expects the position to grow by approximately 2% between 2016 and 2026. While this is slower than average for all occupations, bartenders will accommodate the high food/beverage industry turnover. In addition, competition is high in some establishments, such as fine-dining restaurants, which typically bring candidates with excellent experience and credentials. In 2017, the average wages for bartenders were approximately $10/hour.
Similar Job Descriptions as Bartender