Hiring is a time-consuming process. Customize this template with your company's special touch to increase the exposure of your work posting. Give details about your business and why anyone might want to work for you. Examine the job description thoroughly to ensure you don't make any errors during the recruiting process.
Our tracking system is here to guide you in customizing the prototype, posting it to appropriate job boards, and managing applicants. The template was created with online job boards and job sites in mind, so you may use it straight away without making any adjustments by our VIVAHR software.
A food preparation worker at a restaurant is an employee whose duty is to prepare food for the chef. Cutting, slicing, trimming, and chopping various meals are some of the activities that may be involved. Employees in this position may also be entrusted with assisting the restaurant with inventory management. This may entail rotating meals to maintain freshness, managing delivery, and producing new products. A Food Preparation Worker helps chefs, cooks, and other kitchen staff prepare ingredients for recipes and perform other regular food preparation tasks. Restaurants, hotels, grocery stores, cafeterias, hospitals, colleges, universities, and prisons all employ food preparation staff.
Related Job Titles for Food Preparation Worker
Restaurant Cook
Food preparers
Deli slicers
Food Preparation Worker Job Description Template (Free)
We're searching for a dedicated Food Preparation Worker to help our kitchen team prepare food. Washing, peeling, slicing, trimming, chopping, grating fruits and vegetables, and measuring, weighing, and combining a variety of materials are all responsibilities of the Food Preparation Worker. The Food Preparation Worker will chop, slice, and grind a variety of meats. You'll make sure the components are processed and circulated appropriately. You'll ensure that the ingredients are correctly processed and rotated to maintain freshness and stock levels at all times. You'll collaborate with the culinary staff to guarantee client loyalty and retention.
To be effective in this job, you must follow production rules, use uniform recipes, and keep track of the manufacturing process. Candidates who are enthusiastic, agile, and have stamina would be preferred.
To be successful in this position, you must have a thorough grasp of food safety and sanitation best practices, as well as the capacity to follow those rules without supervision. You should also work fast without sacrificing quality and keep a positive attitude in harsh conditions.
Food Preparation Worker Duties & Responsibilities:
Working well with the culinary staff and according to corporate regulations and procedures regarding food safety.
Preparing workstation with essential ingredients and equipment, and keeping station sanitary and organized throughout the shift.
Preparing ingredients following recipes and guidelines.
Steaming vegetables and other primary cooking responsibilities.
Ensure that ingredients are appropriately marked, date-labeled, covered, stored, and rotated.
Overseeing food levels and restocking items on time.
Keeping utensils and equipment clean and sanitary.
At the end of each shift, establish stock levels and record data on standardized stock sheets.
Removing trash and clearing storage bins.
Food Preparation Worker Requirements:
2+ years of kitchen production experience.
Excellent understanding of food preparation fundamentals.
Ability to follow recipes.
Food allergies and food-borne diseases are well-understood.
Basic mathematical skills.
Proficient knife handling skills.
Excellent communication skills, both written and verbal.
Working shifts, public holidays, and weekends are all options.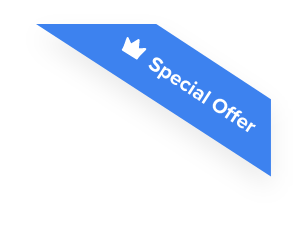 Joshua F.
Redline Electric & Solar

"The best recruiting platform on the market! VIVAHR allowed us to create a dashboard and applicant experience like no other!!"
Get more applicants from the
Best Job Boards
Post for free to 50+ job boards
Unlimited Job Postings
Unlimited Applicants

Sample Interview Questions For Food Preparation Worker
Describe a situation in which you went above and beyond what was required of you. (Pay attention to replies that show the candidate's reliability.)
Provide a butchering and cleaning experience using birds, fish, poultry, and shellfish.
Share a time when you cooked a range of dishes according to a client or supervisory criteria.
Tell us about a time when your meticulous attention to detail and thoroughness benefited your previous employer.
How do you strike a balance between teamwork and individual thinking? Please give an example. (See if the applicant has a cooperative demeanor or is otherwise pleasant to be with.)
Tell us about a time when you kept meticulous dietary records.
Provide an experience in which you tracked food and food storage temperatures.
Share a time when you washed, peeled, and sliced items in preparation for cooking and serving.
Describe your experience with ingredient weighing and measurement.
Share a time when you prepared a variety of salads.
Share a time when you had to deal with an arduous individual and how you dealt with it.
Tell us about a time when you successfully aided kitchen workers.
Give an example of a time when you ran a cash register and dealt with money.
Describe how you cleaned and sanitized your workspace, equipment, utensils, dishes, and silverware.
What are the Educational Requirements For a Food Preparation Worker?
We analyzed our data to figure out what degree of education food preparation professionals typically had. A high school diploma is the most prevalent degree for food preparation jobs. In reality, 34% of food preparation employees have a bachelor's degree. Associate degrees come in second with 14 percent, while bachelor's degrees come in third with 13 percent.
How Much To Pay a Food Preparation Worker When Hiring
Did you know that the average annual wage for a food preparation worker is $17,746? That's an hourly wage of $8.53! The range surrounding that average might range from $14,000 to $21,000, indicating that food preparation workers can make more if they advance beyond entry-level positions. The majority of food preparation employees work in hospitality and retail, but some work in finance, retail, and insurance to supplement their income. These aren't the only areas where you can make more money. Nevada, Washington, and California are the top three states in the United States for paying the highest wages to food preparation workers.
Similar Job Descriptions as Food Preparation Worker