Recruitment is a multi-step process, and we're here to make it easier. Strong organizational abilities are required for the Bar Manager since they are responsible for many various elements of the business, including recruiting, promoting, training, scheduling, and managing. So, here is a FREE Bar Manager Job Description Template to help you compile a suitable job posting.
With VIVAHR software you can send smart, on-brand emails while avoiding spam with VIVAHR. Thanks to our adjustable templates and bulk email tools, you may send as many as you need without worrying. Different companies use different metrics, and those metrics might change based on the function. Using VIVAHR's customizable scorecards, select the criteria that are most relevant to you. Your group can vote, resulting in a comprehensive and very relevant score for the application.
What is a Bar Manager?
By managing the bar's day-to-day operations, bar managers guarantee that it runs properly at all times. It is the job of the Bar Manager to ensure that clients are safe and have a good time.
Bar managers keep track of liquor licenses and make sure that their employees are abiding by local laws and alcohol distribution restrictions. They're frequently in charge of recruiting and training bartenders, as well as creating timetables to guarantee that the bar is staffed adequately during peak hours.
Related Job Titles for Bar Manager
Kitchen Manager
Restaurant Manager
Beverage Manager
The Top Bar Manager Skills
| | |
| --- | --- |
| | |
| | Bartenders must be able to communicate both verbally and in writing. Understanding directives from the general manager, district manager, or corporate staff will be easier if the Bar Manager has good written communication abilities. Bar Managers will need to create working connections with staff, customers, and other management, therefore verbal communication skills are essential. |
| | The Bar Manager's job is to keep the bar from becoming a hotbed of dispute. This necessitates the development of problem-solving abilities that enable the bar manager to successfully manage disputes for the benefit of both the client and the personnel. |
| | Leadership abilities will aid the Bar Manager in managing their bar personnel in a productive and orderly manner. |
| | Strong organizational abilities are required since bar managers are in control of many various elements of the business, including recruiting, promoting, training, scheduling, and supervising. |
Bar Manager Job Description Template (Free)
We're looking for a dedicated, proactive Bar Manager who enjoys working in a fast-paced, dynamic atmosphere. The bar manager's responsibilities include promoting and growing the business, hiring and training waitstaff, and ensuring that customers receive quality beverages, food, and service. You'll also keep track of inventory and resources, organize promotional events, ensure that quality and safety standards are met, keep current licenses and vendor contracts up to date, establish timetables, and define company goals to boost earnings and improve customer happiness.
You should be able to deal with a variety of personalities and defuse stressful situations as well, and you must be vigilant and have the ability to think critically and effectively in order to flourish as a bar manager. You must be a great communicator and problem solver. Apply today and join us!
Bar Manager Duties & Responsibilities:
Maintain the bar's commercial operations, including maintaining a current liquor license, negotiating supplier contracts, taking inventory and restocking supplies, budgeting, and goal-setting.
Training and employee recruitment in order to provide excellent customer service.
Creating effective timetables and rapidly resolving issues to guarantee that the bar is properly staffed during peak hours.
Establishing quality and safety measures.
Maintaining licenses that are up to date and in compliance with current legislation.
Working with a varied group of people, both on the staff and among the customers.
Organizing and participating in promotional activities.
Diffusing uncomfortable situations between patrons or staff members to avoid potential safety or legal concerns, including ejecting rowdy individuals if necessary.
Maintaining an enjoyable and safe environment for customers.
Bar Manager Requirements:
A high school diploma is required.
Experience at a restaurant or in management, as well as a higher level of education, are often preferable.
Knowledge of business management and accounting fundamentals.
Excellent problem-solving, computer, and customer service abilities.
Exceptional communication and interpersonal abilities.
Ability to de-escalate and settle stressful situations.
Willingness to work at peak times, such as evenings, weekends, and holidays.
Delegate jobs effectively and make the most of your resources.
Decisiveness.
The ability to walk, stand, and occasionally handle heavy goods in a fast-paced, demanding setting.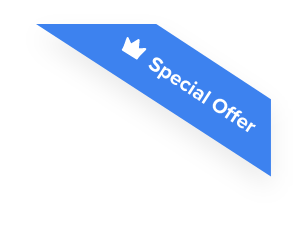 Joshua F.
Redline Electric & Solar

"The best recruiting platform on the market! VIVAHR allowed us to create a dashboard and applicant experience like no other!!"
Get more applicants from the
Best Job Boards
Post for free to 50+ job boards
Unlimited Job Postings
Unlimited Applicants

Sample Interview Questions For Bar Manager
Use these Bar Manager interview questions as a guide once you've gathered all of the applications. These might help you narrow down your top choices and explain your preferred possibilities.
Personal 
What does "great customer service" mean to you?
What words would you use to characterize our brand's image?
What would you aim to accomplish as our manager if we hire you for this position?
Human Resources
How would you encourage barpersons and other employees to give it their all at work?
What are your thoughts about working till 4 a.m.?
Imagine getting a call from a booze seller telling you that they need to raise the wholesale cost of all their liquors by 10%. What will your reaction be? What are your plans?
It's a Monday evening, which is usually a quiet one in the neighborhood. However, there are fifty customers in the pub and only one bartender for reasons unknown to you. What will you do if you find yourself in this situation?
Management
Describe a time when you put your leadership skills to good use at work.
What way are you signing assignments?
When it comes to bar management, what is your style?
Technical Skills and Knowledge
How do you engage consumers in a way that encourages them to return?
A customer returns their drink twice, stating that it was not to their liking and that you should prepare it again. What's your reaction?
How do you handle several drinks and check requests from various customers at the same time while simultaneously filling supplies to finish orders?
What are the Educational Requirements For a Bar Manager?
Working as a Bar Manager typically requires a high school diploma, although some hiring managers may prefer an associate's or bachelor's degree. Sales, business administration, and restaurant management are all relevant sectors.
In place of a degree, some hiring managers may hire a Bar Manager with several years of experience. The majority of bar managers will obtain on-the-job training as they progress from bartender to supervisor to Bar Manager. Many businesses will have their own training program in place and may want to employ a Bar Manager from within.
How Much To Pay a Bar Manager When Hiring
Bar Managers usually earn from $13,500 to $59,000 per year, and their median annual salary is around $41,605. The hourly wages range from $7 to $28, and the median hourly pay is $20.

Frequently asked questions about Bar Manager
To whom does a Bar Manager answer?
The person to whom a Bar Manager reports are frequently determined by the size of the bar and the number of team members. Larger bars with a large number of teams may have numerous Bar Managers, thus a Bar Supervisor to monitor the performance of all the Bar Managers may be required.
Supervisors are frequently in a senior-level position, ensuring that Bar Managers are properly directing their personnel and keeping the bar running efficiently. Smaller bars often have one or two Bar Managers who report to the bar's owner. The owner usually receives performance reports and statistics from the bar manager. They also inform the owner of any high-level staff or operational issues that need to be addressed.
What should you look for in a resume for a Bar Manager?
A great CV for a Bar Manager highlights substantial experience working in a bar or in a leadership position. To maintain a clean and enjoyable ambiance, bar managers should understand how a successful bar operates.
Because they're routinely arranging shifts, ensuring that regulations are followed, and taking stock of all the bar equipment and supplies, they should pay special attention to detail. Bartenders should also emphasize their adaptability and openness to adjust.
Because bars are frequently open late on weeknights and weekends, bartenders should be prepared to work long shifts outside of their regular office hours. They should also be able to deal with new difficulties and issues in a creative manner.
Who does a Bar Manager supervise?
The Bar Manager supervises bartenders, custodians, and nearly any other bar personnel. They'll make timetables, deal with any difficulties that arise among personnel, and hire and train bartenders.
A Bar Manager aids a Bartender in handling any problems with tough clients or in solving any customer complaints to keep customers pleased and the bar functioning smoothly. Bar managers keep an eye on the personnel to make sure they're following the rules.
Bar managers are frequently in charge of hiring new team members and providing them with the training materials they need to be effective bartenders.
What is the distinction between a Shift Manager and a Bar Manager?
A Shift Manager is in charge of a company's operations, which might range from restaurants to retail stores to bars.
They're usually responsible for distributing duties to their staff, keeping track of inventories, and communicating with suppliers to guarantee that things arrive on schedule. Bar Managers have much of the same tasks as Shift Managers, however, they work primarily in bars.
Shift managers operate in a range of organizations and sectors, and their responsibilities may alter based on where they work.
Similar Job Descriptions as Bar Manager