Are you on the hunt for a new member of your team? There's no need to look any further. As you proceed through the recruitment process, VIVAHR has supplied thorough guidelines for you to follow. By using our software, you are making the greatest option for you to learn, grow and develop your knowledge and skills. We've designed a FREE Crew Member Job Description Template that includes all of the necessary details for this position.
Keeping track of your progress and ensuring that you document everything makes the recruitment process run smoothly.
You'll be able to be creative with VIVAHR Software in order to build the most enticing job offers and have a community of your own. Let's go right into this new chapter!
What is a Crew Member?
Restaurants, cafés, and other food businesses typically hire crew members to ensure that customers' orders are delivered on time.
They work together with their coworkers to expedite orders and help customers who have gotten the wrong order.
Their responsibilities include counting the drawer at the end of the day, organizing takeout orders, and delivering food to diners at the appropriate tables.
Related Job Titles for Crew Member
Cashier
Head Cashier
Front Desk Agent
The Top Crew Member Skills
| | |
| --- | --- |
| | |
| Written Communication Skills | To maintain a healthy and safe atmosphere, crew members must follow documented recipes and food preparation instructions, as well as written regulations on security, sanitization, and safety. |
| Verbal Communication Skills | Crew members frequently receive on-the-job training that requires them to follow other employees' and supervisors' guidance and verbal directions. They must be able to communicate effectively with coworkers and clients, as well as listen carefully when others speak to them. |
| | Employees can use these skills to establish friendships and connect with one another. Crew Members communicate daily with other staff, so they need to possess interpersonal skills. |
| | Customer service skills are required for every position in a restaurant. Patience and empathy, as well as an understanding of the restaurant's menu and active listening, are among these talents. |
| | Foodservice employers seek to provide a pleasant working environment for their staff. Crew members should be eager to assist their coworkers in increasing productivity. |
Crew Member Job Description Template (Free) 
To join our thriving firm, we're looking for a nice, dependable, and capable Crew Member. You'll be in charge of assisting the organization in meeting its objectives. Customer service and answering inquiries may be among your responsibilities, as well as drafting and following checklists, interacting with coworkers and management, executing daily activities, and adhering to safety and security standards.
You should be enthusiastic about customer service and love working in a fast-paced atmosphere to succeed in this position. Applicants must be physically active and able to work irregular hours during the week, as well as on weekends and holidays. Apply TODAY!
Crew Member Duties & Responsibilities:
Work with coworkers and management to successfully communicate and collaborate.
Arrive on time for your shift.
Take care of customers' complaints and respond to their questions and concerns.
Do administrative tasks and errands.
Send issues or complaints to the appropriate supervisor or management.
Prioritize key chores and properly manage your time.
Operate the equipment in relation to your position.
Maintain a professional demeanor and an optimistic outlook.
Crew Member Requirements:
Applicable experience and a high school certificate.
It's possible that more training is necessary.
Friendly, dependable, and on time.
Excellent communication abilities.
Physically fit, with the ability to stand for long periods of time.
Flexibility in working hours (day and night shifts).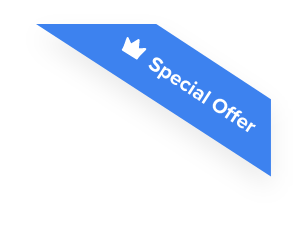 Joshua F.
Redline Electric & Solar

"The best recruiting platform on the market! VIVAHR allowed us to create a dashboard and applicant experience like no other!!"
Get more applicants from the
Best Job Boards
Post for free to 50+ job boards
Unlimited Job Postings
Unlimited Applicants

Sample Interview Questions For Crew Member
The recruitment process moves quickly, and you must ensure that you are on the proper route. You will be able to target your ideal applicant and make no mistakes if you use our guided example interview questions for Crew Member.
Personal 
What do you consider to be good customer service?
What characteristics should an excellent Crew Member possess?
What are your working hours and why do you wish to collaborate with us?
Human Resources
An irate client approaches the register and informs you that their purchase is incorrect. So, what exactly do you do?
Could you tell me about your favorite item on our menu as if you were trying to sell it to me?
When you observe a coworker wasting time with their pals when they should be working, you become concerned. What is your reaction?
Management
Could you perhaps detail a case in which you effectively applied time management skills in a customer-service role?
Describe a moment when you collaborated with a coworker or a team to complete a critical project on time. What methods did you use to organize your workload?
How would you deal with your time management?
Technical Skills and Knowledge
Are you comfortable running cash registers and entering orders into a computer system?
Describe a situation when you addressed a client complaint satisfactorily. What was the end result?
Do you have previous work experience as a Crew Member?
What are the Educational Requirements For a Crew Member?
While most Crew Member jobs have no formal education requirements, most restaurants prefer Crew Members who have a GED or a high school diploma.
Crew members often attend company-sponsored training classes where they learn about the company's food preparation standards and processes from coworkers and superiors.
How Much To Pay a Crew Member When Hiring
Crew Members usually earn from $14,500 to $29,000 per year, and their median annual salary is around $22,263. Their hourly wages range from $7 to $14 and the meridian hourly pay is $11.
Frequently asked questions about Crew Member
What is the difference between a member of a restaurant crew and a member of a cafe crew?
Restaurant and cafe crew members both assist in the daily operations of food outlets, although their daily job requirements may differ owing to their work environments.
Restaurant Crew Members, for example, may be required to handle drive-through queues, receive payment, and deliver clients their meals via service windows because they often work for fast food companies.
Cafe Crew Members, on the other hand, might be required to execute barista tasks, including remembering coffee beverage recipes and utilizing specialized equipment to serve clients lattes, Americanos, and cappuccinos.
Furthermore, Restaurant Crew Members often serve guests from mid-morning until late at night.
Cafe Crew Members, on the other hand, typically begin work early in the morning and finish before the evening.
What are the responsibilities of a Crew Member on a daily basis?
A Crew Member should arrive at least 10-15 minutes before their shift begins on a regular day.
Crew Members get assignments from their supervisors and welcome their teammates when they arrive.
Crew Members inspect the dining area and facilities before beginning service to ensure that they are sanitary for their clients.
Throughout the day, they shift between taking orders at the counter or at the takeout window, assembling meal orders in the kitchen, wrapping food for takeout, and delivering orders to customers in the dining area.
What characteristics distinguish an excellent Crew Member? 
A good Crew Member is someone who excels in providing excellent customer service. This enables them to have enjoyable encounters with customers and ensure their satisfaction.
In order to contribute to their clients' positive experiences at their institution, Crew Members should also have a nice approach.
Crew Members promise to clean all surfaces before and after their shift to make the environment safe and sanitary for clients.
In addition, an excellent Crew Member has worked as a Cashier and a Food Preparer. This enables them to transition between the two professions and cover for absent teammates.
To whom does a Crew Member answer?
Typically, a Crew Member reports to the Restaurant Manager or Supervisor.
These professionals allocate responsibilities to the restaurant staff, answer Crew Member queries, and assist Crew Members in navigating difficult client situations.
They also supply work schedules to the restaurant staff and serve as a point of contact should employees need to call in sick.
Similar Job Descriptions as Crew Member