Your job as an employer is to find and recruit the perfect employee who will satisfy all your needs and requirements. You wonder where and how to start your hiring process? Look no further because this is the place for you! With this customizable, detailed, comprehensive, and FREE Busser Job Description Template you will attract the most suitable candidates for your open position!
In addition, we will make one more recommendation. Check out our VIVAHR Software which will serve as a perfect complement during your recruitment process. By utilizing it, you will be able to post your job opportunities to 50+ job posting sites and easily keep track of your data. Read on and good luck!
What is a Busser?
A Busser, or Food Runner, is a restaurant professional who provides assistance to waiters in restaurants or diners. They are responsible for welcoming customers and cleaning, sanitizing, and setting the tables for them. They generally prepare dining areas by decorating tables with candles, flowers, and napkins, placing silverware and condiments, straightening out tablecloths, and polishing the silverware.
Furthermore, Bussers make sure that the silverware is placed correctly and that the glasses are always full. They refill beverages, serve the food if waiters are too busy, remove dirty utensils, and help customers by making food or drink recommendations.
Related Job Titles for Busser
The Top Busser Skills
| | |
| --- | --- |
| | |
| | Customer service is the number one skill for every great Busser. Bussers need to be friendly, attentive, and pleasant and make their guests feel welcomed. The guests' satisfaction is the main goal for the Busser, and there is no better way to achieve that than by demonstrating amazing customer service skills. |
| | Bussers work with waiters, servers, bartenders, cooks, and other employees. That being said, the team player attitude and the ability to work well with others are major requirements for a Busser. Teamwork and solid communication are necessary elements for success in this job. |
| | Numerous duties that Bussers perform require the ability to work quickly and efficiently. Everything they do, from setting the tables to removing dirty dishes, needs to be done promptly and carefully in order not to disturb the guests, but also in a way that allows the perfect execution of duties and actions. |
| | Detail-oriented Bussers are able to notice even the smallest details on the tables or around the dining area. In that way, they are able to immediately refill the glass of water, remove dirty dishes or stained tablecloths. Attention to detail is important while decorating, folding napkins, and correctly setting the tables. |
| | Communication plays a major role in this position for two reasons. Firstly, Bussers constantly communicate with other employees because they all work as a team. On the other hand, Bussers demonstrate their communication abilities when talking to guests, assisting them with choosing their meals, accepting complaints, etc. |
Busser Job Description Template (Free)
We are looking for a diligent and meticulous Busser to join our restaurant staff. Our new Busser will be responsible for assisting waiters with serving the food and drinks and providing the best possible dining experience for the guests. You will be cleaning, sanitizing, and setting tables before new guests arrive, placing silverware and condiments, and decorating dining areas with candles, napkins, flowers, and tablecloths.
In addition, you will also refill beverages, remove dirty utensils, replace stained tablecloths, and refill salt and pepper shakers. We are searching for a Busser who has exceptional customer service and communication skills, who is detail-oriented, efficient, and a team player. At the end of the day, the guests' satisfaction is all that matters, and if you have the ability to provide a memorable dining experience for them, then you may be the perfect match for us!
Busser Duties & Responsibilities:
Welcome guests and show them to their tables
Prepare dining areas and tables before guests are seated
Clean, sanitize, and set tables for new guests
Place silverware, tableware, and condiments on tables
Decorate tables with flowers, napkins, or candles
Assist waiters with serving food and drinks
Remove dirty utensils and stained tablecloths
Serve water and refill beverages
Fold napkins and polish silverware
Refill salt and pepper shakers
Ensure that silverware is placed correctly and glasses are always full
Maintain a healthy, sanitary, clean, and pleasant environment
Busser Requirements:
High school diploma or GED
Experience working in the restaurant or diner
Food handler certification card/license
Exceptional customer service skills
Attention to detail
Team player
Great communication skills
Strong knowledge of food sanitation and healthy regulations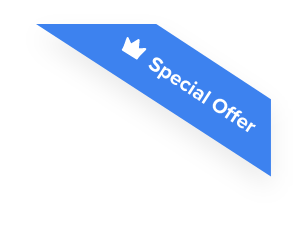 Joshua F.
Redline Electric & Solar

"The best recruiting platform on the market! VIVAHR allowed us to create a dashboard and applicant experience like no other!!"
Get more applicants from the
Best Job Boards
Post for free to 50+ job boards
Unlimited Job Postings
Unlimited Applicants

Sample Interview Questions For Busser
Once you gather up all the received applications, you can use these sample interview questions for Busser. These can help you narrow down your choices and pick the most suitable candidate for the job.
Personal
How would you describe yourself in one line?
Do you see yourself working as a Busser in the next five years?
Could you walk us through your educational background?
Human Resources
How did you find out about an open position at our restaurant?
Do you currently seek any other job opportunities?
In your opinion, what skills should every successful Busser possess?
Management
Can you describe your communication style?
How do you feel about working overtime?
How do you stay calm and focused during busy hours and shifts at the restaurant?
Technical Skills and Knowledge
Do you have any experience working in a professional kitchen?
How do you keep silverware clean and shiny?
Imagine you broke a glass in front of an edgy guest. How do you apologize and clean the mess?
What are the Educational Requirements For a Busser?
Busser does not require any formal education. Although, a high school diploma or GED is desirable. Busser is an entry-level position, therefore it doesn't demand any previous experience.
Many restaurants and diners would provide on-the-job training for inexperienced candidates. This training may involve cleaning and serving procedures, as well as some basic customer service skills.
How Much To Pay a Busser When Hiring
Bussers usually earn between $11,000 and $29,000 per year. Their median annual salary is approximately $21,610. The hourly wages go from $5 and $14. The median hourly pay for a Busser is around $10.
Frequently asked questions about Busser
What makes a Waiter different from Busser?
A Waiter is someone who takes your order in the restaurant and brings you food and beverage, while a Busser sets up and cleans the tables.
What are the working hours of a Busser?
The majority of Bussers have a flexible working schedule. They typically choose whether they want to work part-time or full-time. On the other hand, their working hours may depend on the type of restaurant and part of the day. During busy days, Bussers may work overtime.
Do Bussers work with waiters?
Bussers work and cooperate with waiters, cooks, bartenders, and servers in order to provide a memorable and pleasant experience for the guests.
What is the average annual salary for a Busser?
Bussers usually earn between $11,000 and $60,500 per year.
Similar Job Descriptions as Busser