Are you looking to hire an Accounts Payable Specialist to join your company? Then you are in the right place. This Accounts Payable Specialist Job Description Template includes the most important duties and responsibilities for this position. It's not easy for everyone to write a good job description that will draw the attention of applicants you are looking for; that is why we are here to help.
With our applicant tracking system, you can use this Accounts Payable Specialist Job Description Template to attract qualified candidates, hire the employees you see fit, and save a lot of time. You can also customize this template, add anything you want and post it to job position sites. We love making this process earlier for you.
Accounts Payable Specialists are in charge of managing all the expenses of businesses, organizations, and companies. Their duties include analyzing expense reports and invoices as well as resolving charge expenses and accounting discrepancies.
Related Job Titles for Accounts Payable Specialist 
Administrative Assistant
Staff Accountant
Accounting Clerk
The Top Accounts Payable Specialist Skills
| | |
| --- | --- |
| | |
| | Computer spreadsheets and bookkeeping software are required skills for bookkeeping, accounting, and auditing clerks. |
| | Accurate financial records are the responsibility of bookkeeping, accounting, and auditing clerks. They must pay close attention to detail in order to avoid making mistakes and to spot mistakes committed by others. |
| | The financial documentation of a company is in the hands of bookkeeping, accounting, and auditing clerks, who must utilize it appropriately and keep it secret. It is critical that they preserve accurate records and avoid abusing an organization's finances. |
| | A person should have good math skills, as this job requires daily work with numbers. Some arithmetic skills are also desirable. |
| | These computer abilities involve a combination of typing and understanding operating systems and applications. Accounts payable experts require excellent computer skills because part of their job is typing and utilizing applications like Microsoft Office and QuickBooks to execute tasks. |
Accounts Payable Specialist Job Description Template (Free)
We are detail-oriented and have great organizational skills to join our team as an accounts payable specialist. Your duties will include processing payments, performing account reconciliations, and processing payments.
In order to be a successful account payable specialist, you should have great knowledge of best practices in accounting, preferably some previous experience in the field, and proficiency in accounting and business management software. Our ideal candidate holds a bachelor's diploma in accounting or a similar field of study and has great time management skills and accounting expertise.
Accounts Payable Specialist Duties & Responsibilities:
Paying vendors, resolving purchase orders, payment discrepancies, and verifying vendor accounts
Reconciling, receiving, processing, verifying invoices
Verifying entries by comparing system reports to balances
Preparing financial reports and performing recordkeeping
Being up-to-date with regulatory requirements and good practices in accounting
Monitoring salary advancements, overtime payments, and payroll expense claims
Issuing stop payments and purchase order amendments
Collaborating with different departments to interpret, gather, and analyze relevant financial data
Controlling cash spending and charging expenses to accounts
Accounts Payable Specialist Requirements:
Bachelor's degree or associate's degree in accounting, economics, finance, or related field
Previous experience as an accounts payable specialist
Proficiency in accounting and business management software (Zoho Books and NetSuite)
High-level knowledge of accounts payable principles, industry policies, and regulations, and accounting standards
Great attention to detail
Excellent communication skills
Good time management skills and organizational skills
Experience in account reconciliation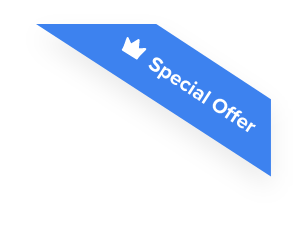 Joshua F.
Redline Electric & Solar

"The best recruiting platform on the market! VIVAHR allowed us to create a dashboard and applicant experience like no other!!"
Get more applicants from the
Best Job Boards
Post for free to 50+ job boards
Unlimited Job Postings
Unlimited Applicants

Sample Interview Questions For Accounts Payable Specialist 
Once you collect all the received applications, you can use these sample interview questions for Accounts Payable Specialist. These can help you pick your choices and find the most proper candidate for the job.
Personal 
Why did you want to become an account payable specialist?
Where do you see yourself in five years?
Why did you leave your previous job?
Human Resources
How would you describe being a team player?
What would you do if you saw someone being mistreated in the office?
Management
Do you have any strategies for staying organized and keeping accounts on track?
Do you have any specific booking software you like to work on or have worked on in the past?
What would you do if a vendor said they did not receive their check, but you've sent it in the mail?
Technical Skills and Knowledge
Are you familiar with MS Office and other software programs needed for this position?
How do you look for mistakes?
How do you organize your files?
What are the Educational Requirements For An Accounts Payable Specialist?
To become an accounts payable specialist, you must have a high school diploma or GED. In some cases, employers require you to have a bachelor's degree in accounting or a similar area of study. Any relevant coursework is also a plus, such as accounting principles, spreadsheets, computerized accounting, and economics.
How Much To Pay a Accounts Payable Specialist When Hiring
Accounts Payable Specialists can earn between $ 13.01 and $ 30.72 per hour. Their median annual salary is $ 42,410, meaning $ 20.39 per hour. These salaries depend on the place of employment, educational background, and previous experience.
Frequently asked questions about Accounts Payable Specialist 
Can an accounts payable specialist work from home?
An account payable specialist could work from home; however, this depends on how the company operates and its policy.
What hours account payable specialists usually work?
They usually work normal hours, meaning full-time, 5 days a week. If you work as a freelancer, you might be able to choose your hours and adjust as you please.
Is there any difference between a payroll administrator and an accounts payable specialist?
A payroll administrator takes care of payroll checks and taxes. In contrast, an accounts payable specialist is in charge of monitoring invoices and spreadsheets, making sure everything is in order.
Who do accounts payable specialists work with?
Accounts payable specialists usually work with different accountants; they can also work with payroll administrators, tax accountants, etc.
Similar Job Descriptions as Accounts Payable Specialist