Looking for a Phlebotomist? Look no further, as we have created a Phlebotomist Job Description Template that you can use to efficiently and effectively attract suitable applicants. Our applicant tracking system will assist you in customizing the prototype, posting it to appropriate job boards, and managing applicants.
Get your hiring process back on track with the VIVAHR software. This cutting-edge template for online work boards and jobs sites is designed to effortlessly match you up with a qualified candidate, removing any need for headaches or confusion in this time-consuming process.
What is a Phlebotomist?
A phlebotomist is responsible for drawing blood from patients. This involves inserting needles into veins and collecting the sample in tubes or vials sealed with specialized caps to preserve it during transport.
They work in laboratories, hospitals, and private practices to provide this vital service essential for diagnosing or treating many illnesses such as anemia and leukemia. Often phlebotomy technicians have duties that include tracking patient flows to anticipate how much staffing will be needed on any given day; inventorying supplies like syringes, needles, and vials. They also clean equipment before sterilizing it with safety rags soaked in alcohol wipes or chemical sanitizers, disposing of hazardous waste materials by following regulations set forth by OSHA (Occupational Safety & Health Administration) standards.
Related Job Titles for Phlebotomist
Medical Assistant
Science Technician
Medical Technologist Technologist
The Top Phlebotomist Skills
| | |
| --- | --- |
| | |
| | To explain the procedures as clearly as possible. A phlebotomist must have good communication skills. Some patients might be scared, nervous, or unsure, which is why a phlebotomist should calm them and make them feel like they are in good hands by communicating clearly. |
| | Most hospitals require the phlebotomist to be in charge of putting in data and entering patient details. This is why it would be good to have some previous experience in data analysis and entry. |
| | Because phlebotomists work with their hands and sometimes have many patients to handle, having good motor skills is a plus to perform the task of drawing blood well. |
| Attention to detail and being Precise | Being precise when drawing blood is very important. It makes the patient feel less pain and makes it a more straightforward process. Sometimes you might not find the vein, so it is essential to be patient and gentle during this process. |
| Empathy and Understanding | As a phlebotomist, you should be empathetic, and some patients tend to be very nervous or scared; your job is to make them feel comfortable and take that fear away from them. Each patient should be treated with the same care. |
Phlebotomist Job Description Template (Free)
We are looking for someone comfortable with being responsible for drawing blood samples from all kinds of patients. This job also requires you to collect data and coordinate with the laboratory. Our ideal candidate is someone who is confident but compassionate and understands the importance of making patients feel comfortable, someone who is excellent at communicating and efficient. We are accepting candidates with a high school diploma or GED with proven experience in phlebotomy.
You'll be responsible for drawing blood samples from a variety of patients with different needs. You also need to collect data and coordinate with the laboratory on all levels, including scheduling appointments, ensuring quality compliance is met in labs before sending off specimens for testing.
You'll get hands-on experience collecting vital health information while encountering new challenges every day that will help you grow as both an individual and professional!
Phlebotomist Duties & Responsibilities
Drawing blood from patients
Patient identification
Finding the best methods for drawing blood from a patient
Transporting samples to the lb
Comfortable with working with a large number of patients
Keeping the phlebotomy chart well organized at all times
Practicing infection control
Being friendly and approachable
Phlebotomist Requirements
High school or GED
Experience in phlebotomy
Understanding patient identification methods
Patience and attention to detail
Excellent communication skills
Proficiency in data management
Certification is a plus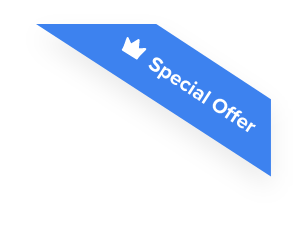 Joshua F.
Redline Electric & Solar

"The best recruiting platform on the market! VIVAHR allowed us to create a dashboard and applicant experience like no other!!"
Get more applicants from the
Best Job Boards
Post for free to 50+ job boards
Unlimited Job Postings
Unlimited Applicants

Sample Interview Questions For Phlebotomist
Personal
Why did you want to become a phlebotomist
Where do you see yourself in five years?
What would you say are your strengths and weaknesses?
Human Resources
How would you handle a distressed patient?
What would you do if you saw a colleague not treating a patient according to the hospital's policies?
Management
What do you do when you can't find the patient's vein?
Tell me about your previous experiences drawing blood?
Technical Skills and Knowledge
Do you have experience drawing blood from patients?
Are you well at collecting data and being attentive to detail?
What are the Educational Requirements For a Phlebotomist?
To become a phlebotomist, you must have a high school diploma or GED; however, a certification is a big plus. These programs are available at community colleges.
How Much To Pay a Phlebotomist When Hiring?
A phlebotomist's salary can vary based on place of employment. Phlebotomists earn roughly between $20k and $53k a year, which means hourly between $9,62 and $25,48.
Frequently asked questions about Phlebotomist
How long does it take someone to become a phlebotomist?
Although you can become a phlebotomist right out of high school to stand out, it is probably best to complete a certificate program that takes less than a year.
What does the work environment look like?
Since a phlebotomist works at the hospital or in clinical laboratories and nursing homes, it can be sometimes hectic if there is a lot of work. They often spend most time handling needles, compiling patient data, and working closely with laboratories. Sometimes they even travel to patient homes or care centers to collect blood.
What kind of certificates are there for phlebotomists?
It is great to earn a certificate if you want to stand out when applying for this position. Different organizations offer these certificates, including:
National Phlebotomy Association
American Society for Clinical Pathology (ASCP)
American Medical Technologists (AMT)
National Healthcareer Association (NHA)
The National Center for Competency Testing (NCCT)
Similar Job Descriptions as Phlebotomist