Do you want to create an attractive job description? Does trying to find possible candidates for your company seem like a difficult task? We've got you covered with our FREE SEO Analyst Job Description Template that has everything you need, from duties and responsibilities to the skills one needs to be a successful SEO Analyst.
Try using our SEO Analyst Job Description Template and combine it with VIVAHR software for best results. You can customize this template and create it to your liking in order to create an eye-catching job description for your company which you can then add to job posting sites.
What is an SEO Analyst?
SEO Analysts are people who help companies, brands and businesses improve their online presence. They monitor tracking, conduct keyword research and optimize websites and social media pages all while ensuring the brand awareness.
When interviewing candidates make sure and find someone who is passionate and loves keeping up with trends. Avoid candidates who are not communicative and lack domain knowledge.
Related Job Titles for SEO Analyst
SEO Manager
SEO Specialist
Web Analyst
The Top SEO Analyst Skills
| | |
| --- | --- |
| | |
| | This might seem like an obvious skill to have as an SEO analyst. But you must understand the importance of it and master the skills. Data analysis means taking a question and turning it into a data question, after which you need to analyze data and extract the answer for that question. Another form of doing data analysis is expiration. Find trends and relationships in the data that have value and can help you with generating new ideas and potential strategies. Look out for patterns and blips as well as opportunities for increasing growth. |
| | Probability and statistics are very important when being an SEO Analyst. They help guide your analysis and exploration. Understanding statistics helps you avoid common errors and logical fallacies. The amount of knowledge needed depends on the amount of data you are working with. Some companies only rely on statistics so this is a crucial skill to have. |
| | Humans are people who are visual, this is why you need to know how to present your analysis. This can be done through charts and statistics, but sometimes it is good to make it fun and colorful in order to engage your colleagues or clients. Visualizations are also an important part of data exploration, sometimes there are things that can only be seen visually and don't necessarily have to be explained through numbers. |
| Writing and Communication Skills | String communication skills include everything from speaking and writing to listening and explaining. Excelling in this area will help you succeed. Being easily understood will help you communicate better with your colleagues and team and will help you advance in your career. Sometimes you must convince your colleagues to act on your findings and will have to explain difficult topics to non-technical teammates. Make sure you always get your point across and everyone understands you. |
| | Domain knowledge varies a lot based on the industry you are working in. You may need to adapt quickly and learn on your feet when entering a new industry. You are analyzing data and you need to understand how those systems work. This is done by having an understanding of the domain. If you are focused on working in one industry, perhaps it's best to get as much understanding as possible, this can help you specialize in the field. |
SEO Analyst Job Description Template (Free)
We are currently searching for an SEO analyst who is passionate and experienced to join our ever-growing marketing team. In this position, you will be required to optimize pages for tablet, desktop, and mobile use, as well as to conduct keyword research and generate new keyword ideas. You will also be expected to update outdated content and oversee content creation. Identifying new marketing ideas should be easy for you when analyzing data in order to increase further website traffic.
To be successful as an SEO analyst, you should demonstrate a great knowledge of SEO tools such as Google Analytics and Google Adwords Keyword. Our ideal candidate is someone who holds a bachelor's degree, has excellent communication skills, and is willing to consistently improve their knowledge.
SEO Analyst Duties & Responsibilities:
Stay up to date with trends and new SEO tools and strategies
Generate new content ideas and share them with the team
Analyze social media pages and websites and make recommendations for improvements
Optimize pages for tablet and mobile use as well as desktop
Monitor and manage paid research campaigns
Create link-building strategies
Update content that is outdated
Oversee content and offer creations
Generate content and share them with the team
SEO Analyst Requirements:
Bachelor's in marketing, advertising, or a similar area of study
JavaScript or HTML
Previous work experience is a plus
Proficiency with Google Analytics.
Great communication skills (both verbal and written)
Ability to work under pressure and follow specifications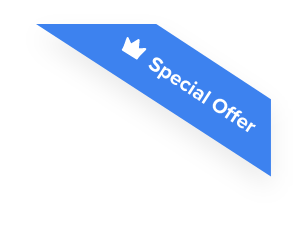 Joshua F.
Redline Electric & Solar

"The best recruiting platform on the market! VIVAHR allowed us to create a dashboard and applicant experience like no other!!"
Get more applicants from the
Best Job Boards
Post for free to 50+ job boards
Unlimited Job Postings
Unlimited Applicants

Sample Interview Questions For SEO Analyst
Once you gather all the received applications, you can use these sample interview questions for an SEO Manager. Keep in mind that the candidates who give you the best answers should probably move on to the next stage of the hiring process. With these questions, you will easily identify potential candidates. Here are some extra questions from hiring experts you should also keep in mind.
Personal 
Why did you want to become an SEO Analyst?
What skills are crucial for an SEO Analyst to have in your opinion?
Where do you see yourself in five years?
Human Resources
How would you react to a colleague not being treated fairly?
What is good teamwork, describe a good work environment?
How would you resolve an issue with a client?
Management
Tell me about some of your favorite SEO Tools?
What would you check first if you saw your ranking drop?
Tell me about an effective SEO strategy?
Technical Skills and Knowledge
How do you make sure you stay on top of developments?
How do you conduct keyword research?
What is the most successful campaign you've done?
What are the Educational Requirements For an SEO Analyst?
In order to become an SEO Analyst, you must acquire a bachelor's degree, this is not mandatory, however, it is advised. It's important to have a good sense of marketing and computer science. Perhaps you can earn a certificate that will help you understand the job better or you can start without any knowledge and learn on the way. Relevant work experience is beneficial but not required.
How Much To Pay an SEO Analyst When Hiring
The salary of an SEO Analyst varies based on the previous job experience and education as well as the location (state/city) of the office or company they are employed in. SEO analysts often earn from $24,500 to $100,000 per year, and their median yearly salary is around $59,871. The hourly wages range from $12 to $48, with the median hourly pay of $29.
Frequently asked questions about SEO Analyst
In what industries do SEO analysts work?
SEO analysts are needed in many industries. Especially in the marketing industry, if you need to promote a brand or make sure your blog ranks well and is read you will most likely hire someone who is an SEO. They usually work for marketing companies, however, they can work as freelancers.
What is the job outlook for an SEO Analyst?
SEO marketing is growing more and more each year. So this position has an excellent job outlook. You can use these skills for building a business, working in marketing, even technology. This can be a valuable asset.
What kind of training and certifications does a person need to become an SEO Analyst?
When someone asks how you learned SEO you should be able to explain this through relevant experience and knowledge. This can be done by having on-the-job training or finishing relevant college courses, even training via conferences.
What tools do SEO analysts use?
There are many tools an SEO analyst can use, such as Google Search Console or Moz Pro, Google Adwords keyword planner, and Live Keyword Analysis. Find one that you work with best and always stay up to date with new tools.
Similar Job Descriptions as SEO Analyst