We know how difficult it must be to write a job description that is attention-grabbing. It can be time-consuming and challenging. But don't worry, we've got you covered with our FREE SEO Executive Job Template. Our job template includes everything you need from duties and responsibilities to the educational requirements. You will be hiring a successful SEO Executive in no time.
No need to worry, this job template is customizable and you can combine it with our VIVAHR software to get the best results and find just the right candidate. Finally, you'll have an eye-catching job listing you can add to job posting sites in no time.
What is an SEO Executive?
SEO Executives are people who are in charge of overseeing the optimization of a client's website and content. An SEO Executive is responsible for increasing web traffic, updating and improving site structure, as well as, reporting and measuring SEO performance.
When interviewing SEO executives, the most suitable candidate should be communicative and have excellent leadership skills. Avoid candidates who are not experienced and have little to no coding knowledge.
Related Job Titles for SEO Executive
SEO Manager
SEO Specialist
Web Analyst
The Top SEO Executive Skills
| | |
| --- | --- |
| | |
| | An excellent SEO Executive knows how to lead and motivate a team. Sometimes an employee can feel discouraged or lack confidence and knowledge. It is your job to make sure they know they can do their job right. Another important factor when it comes to leadership is communication. You will be interacting with clients, employees, and other departments on a daily basis. Keep in mind to always have a friendly and insightful demeanor. |
| | Project management means coordinating and managing resources. Being an SEO doesn't mean that you are only handling keyword research or building links, it also means meeting deadlines, creating strategic plans, and coordinating a team of experienced professionals. Planning your work is crucial to being a successful SEO Executive, this will help you meet your goals and objectives. |
| | An SEO Executive should be comfortable with making decisions fast and on the go. SEO is not a constant process, it evolves and changes quickly. Google changes the way it examines websites every once in a while which can affect your overall ranking and perhaps even your SEO Strategy. Do your best to stay up to date with developments in the field and make sure to make confident and adequate decisions. A skill like this comes from experience and great knowledge of Google's process. |
| | To be a good SEO Executive you must understand the importance of content marketing. Content marketing affects the overall strategy of a campaign. Sure, you don't produce content yourself but you can easily give directions and look into how to optimize a client's content strategy in order to improve the SEO rating. For example, if you update a client's blog or website you can easily increase the odds of ranking. Content is a crucial element in SEO. |
| | SEO Executives should know that not every strategic plan is the same and that websites and clients' goals can vary. There are different factors that impact a website's SEO ranking. Updates and improvements can be done by conducting competitor research and finding out what needs improvement. This will help you out-optimize your competitors. Critical thinking means you are able to examine a campaign and identify what is not going well and what are some of your strong points and loose ends. Bringing a critical mind to the table can help you better your optimization and create fast solutions. |
SEO Executive Job Description Template (Free)
We are currently looking for a driven and experienced SEO executive to join our company. As an SEO executive, you will be responsible for overseeing the team, working closely with the marketing team to ensure the success of a campaign. Your duties include measuring SEO and ROI, as well as, conducting performance reports and leading optimization of content.
To be a successful SEO executive you need to demonstrate excellent leadership skills and strong analytical skills. Our ideal candidate is someone who holds a bachelor's degree and has previous experience in the SEO field.
SEO Executive Duties & Responsibilities:
Creating and updating high-quality SEO content
Conducting analysis of the campaign
Assisting in creating blog content
Conducting performance reports by using Google Analytics
Coming up with keywords and leading optimization of content
Stay up-to-date on SEM developments
Organizing the SEO team and guiding them to successful campaigns
Motivating employees by setting an example and making sure they meet deadlines
SEO Executive Requirements:
Bachelor's degree in marketing, communications, or a similar area of study
In-depth knowledge and experience in SEO
Proficiency in Google Analytics
Excellent communication skills
Great leadership skills
Thorough understanding of URL optimization and web design
Experience in coding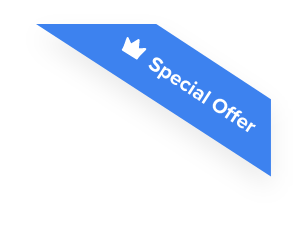 Joshua F.
Redline Electric & Solar

"The best recruiting platform on the market! VIVAHR allowed us to create a dashboard and applicant experience like no other!!"
Get more applicants from the
Best Job Boards
Post for free to 50+ job boards
Unlimited Job Postings
Unlimited Applicants

Sample Interview Questions For SEO Executive
Once you gather all the received applications, you can use these sample interview questions for SEO Executives. Look for candidates who fit your company's ethos and people who would fit in with the employees who already work in the salon.
Personal 
Why did you want to become an SEO Executive?
Tell me about some of your previous work?
Where do you see yourself in five years?
Human Resources
How do you appoint tasks to the employees in your team?
How do you resolve issues with your clients?
If you see someone mistreating an employee, how would you react?
Management
Have you any experience in managing content marketing?
How do you keep the team motivated and on the right track?
How do you keep a campaign organized? Are you familiar with project management?
Technical Skills and Knowledge
How would you explain what SEO is to a client?
Are you familiar with URL optimization?
What has been your most successful SEO campaign?
What are some of your favorite SEO Tools?
What are the Educational Requirements For an SEO Executive?
In order to become an SEO Executive. you don't necessarily need any formal education. This is a profession that can be self-taught. However, for this executive position, it is strongly advised that you hold a bachelor's degree, even a master's degree in marketing, business, or even IT. It can take some time to become an executive SEO. You must also be experienced and have excellent leadership skills.
How Much To Pay an SEO Executive When Hiring
The salary of an SEO Executive varies based on the previous job experience and education as well as the location (state/city) of the office or company they are employed in.
SEO Executives usually earn from $22,000 to $109,500 per year, and their median yearly salary is around $69,958. The hourly wages range from $11 to $53, and the median hourly pay is $34.
Frequently asked questions about SEO Executive
In what industries do SEO executives work?
SEO Executives work in many different industries. However, they work in marketing mostly, SEO Executives work for content marketing companies. Some SEO executives can also open their own firms and work as freelancers and consultants.
What tools do SEO executives use?
SEO executives use a lot of different tools, some of them include Moz Pro, Google Search Console, SEOQuake, Live Keyword Analysis, and SEO Spider.
What kind of training and certifications do I need to become an SEO executive?
An important factor when being an SEO executive is staying up-to-date and continuing your education. You should always be open to earning new certificates. For the executive position, you should have years of experience and relevant college courses. This is a position where you learn a lot about things on the job.
What is the job outlook for SEO executives?
SEO's are predicted to have an excellent job outlook. This is a growing industry, if you don't find a job in the SEO department right away you can start off by working in marketing, technology, or business.
Similar Job Descriptions as SEO Executive