Are you looking to hire a Real Estate Broker to join your company? Then you are in the right place. This Real Estate Broker Job Description Template includes a list of the most important responsibilities and requirements for this position. It's not easy for everyone to write a good job description that will draw the attention of applicants you are looking for; that is why we are here to help.
With our applicant tracking system, you can use this Real Estate Broker Job Description Template to attract qualified candidates, hire the employees you see fit, and save a lot of time. You can also customize this template, add anything you want and post it to job position sites. We love making this process earlier for you.
What is a Real Estate Broker?
Real estate brokers usually own their own firm and have a valid real estate broker license. They also hire agents that work for them and supervise the team. Real estate brokers work with clients by helping them with property transactions and selling and buying homes. They also advise clients and agents on issues such as market outlook, mortgages, and price.
Related Job Titles for Real Estate Broker
Realtor
Real Estate Agent
Real Estate Manager
The Top Real Estate Broker Skills
| | |
| --- | --- |
| | |
| | This position requires a lot of negotiating. You will be the middleman between the seller and the client. Making sure your client knows what a good deal is your priority and knowing when to pull out of a deal is crucial in order to keep your relationship with the seller good and keeping your losses at a minimum. |
| | When it comes to being a real estate agent you should always be open to expanding your client base and finding new properties to sell. This position is all about customer service and communication. You should be able to identify and meet each customer's needs. You need to be an expert in reading body language and understanding how to read between the lines. Talking to clients is just one part of the job, you should also be aware that good networking can take you far. |
| | Things may be slow in the beginning, but working with integrity can go a long way. Having open communication with clients shows them you have their best interest in mind, but you should always go a step further. Building a good reputation can help your career in the long run. You should provide great service for each client and gain good testimonials. |
| | As an owner of a real estate company, you will be required to look over all the agents and their sales performance. Having good leadership skills will keep your company in check and will help with maintaining a good team and authority. |
| | Figuring out problems and overcoming difficulties is a great skill to have, especially when it comes to closing a deal. This can be a stressful period and calls for a lot of negotiating and problem-solving. Coming with a client who has unrealistic expectations can also be a challenge one should know how to handle. |
Real Estate Broker Job Description Template (Free)
We are looking for someone who is a talented and qualified real estate broker to join our team. In this position, you will be required to carry out various duties. We expect you to establish a strong relationship with clients and expand our client base within the industry. Your duties will include helping clients sell, buy or rent their properties, as well as negotiate prices and deals between clients and sellers.
In order to be a successful real estate broker, you should have a passion for architecture, great leadership, and negotiation skills. You must have a valid driver's license and a valid real estate license, and the ability to be up-to-date with the real estate market.
Real Estate Broker Duties & Responsibilities:
Monitoring and educating agents.
Verifying licenses of all real estate agents.
Managing and generating listings for sale.
Able to cooperate with agents, external stakeholders, home inspectors, and lawyers involved in real estate sales.
Acquiring new clients through networking and building good relationships.
Partnering with clients to help them buy, sell or rent their homes and properties.
Negotiating prices between buyers and sellers to close the deal and facilitate contractual agreements that hold the best interest of both parties.
Providing information and advice to clients in regards to prices, mortgages, and the current market.
Ensuring all transactions are following all the rules and state regulations.
Promoting client's properties through ads, networking, and other forms of marketing.
Real Estate Broker Requirements:
Real estate broker's license.
Valid driver's license.
Solid negotiation skills.
Strong verbal and written communication skills.
Deep architectural knowledge.
Ability to work independently.
Great leadership skills.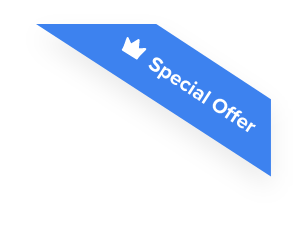 Joshua F.
Redline Electric & Solar

"The best recruiting platform on the market! VIVAHR allowed us to create a dashboard and applicant experience like no other!!"
Get more applicants from the
Best Job Boards
Post for free to 50+ job boards
Unlimited Job Postings
Unlimited Applicants

Sample Interview Questions For Real Estate Broker
Once you gather all the received applications, you can use these sample interview questions for Real Estate Brokers. These questions can help you narrow down your candidates and pick just the right person for the position.
Personal 
Why did you want to become a real estate broker?
What is your five-year plan?
How do you create your client base?
Do you have a favorite selling experience?
Human Resources
Did you ever have a hard time with a tenant? How did you handle it?
How important is integrity in your area of work?
Have you ever had a problem with an investor or an owner?
Management
How do you advise clients on the current market changes?
What are some of the resources buyers should be using?
How do you manage multiple homes, clients, and agents?
Technical Skills and Knowledge
Do you use social media to sell properties?
What are the most important qualities of being a real estate broker?
What are some of the questions you ask your clients to make sure you meet their needs?
What are the Educational Requirements For a Real Estate Broker?
Each state has its own requirements. You should start by researching those requirements. Firstly you must complete a pre-licensing course, after which you can take the licensing exam. Each pre-licensing course and exam varies depending on the state you are taking it in. The course can take anywhere from 63-180 courses; however, the test in each state consists of two multiple-choice parts but has different percentage requirements for passing the exam. Once you complete the exam, you have to submit your application to your regulatory real estate organization.
How Much To Pay a Real Estate Broker When Hiring
Real Estate Brokers can earn between $26.24 and $88.67 per hour. Their median annual salary is $110,600, meaning $53.26 per hour. These salaries depend on the place of employment, educational background, and previous experience.
Frequently asked questions about Real Estate Broker
For what jobs are you eligible with a real estate license?
You could apply for leasing agent, real estate broker, commercial/residential sales, property manager/showing assistant. Your knowledge of real estate will be beneficial to any of these career options.
What is the difference between someone who is a real estate broker and a real estate agent?
A real estate agent is someone who holds a real estate license but does not have the license to open their own real estate agency. Real estate brokers employ real estate agents to work in their real estate companies.
How much do top real estate brokers make?
Real Estate brokers can make quite a lot of money if they are successful. Some top real estate brokers can make millions of dollars annually.
Do they check your credit score when becoming a real estate broker?
There is no credit check when you are becoming a real estate agent.
What is the work schedule like for real estate brokers?
They usually work 5 days a week, and their hours differ depending on what they have that day. They sometimes work outside the normal working hours, even on weekends.
Similar Job Descriptions as Real Estate Broker