Writing an attractive job description can be a difficult task. Finding suitable candidates and not knowing what to prioritize in a job description is frustrating and time-consuming. Don't worry we've got you covered with this FREE Public Relations Director Job Description Template. This job template includes everything from duties and responsibilities to interview questions to help you pick just the right candidate.
Try using our Public Relations Director Job Description Template and combine it with VIVAHR software for best results. You can create a customized template that fits all your needs and requirements, making a wonderful and effective job description which you can then post to job posting sites.
What is a Public Relations Director?
Public relations directors are people who are in charge of creating and maintaining a public image of a client, brand, or company. They organize press conferences, handle social media and negotiate advertising opportunities. Public relations directors also use analytics to ensure success and establish strong relationships with clients.
When interviewing public relations directors, make sure and keep an eye out for those who have great organizational skills and excellent leadership skills. Be wary of candidates who lack knowledge in the field and do not seem confident to take on this big role.
Related Job Titles for Public Relations Director
Social Media Manager
Marketing Assistant
Media Manager
The Top Public Relations Director Skills
| | |
| --- | --- |
| | |
| | Communication is key to being a good public relations director. Y9ou will not only be communicating within your team but with clients and you will also be representing those clients, sometimes even speaking out or giving statements in their name. Make sure you are always eloquent and prepared. Communication is the most important skill to being a good public relations director. |
| | Being a director in any field of work requires knowing how to lead a team to success and maintaining a good balance in the workplace. You are responsible for overseeing many departments and positions and you have to make sure people stay motivated and enthusiastic. A good leader is also a great planner, making sure everybody meets their deadline and knows how they are contributing to the overall project. |
| | A public relations director should be skillful and creative in some situations, especially when facing a PR disaster. Creativity can help you evade certain situations for your clients and sometimes even solve the problem altogether. Keep an open mind to ideas and make sure you always find the best approach for something. |
| Prioritizing and Planning Skills | This can be an unpredictable job sometimes, things can change within minutes, a problem can arise or good news can come out of nowhere. This is why you have to be well organized and know how to prioritize. Being good at project management and time management is always a plus, it will help you work efficiently. |
| | Public relations is all about public presentation. Being a good presenter will create a good image for the brand, the company, or the client. Practice makes perfect so make sure that when you have a press conference you know exactly what to say and how to present it. The tone of your voice, your looks, and what you have to say are all important when presenting. |
Public Relations Director Job Description Template (Free)
We are currently looking for a creative and experienced public relations director to lead our team and strategize and create campaigns that create a good public image for our clients. In this position, you will be expected to meet with our clients, present your ideas and strategies to them and make sure they are satisfied with the plans and outcomes. You will also be responsible for leading the team and coordinating different departments, making sure everybody meets their deadlines. A public relations director is responsible for establishing and maintaining relationships with clients and communicating effectively with the social media department and other marketing departments.
To be a successful public relations director, you must demonstrate excellent leadership skills, great knowledge in the field, and previous work experience. Our ideal candidate is eloquent, remains calm in stressful situations, and can lead a team easily.
Public Relations Director Duties & Responsibilities:
Meet with clients to establish their needs and goals
Communicate with different departments to plan contempt
Work with the social media team, marketing team, and PR team to set strategies and plans
Establish relationships with clients and maintain them
Negotiate advertising opportunities with different media outlets
Stay on top of industry trends and innovations
Motivate the team and make sure everyone meets their deadlines
Present the strategy and plan to clients and advise them
Take in feedback from clients and report results to them
Prioritize tasks and plan them effectively with good time management and project management skills
Public Relations Director Requirements:
Bachelor's degree in public relations, advertising. marketing or similar field
A Master's degree is a plus
Excellent communication skills (both verbal and written)
Great strategic skills for planning campaigns
Superb knowledge of social media platforms
Leadership skills
In-depth knowledge of industry trends and innovations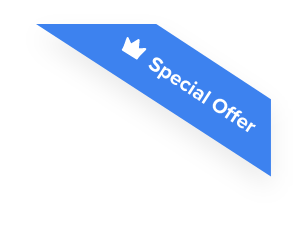 Joshua F.
Redline Electric & Solar

"The best recruiting platform on the market! VIVAHR allowed us to create a dashboard and applicant experience like no other!!"
Get more applicants from the
Best Job Boards
Post for free to 50+ job boards
Unlimited Job Postings
Unlimited Applicants

Sample Interview Questions For Public Relations Director
Once you gather all the received applications, you can use these sample interview questions for a Public Relations Director. You should be able to narrow down your candidates based on the answers they give during the interview. This will help you pick just the right candidate.
Personal 
Why did you want to become a public relations director?
Where do you see yourself in 5 years?
What are the most important skills a public relations director should have?
Human Resources
How do you resolve a problem with an unsatisfied client?
Have you ever had someone in the team get into an argument? How did you resolve it?
How do you stay motivated and relevant?
Management
Tell me about one of your biggest PR challenges? Why was it a challenge and how did you handle it?
How do you coordinate the team and motivate them?
How do you prioritize your projects and tasks?
Technical Skills and Knowledge
Could you describe to me the difference between public relations and marketing?
How do you attract new clients? What methods do you use?
Tell me about a time you revamped a company's image?
What are the Educational Requirements For a Public Relations Director?
To become a public relations director one must acquire a bachelor's degree in public relations, marketing, advertising, or a similar area of study. Some employers even ask for a master's degree. This is a position that requires a lot of previous work experience and knowledge, so in order to be considered, you have to be experienced.
How Much To Pay a Public Relations DirectorWhen Hiring
The salary of a public relations director varies based on the previous job experience and education as well as the location (state/city) of the office or company they are employed in. A public relations director usually earns from $114,188 to $187,871 per year, and the median annual salary is $148,579. The hourly wages go from $55 to $90, and the median hourly wage is $71.
Frequently asked questions about Public Relations Director
What is the work environment like for a public relations director?
A public relations director can work as a freelancer, creating their own terms and working hours, however public relations directors have to be aware that the work hours can vary based on the tasks and it does not necessarily have to be a 9 to 5 job. Someone who works for a company usually works in an office and with a team that is on the same floor. This job can be stressful but it is also full of creativity.
What is the job outlook like for public relations directors?
According to the U.S Bureau of Labour Statistics, the job outlook for this position will grow from 2018-2028. So keep an eye out for openings.
What is the difference between a marketing manager and a public relations director?
A marketing manager mainly works on campaigns and is not in the public eye, whereas a public relations director can give out statements in a client's name and create press conferences regarding any matter. Marketing is more behind the scenes, whereas public relations is all about representation.
Similar Job Descriptions as Public Relations Director