Hiring for a job is often an extensive and time-consuming process. Customize this FREE Project Coordinator Job Description Template with your company's special touch to extend the exposure of your work post.
Shed light on why someone would want to come work for you, as well as what kind of person they should be looking for.
Make sure not to make any mistakes when interviewing potential employees by checking over their resumes carefully beforehand!
Examine the job description thoroughly to make sure you do not make any errors during the recruiting process.
What is a Project Coordinator?
Project coordinators are the unsung heroes of every project. Project coordinators aid project managers and teams in coordinating resources, equipment, meetings, and knowledge. They also plan projects to make sure that they're finished on time and within budget.
They work under a team to manage various tasks and make sure projects stay on track with time constraints, budgeting requirements, etc.
Essentially, they're accountable for organizational responsibilities, including completing minor task sections within larger ones or managing logistics that go beyond their specific section (e.g., making sure everyone is in the correct place at the right time).
Of course, project coordination isn't as glamorous as, say, marketing, but no company would be able to complete any significant projects without them!
Our applicant tracking system is here to guide you in customizing the prototype, posting it to appropriate job boards, and managing applicants.
The template was created with online jobs sites in mind so that no time needs to be wasted on changing software settings when you're ready for work right away!
We know how hard it can be to find a steady paycheck while looking through hundreds of postings each day.
Our ATS has been designed specifically for this purpose – we have easy templates just waiting for customization or tweaking before being posted out into the world wide web where they are certainly not only catch an employer's eye but also get responded to by potential candidates who may fit all their requirements perfectly.
Related Job Titles for Project Coordinator
Project Assistant
Project Support Officer
Project Planner
The Top Project Coordinator Skills
| | |
| --- | --- |
| | |
| | Project Coordinators must have the ability to change their actions, course, or approach to doing things to suit a new situation or a new phase of a project. |
| | Project Coordinators must determine whether the ideas, arguments, and findings of the current project represent the entire design and are open to discovering new ways to approach the project or find answers. |
| | Without wasting time, Project Coordinators should be able to complete their tasks swiftly and with complete precision. |
| | Being detail-oriented is essential to producing high-quality performance while maintaining high accuracy and thoroughness when accomplishing responsibilities. |
| | Project Coordinators can handle multiple tasks at once by focusing on one responsibility while managing others. |
Project Coordinator Job Description Template (Free)
Our growing firm requires a Project Coordinator to help our project managers with ongoing projects. Keeping track of project plans, schedules, work hours, budgets, and expenditures, organizing and participating in stakeholder meetings, and ensuring project deadlines are met are all responsibilities of this position. You will need to be proficient in Microsoft Office and have exceptional verbal, written, and presentation skills to succeed as a project coordinator. Candidates must have at least three years of experience and a Bachelor's degree, preferably in management or business administration.
Are you an experienced Project Coordinator searching for a replacement challenge and the chance to advance your skills and career while functioning on exciting projects in an exceedingly excellent work environment? If you're an energetic self-starter, fast thinker, and focused multitasker, you've come to the right place. We're growing fast and need ambitious folks like you to help manage our humble team and fill our open roles. If you can keep us organized and help us grow, let's talk about what we can do together!
Project Coordinator Duties & Responsibilities:
Maintaining and keeping track of project plans, schedules, work hours, budgets, and expenses.
Organizing, attending, and participating in stakeholder meetings.
Preparing necessary presentation materials for meetings.
Ensuring project deadlines are met.
Determining project changes.
Providing administrative support as required
Assisting with project tasks as needed.
Creating project management strategies.
Assuring that projects follow frameworks and that all documentation is preserved to this point for every project.
Assess project risks and issues and, where appropriate, offer solutions.
Ascertain that stakeholder perspectives are managed in the direction of the best solution.
Where appropriate, chair and facilitate meetings and distribute minutes to all project participants.
Project Coordinator Requirements:
To work in this role, applicants should have a Bachelor of Business Administration (BBA) or related field of study.
A minimum of three years of experience in a related field.
Excellent communication, writing, and presentation skills.
Effectively work independently and as part of a team effectively.
Experience with a variety of computer tasks.
Expert in all applications of Microsoft Office
File management, transcription, and other related skills are required.
Ability to figure on tight deadlines.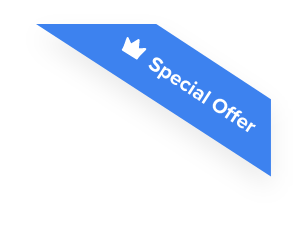 Joshua F.
Redline Electric & Solar

"The best recruiting platform on the market! VIVAHR allowed us to create a dashboard and applicant experience like no other!!"
Get more applicants from the
Best Job Boards
Post for free to 50+ job boards
Unlimited Job Postings
Unlimited Applicants

Sample Interview Questions For Project Coordinator
Once you gather up all the received applications, you can use these sample interview questions for the Project Coordinator to narrow down your choices and pick the most suitable candidate for the job.
Personal
Why do some projects fail? What can you do to ensure success?
Describe the most challenging and rewarding experiences you've had as a project coordinator.
What skills does one possess that qualify you as a project coordinator?
Human Resources
How do you handle conflicts between project teams?
Project coordinators must keep the team on schedule, sometimes within a very tight time frame. How did you explain the importance of receiving all deliverables and meeting upcoming deadlines at your previous job?
How will working as a project coordinator help you advance in your career?
Management
How do you handle aggressive or difficult managers/clients?
Two of your team members do not get along, and it's starting to affect productivity. What do you do to rectify the situation and ensure the project's completion by a specific date?
Technical Skills and Knowledge
How do you get project teams to adhere to budgets and timelines, and other standards? How do you track this information?
As a project coordinator, what steps did you and your team take to manage frequent project changes?
What are the Educational Requirements For a Project Coordinator?
You must first complete high school or obtain a GED certificate before working as a project coordinator. Then, almost certainly, you'll have a degree in a very field relevant to the industry you wish to figure in.
For a minimum of some years, most project coordinators work as part of a team; they'll have to advance to management to gain the talents and knowledge.
How Much To Pay a Project Coordinator When Hiring
A Project Coordinator is in charge of coordinating tasks, timelines, and resources to meet the goals set forth by their employer.
A wide range of responsibilities can be given, including managing travel arrangements for a large project team or pitching ideas at an internal meeting with senior management.
The U.S. Bureau of Labor Statistics states that salaries are between $40K-$135k per year depending on experience level.
Similar Job Descriptions as Project Coordinator