Finding the perfect employee for your business is not an easy task. You want only the top candidates who fulfill your requirements and standards as an employer. But the question is, how to discover and recruit the ideal candidate? We are here to guide you in your recruitment process by offering you this FREE Mortgage Processor Job Description Template. This template is the impeccable resource for all the information that you need to know about this job title.
You can simply customize and adjust this template according to your special needs and requirements and attract only the best applicants. Finalize your hiring process by utilizing our VIVAHR Software!
What is a Mortgage Processor?
A Mortgage Processor, or a Loan Processor, is a person who administers loan applications for the purchase of the real estate. Mortgage Processors are responsible for reviewing clients' applications and assisting them in choosing the most suitable mortgage option. They interview loan applicants and evaluate their financial information, such as salary, employment status, debts, and expenses. Based on the collected information, they approve or reject loans.
Furthermore, Mortgage Processors verify the accuracy of applicant data and references, correct mistakes if necessary, investigate issues and inconsistencies, and manage the overall documentation.
Related Job Titles for Mortgage Processor
Mortgage Loan Officer
Mortgage Closer
Mortgage Underwriter
The Top Mortgage Processor Skills
| | |
| --- | --- |
| | |
| | Written and verbal communication skills are crucial for a successful Mortgage Processor. They communicate various details, payment plans, and loan structures to clients and they are required to be accurate, efficient, and precise in a variety of conversations. |
| | Mortgage Processors collect a huge quantity of data and usually handle more than one loan application at the same time. Therefore, Mortgage Processors need to have amazing organization skills in order to keep every detail and data in order. |
| | Attention to detail is another essential skill for Mortgage Processors and it refers to their ability to quickly spot and detect any mistake, error, miscalculation, or inconvenience in the loan or applicant documentation. Great attention to detail is a skill that makes a difference between a good and average Mortgage Processor. |
| | Mortgage Processors use their proper negotiation skills to gain and keep clients. Loans and information may change quickly, and Mortgage Processors need to convince and ensure borrowers that the loan is still a good idea and fulfill their satisfactory level. |
| | Financial records and information could be a very broad and difficult topic. As a Mortgage Processor, you should have great research skills in order to investigate and learn about any detail that you are not familiar with, and therefore complete your task thoroughly. |
Mortgage Processor Job Description Template (Free) 
We are looking for an experienced Mortgage Processor to join and complement our mortgage team. You will administer loan applications for the purchase of the real estate, prepare and gather all the necessary documentation needed for the loan. Your other responsibilities will include interviewing loan applicants and assisting them in choosing the best mortgage option, evaluating applicant financial information, and verifying the accuracy of data and references.
Based on the compiled documentation, you will approve or reject loans and prepare, manage, and submit completed loan documentation. Our optimal candidate for the position of Mortgage Processor should have outstanding communication and negotiation skills, along with the ability to make a trusting relationship with the clients. Moreover, amazing analytical, research, organization, and attention to detail are skills that we value and expect from our new colleagues.
Mortgage Processor Duties & Responsibilities:
Administer loan applications for the purchase of a real estate
Meet and interview loan applicants
Review loan applications and documentation
Evaluate applicant financial information (salary, employment status, debts, expenses)
Verify the accuracy and completeness of applicant data and references
Approve or reject loans
Assist applicants with choosing the best mortgage option
Correct any possible document mistakes and investigate issues and inconsistencies
Act as a connection between borrowers, loan officers, real estate agents, etc.
Manage, prepare, and submit complete loan documentation
Mortgage Processor Requirements:
Bachelor's degree in finance, administration, accounting, or similar field
Previous working experience as a Mortgage Processor or related positions
Knowledge of legislature and law regulations
Excellent communication and negotiation skills
Organization skills
Analytical and research skills
Attention to detail and problem-solving skills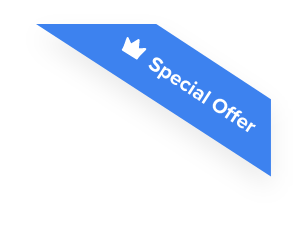 Joshua F.
Redline Electric & Solar

"The best recruiting platform on the market! VIVAHR allowed us to create a dashboard and applicant experience like no other!!"
Get more applicants from the
Best Job Boards
Post for free to 50+ job boards
Unlimited Job Postings
Unlimited Applicants

Sample Interview Questions For Mortgage Processor
Once you gather up all the received applications, you can use these sample interview questions for Mortgage Processor. These questions could help you narrow down your choices and pick the most suitable candidate for the job.
Personal 
Why did you decide to become a Mortgage Processor?
What are your 3 biggest personality traits?
Where do you see yourself 5 years from now?
Human Resources
How would your previous boss describe you in 3 words?
How did you find out about an open position in this company?
How well do you think your education prepared you for this role?
Management
What mortgage types did you handle in your previous positions?
What are your core values when it comes to being a Mortgage Processor?
Have you ever faced any difficulties with a client? Tell us about that situation.
Technical Skills and Knowledge
What is the minimum credit amount needed for approval for a home mortgage loan?
How do you calculate important applicant information, such as income and debts?
What would you do if you discovered a fraud?
What are the Educational Requirements For a Mortgage Processor?
Mortgage Processors are required to obtain a Bachelor's degree in finance, economics, administration, or related field in order to pursue this type of career. There are licenses and certifications available for those who would like to expand their knowledge, experience, and skills. Mortgage Processors who work with complex loan structures, such as commercial loans, are required to have at least 2 years of experience in this field.
How Much To Pay a Mortgage Processor When Hiring
Mortgage Processors normally earn between $22,500 and $61,500 annually. Their median annual salary is around $45,888. Hourly wages for Mortgage Processors go from $11 to $30. The median hourly pay is $22.
Frequently asked questions about Mortgage Processor
Where do Mortgage Processors work?
Mortgage Processors usually work in mortgage companies, credit unions, mortgage lenders, or banks.
What is the difference between a Mortgage Processor and a Mortgage Underwriter?
A Mortgage Processor is responsible for assisting the applicant and gathering the necessary documentation, while a Mortgage Underwriter decides whether the applicant will be able to make essential monthly payments and decides if the applicant gets the loan or not.
What is the average annual salary for a Mortgage Processor?
The average annual salary for a Mortgage Processor is between $22,500 and $72,000.
What are the necessary qualifications for a Mortgage Processor?
A Mortgage Processor is required to have a Bachelor's degree in economics, finance, administration, or related field. Regarding the skills, a Mortgage Processor should be an excellent communicator with strong negotiation, organization, and problem-solving skills.
Similar Job Descriptions as Mortgage Processor