Writing a job description can take up a lot of time. There is much research to be done, and a lot of creative writing involved. We understand that this task can be time-consuming and that is why we have created a FREE Personal Trainer Job Template catered to your needs. You can post this job description in no time, it includes everything from duties and responsibilities to the interview questions you can ask once you've selected your potential employees.
With our VIVAHR software, you can combine this Personal Trainer Job Template and customize it to your liking. Maybe we missed a crucial requirement for your company, no problem you can add it right away. Creating a captivating job description has never been this easy. You will be adding it to job posting sites in no time.
What is a Personal Trainer?
Personal trainers are people who guide and motivate clients to train towards their fitness plan and a healthier lifestyle. They create workout and nutrition plans for clients who want to lose weight, increase core strength, improve their cardio or develop muscle.
When interviewing candidates for this position keep an eye out for personal trainers who are confident, knowledgeable, and communicative. Avoid trainers who lack empathy and don't have long relationships with clients.
Related Job Titles for Personal Trainer
Athletic Trainer
Fitness Director
PE Teacher
The Top Personal Trainer Skills
| | |
| --- | --- |
| | |
| | Everyone's journey in fitness is different. Some clients need more time to see improvements, some are already in training, it is normal for everyone to have a different pace. A personal trainer should have a good understanding of this factor and know what being patient is the key to success. They are expected to motivate and explain the process of a client's muscles responding. Some clients can be more challenging than others, some might only be there for health reasons, some might enjoy working out, it is a personal trainer's job to help clients overcome any issues and create a judgment-free environment. |
| | Being able to communicate is crucial to being an excellent and successful personal trainer. All the knowledge is meaningless if a trainer can't explain how an exercise works or give feedback to the client. Being a good communicator is the key to expanding a client base and getting the results the client wants. Some important components to having good communication are energy, adaptability, and commitment. Attending the right certificate program can help a trainer go a long way. |
| Organized and Accountable | Being well organized and accountable are two great traits for a personal trainer to have. Scheduling can be difficult at times, knowing how to make up a weekly schedule that meets everyone's goals can be challenging, but a good trainer will find this task easy. A trainer is also responsible for the client during a fitness session, they must make sure that there are no injuries, that the client is comfortable, and will not be harmed or pull a muscle. This is why recording and tracking a client's progress is helpful. Keeping a booklet or using an organizational tool is a big plus. |
| | Personal trainers should be able to empathize and go out of their way to help their clients reach their goals. Having good people skills means knowing your clients well, understanding their goals, and assessing their fitness level. If a trainer does not have good personal skills a training session can feel like a chore or it won't be motivating for the client. An outgoing personality and a friendly demeanor will attract more clients. |
| | There is always room to learn something new. Personal trainers are always open to enriching themselves, earning new certificates, learning more about nutrition, and embracing formal education. This will help clients succeed. Understanding the human body and learning new ways of creating a strong foundation and helping a client reach a goal is just as important as all the other skills and tasks. |
Personal Trainer Job Description Template (Free)
We are currently seeking an experienced and enthusiastic personal trainer who is willing to inspire, motivate and guide our clients towards achieving their fitness goals. Your duties will include developing training and nutrition plans, providing clients with insights and feedback, and ensuring they perform their exercises correctly. You will also be expected to schedule and organize your sessions, help clients understand their current fitness level and how to reach their goals.
To be a successful personal trainer, you must demonstrate great exercise techniques and have advanced knowledge about nutrition and exercise plans. Our ideal candidate is someone who is communicative, experienced, and understands each client's goals and needs.
Personal Trainer Duties & Responsibilities:
Bringing in new clients to sign up at the gym
Motivating and guiding clients during a workout session
Ensuring clients perform the exercises safely with the proper technique
Working with fellow staff ensuring the gym functions well
Providing clients with insights and feedback
Leading group classes
Creating a comprehensive nutrition plan and workout goal
Helping clients understand their current fitness level
Maintaining a good relationship with clients
Scheduling sessions without overbooking
Personal Trainer Requirements:
High school diploma or GED
Personal training certificate
CPR and first aid certificate
Previous work experience as a personal trainer
Excellent communication skills
Nutrition and workout plan knowledge
Available to work flexible hours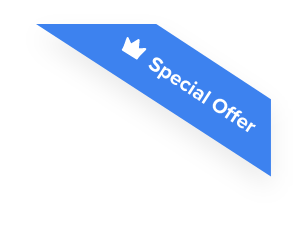 Joshua F.
Redline Electric & Solar

"The best recruiting platform on the market! VIVAHR allowed us to create a dashboard and applicant experience like no other!!"
Get more applicants from the
Best Job Boards
Post for free to 50+ job boards
Unlimited Job Postings
Unlimited Applicants

Sample Interview Questions For Personal Trainer
Once you gather all the received applications, you can use these sample interview questions for Personal Trainer. Keep an eye out for people who are friendly and communicative and hold some previous experience, they might be the right fit for your company.
Personal 
What did you want to become a personal trainer?
What is your work technique?
Are there any skills you would like to further improve?
Human Resources
How do you motivate your clients?
Do you think it is important for clients to set goals?
Have you ever interacted with a difficult and demanding client? How did you handle it?
Management
How do you organize your schedule and prioritize your clients?
How do you manage that your client's goals are met?
When working with a female are there any things you must consider?
Technical Skills and Knowledge
How would you adapt a workout plan for a client who is on a low-carb diet?
Would you say a nutrition plan helps make results with a workout plan?
What kind of health-related questions would you ask a client before creating a fitness plan?
What are the Educational Requirements For a Personal Trainer?
In order to become a personal trainer, you must acquire a bachelor's degree in physical education, kinesiology, exercise science, or a similar area of study. A lot of experience is required, the more clients and training you have the more you will improve. In order to advance to a management position, you must have a degree, certificate, and a lot of experience.
How Much To Pay a Personal Trainer When Hiring
The salary of a personal trainer varies based on the previous job experience and education as well as the location (state/city) of the office or company they are employed in. Personal trainers usually earn from $19,000 to $75,000 per year, and their median annual salary is $48,853. The hourly wages range from $9 to $36, and the median hourly pay is $23.
Frequently asked questions about Personal Trainer
Is there a good job outlook for personal trainers?
According to the Bureau of Labor Statistics, estimated growth of 10% is expected between 2016 and 2026. This is an above-average rate, more and more Americans are seeking to live a healthier lifestyle.
Where does a personal trainer work?
Most personal trainers spend their working hours in the gym, either having individual training or in a small group, some even own their own gym and only work individually. There are personal trainers of course who world outdoors or can come to a clients house. A personal trainer typically uses dumbbells, jumping rope, resistance bands if not in a gym and their work attire is typically whatever feels comfortable for them.
What are some of the different types of personal training?
There are many different types of personal trainers, this can vary depending on the setting and what a client is in need of. There are personal trainers who mostly work in a club and offer hands-on exercise, there are personal trainers who are employed in a corporate firm and work in the firm's private gym. Some personal trainers can be hired for home visits and assist with nutritional aspects of training and finally, there are remote personal trainers who advise clients on exercise routines over the phone.
What are some ways a personal trainer can increase his salary?
Getting a certificate is a good place to start. A great way to increase your salary is by finding the right setting in your area. A place where there is high demand allows you to increase your earnings, as well as, working in premium facilities, such as luxury gyms where the clients are higher paying. Another way you can increase your salary is by gaining experience and having a great reputation.
Similar Job Descriptions as Personal Trainer