Recruitment isn't always easy but we are here to help. Finding the right fit eventually ends in a dreadful process. When the recruiting process becomes a handful we give you this FREE Mental Health Technician Job Description Template if the hiring procedure gets too difficult.
Even if you are not secure in your own approach, guidance is exactly what you need in order to achieve the best results. With us by your side and using VIVAHR software we make the process easy. Simple and fast to use, the software makes your job search as efficient as possible.
What is a Mental Health Technician?
Mental health technicians, sometimes known as psychiatric aides, work in hospitals, private facilities, or patient houses to assist mental healthcare experts. Mental health technicians monitor and report on a patient's behavior, emotions, and overall health.
Related Job Titles for Mental Health Technician
Mental Health Counsellor
Mental Health Nurse
Psychologist
The Top Mental Health Technician Skills
| | |
| --- | --- |
| | |
| | Paying close attention to what others are saying, taking the time to grasp what they're saying, asking questions when necessary, and not interrupting at inopportune moments. |
| | Being aware of and understanding the reasons for other people's reactions. |
| | Monitoring and evaluating your own, other people's, or organizations' performance in order to make changes or take remedial action. |
| | Persuasion is the process of persuading people to alter their ideas or conduct. |
| | Managing one's own and other people's time. |
Mental Health Technician Job Description Template (Free)
We are searching for a patient and compassionate mental health technician who will be responsible for monitoring patients' well-being, aiding patients with activities that they are unable to complete on their own, and offering support to physicians by writing reports regarding patient progress. You should be able to maintain a professional demeanor under duress and keep all patient information private.
You must be emotionally stable and have a good attitude to be effective as a mental health technician. A superb mental health technician provides empathic, polite, and professional care to patients.
Mental Health Technician Duties & Responsibilities:
Provide treatment to patients in a way that is safe, comfortable, and conducive to healing.
Assist patients with everyday tasks; attend to patient behavioral concerns; and, when appropriate, assist in crisis intervention.
Lead milieu activities such as current events groups, community meetings, objectives groups, exercise groups, activities of daily living groups, and/or recreational activities, as suitable to the patient population, in collaboration with other members of a multidisciplinary team.
Follow approved procedures and standards for recording patient observations.
Contribute to the creation and execution of patient treatment regimens.
Maintain the privacy of patient information.
Transport patients to and from appointments, clinics, laboratories, and/or therapies.
Perform initial patient evaluation to define treatment priorities; vital signs, weights, and urine, stool, and sputum specimens may be taken.
Attend group sessions, in-service education, and staff meetings and actively participate in them.
Maintain established institutional policies and processes, as well as objectives, a quality assurance program, and standards for safety, the environment, and infection control.
Participate in educational programs, current literature, service meetings, and seminars to further professional growth and development.
Mental Health Technician Requirements:
A high school diploma or its equivalent is required.
It would be helpful to have a bachelor's degree in mental health technology or a similar discipline.
When aiding stressful patients, the ability to remain professional and polite is essential.
Ability to work a variety of shifts.
It would be advantageous to have a valid driver's license and access to a vehicle.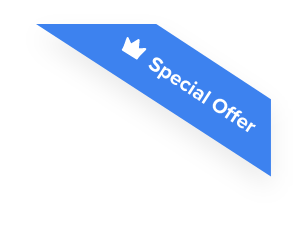 Joshua F.
Redline Electric & Solar

"The best recruiting platform on the market! VIVAHR allowed us to create a dashboard and applicant experience like no other!!"
Get more applicants from the
Best Job Boards
Post for free to 50+ job boards
Unlimited Job Postings
Unlimited Applicants

Sample Interview Questions For Mental Health Technician
Once you gather all the received applications, you can use these sample interview questions for Mental Health Technician. These questions might come in handy for the rest of your hiring journey.
Personal 
What is the biggest motivation to work with mental health?
What is the best thing about your career as a Mental Health Technician?
What is the hardest thing about your job?
Human Resources
Describe your ideal supervisor?
Have you ever had to deal with a particularly obstinate coworker?
How would you resolve an issue with a coworker?
Management
In the past, how have nonverbal clues from patients aided you in making assessments?
Following a traumatic event, a patient is emotionally distraught. What is your reaction?
How do you schedule to manage to do everything?
Technical Skills and Knowledge
How would you deal with a patient who refuses to take a drug that is an important part of their treatment plan?
Describe your degree of care and the chores you've completed for previous clients.
Do you have any specialties in terms of ailments, ages, or other factors?
What are the Educational Requirements For a Mental Health Technician?
Mental health technicians must have high school graduation or G.E.D equivalent, according to employers. It is preferable to have a bachelor's degree in sociology, psychology, or human services.
How Much To Pay a Mental Health Technician When Hiring
A mental health technician usually earns from $28,679 to $45,801 per year and the median annual wage is $36,182. The hourly wages go from $14 to $22, with the median hourly wage of $17.

Frequently asked questions about Mental Health Technician
How many hours a day does a mental health technician work on average? 
On average, mental health technicians work eight hours every day. Many mental health technicians, however, work evenings, weekends, and holidays since many hospitals and residential institutions are open 24 hours a day.
Is a career as a mental health technician considered in-demand? 
Mental health technicians are expected to rise by 12% between 2018 and 2028, faster than the average for all occupations, according to the US Bureau of Labor Statistics. As the United States population ages and individuals live longer lives, demand for this post is predicted to rise in order to offer proper patient care.
Is it physically tough to work as a mental health technician? 
Mental health workers must occasionally raise patients, which can be physically difficult. They may also have to work with patients who are physically unwilling to cooperate, which can lead to injury.
Is there a distinction between mental health technicians? 
There are few chances for specialization in most cases. Mental health technicians usually go to places that interest them the most. Hospitals, clinics, halfway houses, chemical dependence units, and special-needs schools are all possible places for them to work.
What are some ways for mental health technicians to earn more money? 
As a mental technician, there are a few options for increasing the pay. One is simply through gaining more experience and tenure. A certification from the American Association of Psychiatric Technicians is another possibility. It provides four levels of certification for mental health technicians, each of which demonstrates a high degree of expertise in the subject. Another alternative is to continue your education and study in order to qualify for more advanced prospects.
Similar Job Descriptions as ​​Mental Health Technician