Are you finding it difficult to write a job description? Does trying to find suitable candidates for your company feel like an impossible task? We've got you covered with our FREE Psychotherapist Job Description Template that has everything you need, from duties and responsibilities to the skills one needs to be a successful Psychotherapist.
Try using our Psychotherapist Job Description Template and combine it with VIVAHR software for best results. You can create this template to your liking and needs in order to create an attractive job description and add it to job posting sites.
What is a Psychotherapist?
Psychotherapists are professionals who perform talk-based interventions that help clients resolve their fears, issues, rational or irrational. They use different techniques and methods to remove their clients' mind-based symptoms.
When interviewing psychotherapists, look for someone who has excellent skills for communicating with passion and empathy, avoid those who lack creativity and are overly sensitive.
Related Job Titles for Psychotherapist
Psychologist
Clinical Psychologist
Family Therapist
The Top Psychotherapist Skills
| | |
| --- | --- |
| | |
| | A therapist should always be a great listener and pay attention to their patient's problems and the way they feel. Being a good listener builds trust between you and your patient, it ensures you understand them and are invested in what they are saying. Another important factor is paying attention to body language. This can give a lot of tells and a good therapist can find hidden meanings. |
| | Therapy cannot go well unless a therapist has empathy. Being a people person should come naturally, as well as wanting to help others and be there for them. A psychotherapist should be compassionate and understand a patient's problem, they should also look for the true meaning of things. |
| | This might seem like an odd requirement. But not all therapeutic techniques work the same way or on all patients. Sometimes you need to get creative and combine different techniques and ways to help someone resolve their problem. This can sometimes help with achieving great results and identifying some areas of trouble. |
| | Something that is extremely important because it characterizes you as a professional in your field of work is confidentiality. Therapy is and should be completely confidential, what a patient says only stays between the two of you. The only reason for breaking confidentiality is where the law requires. |
| | This profession requires a lot of experience, the more experience you get the better you will be. It is very hands-on and you must acquire a certain level of knowledge, but always remember that there is still a lot to learn. A psychotherapist is never done learning, that is why they should also keep track of new studies in the scientific field. |
Psychotherapist Job Description Template (Free)
We are currently looking for a compassionate and experienced psychotherapist who is multiculturally versed to deliver the treatment of our patients. In this position, you will be expected to help clients with their rational, emotional, behavioral struggles and generate treatment protocols and techniques. You will also be expected to schedule sessions with patients and keep all clients confidential making sure all patients feel comfortable and that they are in a safe environment
To be a successful psychotherapist, you should demonstrate excellent communication skills and be committed and passionate about helping clients. Our ideal candidate is someone who holds a bachelor's or master's degree, has a receipt of supervised training, and has great empathy skills.
Psychotherapist Duties & Responsibilities:
Helping clients with their rational, emotional, behavioral struggles
When needed, undergoing your own supervision
Reporting to relevant authorities when a client has highly dangerous undertakings
Generating treatment protocols and techniques
Encouraging openness and honesty
Providing guidance and compassion during sessions with patients
Keeping all clients confidential
Addressing casual factors that are implicated in concerns that are identified
Scheduling sessions with patients regularly
Make sure all patients feel comfortable and that they are in a safe environment
Psychotherapist Requirements:
Bachelor's or Master's degree in Psychotherapy
Superb communication skills
An empathetic and compassionate approach to therapy and clients
Receipt of supervised training
Great knowledge of prevailing evidence-based protocols.
Able to navigate uncertainty, denial, and projection
Excellent time management skills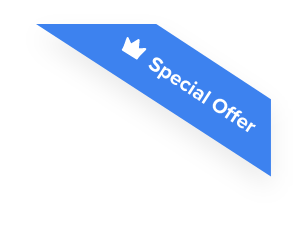 Joshua F.
Redline Electric & Solar

"The best recruiting platform on the market! VIVAHR allowed us to create a dashboard and applicant experience like no other!!"
Get more applicants from the
Best Job Boards
Post for free to 50+ job boards
Unlimited Job Postings
Unlimited Applicants

Sample Interview Questions For Psychotherapist
Once you gather all the received applications, you can use these sample interview questions for psychotherapists. You should be able to narrow down your candidates based on the answers they give during the interview. This will help you pick just the right candidate.
Personal 
Why did you want to become a psychotherapist?
Where do you see yourself in five years?
What trait would you say is the most important for a psychotherapist?
Human Resources
How do you make sure you don't get too invested in a patient?
How would you start a session with family therapy?
How would you handle a patient who is frustrated that they're not making progress?
Management
Do you use some time managing techniques during the week?
Do you make sure your patients don't bump into each other?
How do you make your patients feel comfortable and at ease?
Technical Skills and Knowledge
What do you think of immersive therapy?
Do you attend supervision?
How do you think psychotherapy will evolve over the years?
What are the Educational Requirements For a Psychotherapist?
In order to become a psychotherapist, you must acquire a master's degree. They usually study mental health, social work, and psychology. Most psychotherapists have a master's degree, although you can also become a psychotherapist with a bachelor's degree.
How Much To Pay a Psychotherapist When Hiring
The salary of a psychotherapist varies based on the previous job experience and education as well as the location (state/city) of the office or company they are employed in. Psychotherapists often earn between $49,598 to $72,710 per year, and their median annual salary is $61,213. Their hourly wages go from $24 to $35, with the median hourly pay of $29.
Frequently asked questions about Psychotherapist
What are the most important skills for a psychotherapist?
Some of the most important skills for this position are empathy, patience, and social skills as well as emotional intelligence. Communication should come naturally but it should also be effective, as this is the basis of therapy.
Does a psychotherapist work a lot of hours in a week?
Typically, a psychotherapist works during weekdays from Monday to Friday and they usually work 8 hours a day, which adds up to 40 hours per week, however, this can vary based on where you work.
Is a psychotherapist always able to solve a client's problem?
Sometimes a psychotherapist can refer a client to another psychotherapist if they feel that the client needs someone who is more experienced in that area. They can also give their client a general solution that can cover multiple problems.
Should a psychotherapist see another psychotherapist or a psychologist?
Most jobs in this field have this requirement. Being fit mentally and physically is important when it comes to being a good psychotherapist. They should go to regular sessions and make sure they can carry out their duties.
Similar Job Descriptions as Psychotherapist