Job Posting Sites in Des Moines
Discover the best job boards for sourcing talent in Des Moines
We compiled a list of free job boards in Des Moines, Iowa which we think will help those searching for their next career opportunity narrow down locations where potential applicants could be found. The time and effort you put into finding candidates to fill your openings should show the quality of work produced.
For a company's workforce to be productive, it needs passionate people about their jobs – not just showing up because they need money. If employees aren't happy with what they're doing, then no amount of compensation can fix that problem. Still, if employers find someone interested in working hard for them and solving problems, any employer will feel satisfied when it comes down to filling vacancies on staff!
We hope that this list of places will help you find the perfect job candidates in less time and with much less effort!
Where to post jobs in Des Moines?
The best place to recruit employees is at your company! Recruiting employees for your company will take time, but you know the best about your company, so you've got an edge over anyone else who might be looking. You'll also create some great opportunities for yourself and even earn some bonuses – who doesn't love a little extra cash?
There are many other places to find potential candidates, though, and we compiled them all here! Let's get started:
Local Colleges and Universities – Sometimes, students don't go straight into the workforce after graduation so that they could be an excellent fit for your opening. College years are also usually the most fun – so it's like a double win!
The Job Boards – We've already compiled a list of the best job boards in Iowa, so why not take advantage of such a great resource?
Local Job Fairs – Most cities and towns will hold job fairs to help citizens find better-paying jobs. The people who attend those job fairs are usually looking for work, so keep an eye out!
Social Media – As much as we try to stay away from social media, there are many good reasons to check out Twitter and Facebook. Let people know about your job opening so they can apply for it!
Top Job Posting Sites in Des Moines, Iowa
| | |
| --- | --- |
| | |
| | One of the best ways to find good candidates for a job is by using Iowa Workforce Development. Their services are easy to use and they have so many great tools for finding workers. |
| | The WorkinIowa.Jobs website allows companies to post jobs and potential candidates can find them in their area. |
| | Employers can post their jobs regionally or by industry to get the maximum reach for your job postings. |
| | Their recruitment solutions will help you post jobs for thousands of talented, skilled job seekers in Des Moines. |
Job Posting Sites in Des Moines
Iowa Workforce Development – The Iowa Workforce Development is a state agency. They aim to lead the way in providing resources and information for Iowans looking for work and those who already have jobs but lack training opportunities or skills development to help them succeed in their careers. The workforce also assists with career planning services.
WorkinIowa.jobs – WorkinIowa.jobs are the free online job board where Iowa employers and job seekers come together! They are a free site to find jobs in Iowa. No fees for job postings. They have connected successful Iowa employers and talented job seekers through our website since 2003, with thousands of successful matches.
IowaJobBoard.com – IowaJobBoard.com is a wonderful resource for all things related to jobs in Iowa. They provide information on job postings, which give you access to all of the available jobs in your state. You can view and search for jobs, post resumes, share your expertise to help others find work, and more!
IowaJobNetwork.com – IowaJobNetwork.com can make your job applicant search easier with various resources for recruiters and job seekers. It can help people blog, post jobs on the site, and search for work. The job seeker resource center offers various resources to guide job seekers in their career search.
OntheJobIowa.com – OnTheJobIowa.com was created as an online hub for all things related to employment in Iowa – both by companies looking to hire employees, job seekers interested in finding work, and educational resources. Here you can browse jobs by category or location, search for open positions or post your resume to be viewed by potential employers.
Indeed.com – Indeed is a great source for local jobs as well as ones across the nation. This site offers career opportunities from top companies like TD Ameritrade, Wells Fargo, and many more.
Workana.com – You can post a job for free at workana.com and find help to write your resume simultaneously! Save some serious dough on writer fees because it's all for free here.
ZipRecruiter – If you feel overwhelmed with local resources, try looking up jobs across the nation. ZipRecruiter has a search available that allows you to find just what you're looking for in any state in the country – and it's entirely free of charge!
Monster.com – If you are searching specifically for work within the insurance industry, be sure to check out monster.com! This site has jobs from several insurers and insurance agents, including Accident Insurance Company of America, Mutual Of Omaha Insurance Group, and Nationwide Insurance.
Employment Statistics
Des Moines is the capital city of Iowa and has a much lower unemployment rate than its US counterpart. Des Moines's 5.9% unemployment rate sits well below that of America at 6%. Furthermore, this year alone, job growth in Desmoines increased by 2.7%, which shows just how healthy the economy can be when people are happy with their jobs! The future holds even more positivity for those looking to find work as it predicts 37.4% job growth over ten years – far higher than most other major cities across the United States such as Detroit or Chicago, where only 12-24%
Des Moines Job Posting FAQs
What Job Fairs are there in Des Moines?
Job fairs are an excellent option for employers looking to find potential job candidates. Job fairs allow businesses to look at the applicants as they pass by to assess them on their terms. They also appeal to job seekers who are not feeling comfortable with the idea of applying email or online and prefer to be interviewed in person. Job fairs are a place for employers and job applications to meet up and create great opportunities.
Job fairs usually have representatives from businesses that hire locals and a diverse range of job opportunities. Job seekers may find out about openings for administrative assistant positions or sales associate jobs through the job fair. These are often entry-level jobs that provide on-the-job training and allow employees to advance in the company, with mentoring from other professionals hired by the business. Here is a list of upcoming job fairs in Des Moines.
Where can I post my job for free in Des Moines?
There are several local job boards in Des Moines that employers can use to find potential job candidates. Local job boards are a great option because they are convenient for employers and candidates alike. Potential employees can find job postings that appeal to them from home or commuting on a train or bus.
These local resources are as follows:
Northern Iowa Business Weekly
Cedar Rapids Business Journal
Des Moines Business Record
Iowa City Area Development Group Job Board
How can I promote my job in Des Moines for free?
There are different resources to find job candidates, like job boards and career centers. A great way to find job candidates in Des Moines is by attending meet-ups or networking events. These casual gatherings allow you to make valuable contacts with other Iowa professionals in your industry.
Another service available to employers is recruiting students from local universities and colleges to fill any job openings. Employers can also hire interns for the summer or even permanently to complete their internship program successfully.
Another way that you can find candidates at a low cost is through social media. You can run a promotion on Facebook and Twitter to encourage potential employees to submit their resumes for consideration. Once you receive the resumes, skim through them and pull out ones that interest you based on qualifications or experience level. Call those candidates in for interviews and choose the best fit for your business.
What is the job outlook in Des Moines?
The job outlook in Des Moines is very favorable. Many employers are in the area, and many new jobs are constantly being opened as people move away or retire and new opportunities become available. The population in Des Moines is also growing steadily, making it one of the fastest-growing areas in Iowa.
What do job candidates expect from employers in Des Moines, Iowa?
Job candidates have certain expectations from their future employers. Job applicants in Des Moines would like to be given a clear and defined interview process to demonstrate their skills. Job seekers in Des Moines are looking for the right fit. They want to be given 100% of a company's focus and will seek an employer who values their work, not just how much time they spend at the job.
Is it hard to find talented job applicants in Des Moines, Iowa?
Hiring qualified employees in Des Moines can be difficult because it is a small market, and there are often not enough competent candidates to fill open positions. Des Moines employers may have to look outside the area or state for specific candidates. Of course, within this scenario, a higher salary is justified.
Open positions are available in many Des Moines companies and industries. New business opportunities continue to offer new challenges every day, which means there will always be openings for qualified employees in Des Moines.
How long does it take to fill a job in Des Moines?
It is no surprise that recruiting takes a lot of time as it can take up to three months in Des Moines, Iowa. Recruiting also varies from company to company, depending on their goals. Still, the average length spans between two and four weeks, with an ideal number being around six recruits per month. Recruitment usually lasts for about 2-4 weeks or even longer. If it takes too long, you'll likely lose your candidate to another company that's speeding up the process.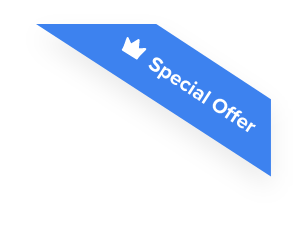 Joshua F.
Redline Electric & Solar

"The best recruiting platform on the market! VIVAHR allowed us to create a dashboard and applicant experience like no other!!"
Get more applicants from the
Best Job Boards
Post for free to 50+ job boards
Unlimited Job Postings
Unlimited Applicants

Job Fairs in Des Moines
For employers looking to fill job openings, the Job Fairs in Des Moines can be a great option. The events offer ample opportunities for businesses and organizations with open positions that require different skill sets from all walks of life.
Employers often need to fill a few precise positions. This is where job fairs shine because they allow all the candidates to apply for one or two jobs in particular, which saves time by not having them apply for every opportunity available. Not only that, but it can also help boost their confidence since they do get personal attention from the employer.
Job fairs like those hosted by Employment Services Bureau provide an excellent opportunity for companies or groups of any size to meet potential employees face-to-face amid some competitive odds. This is one way businesses can find people they would not typically hire under normal circumstances because they have been unable to evaluate their skills firsthand. It also offers candidates access without having them spend hours sorting through online descriptions when these may seem overwhelming at the best due absence of context clues as well as insufficient know-how on what requirements each position has.
Tips to help a business find and hire employees more efficiently in Des Moines
Here is a list of action items you can do as an employer to find job candidates. Get started ASAP, and don't wait for a job to be posted. You can start promoting your jobs and actively recruit employees now! Get your name out there. Create a list of all the local organizations in Des Moines and start networking with them now! Advertise your job openings on every website you can find that helps employers promote jobs (with links).
Make sure it is easy to apply for the job. Job candidates in Des Moines would like to apply for a job online and see what else you are offering.
If you have a lot of applicants, be sure to review each one personally and promptly. Hiring the right person for your company is very important, but so is being polite to those who want to work for you!
How to Optimize Your Job Board Posting to attract job candidates in Des Moines, Iowa

The first step in finding a job is to go online and search for the most active job boards in your area. There are many good job boards online, so be sure to do your homework before posting anything on them. You should look for some big sites with a lot of traffic and recent success, like Monster and CareerBuilder.
Many job-seekers do not begin their search by searching at the major job boards online in today's digitally driven world. Many people start with sites like Facebook and Twitter to find jobs and then move their search over to the job boards. This is a great way to get your foot in the door as many recruiters take advantage of these social sites to look for potential talent.
When it comes to sourcing, there are several tools out there that can help businesses find quality applicants. However, a well-written job description will catch the eye of the right people and ultimately lead to better hires. Be sure to include a company description, job duties, and necessary skills in your listings to draw interest and engagement from the suitable candidates.
If you're looking for like-minded individuals to join your team, adding a Careers and Jobs page to your site will attract talented and motivated job seekers. Employers can use the page to post their openings or list job-related events, like career fairs. This is an excellent place for candidates to showcase their skills to find positions that match their interests.
Have you considered your job posting strategy? When a company seeks out new talent, it's vital to promote the role across every available channel. Social media, word-of-mouth recruitment, and in-person networking events are three ways that companies can reach as many potential candidates as possible. This promotion aims to make the recruiting process a positive experience for both the employer and the candidate.
At VIVAHR, we believe that recruitment is a process. It's about finding the right team members who are passionate and driven to do their best work – no matter where they're located. We pride ourselves in helping companies find talented people with our ATS posts to 50+ national job boards and automated hiring systems. Learn more about how we can help you build your workforce by clicking on this link.
More Regional Job Boards Around Iowa