Job Posting Sites in Milwaukee
Are you looking for a candidate to fill an open position in Milwaukee? Let us help! We have compiled this list of the top places to find job candidates in Milwaukee. It can be challenging to know where to look when you're searching for companies that are hiring. Your business must have a clear idea of what it is looking for and what kind of person would fit your company culture. Your job posting will show up on various websites, so make sure it's concise and accurate!
We have compiled this list of the top places to find job candidates in Milwaukee. It can be challenging to know where to look when you're searching for companies that are hiring. Your business must have a clear idea of what it is looking for and what kind of person would fit your company culture. Your job posting is usually the deciding factor if a candidate is going to apply. However, before we get into that, let's go over some great resources you can use to hire locally in Milwaukee.
Where to post jobs in Milwaukee?
When it comes to finding the best candidates for your open positions, there are a few considerations that will help you make an educated decision. What is your company's culture? How many applicants are you looking for? Do you want a full-time, part-time, or temporary employee? How much experience are you looking for? These questions will help determine which job boards, social media platforms, and other resources best suit your needs.
If you want to find the most qualified candidates for your job opening at a reasonable price, you should check out these local job boards in this blog post. These boards have everything from entry-level jobs to high-level positions. You can even post a job in real-time and get responses from candidates within minutes with some of them.
Job fairs are a great way to hire and fill your vacancies. Attend one of the many job fairs every year and keep an eye out for suitable candidates. If you're looking for new talent, attending a job fair is easier than ever—there are events located all over.
You've probably already tried to optimize your job postings, but now's the time to get serious. There are several easy and simple things you can do to improve your job post. If you're not aware of them yet, we'll let you in on some of the most critical tactics today.
Top Job Posting Sites in Milwaukee, Wisconsin
| | |
| --- | --- |
| | |
| | Job Center of Wisconsin (JCW) shares an account management system with the Unemployment Insurance (UI) Claimant Portal and other Wisconsin state systems. |
| | Wisconsin TechConnect is a collaborative effort of Wisconsin's 16 technical colleges working together to share career services. |
| | Quickly and easily post jobs, internships and co-ops to ALL UW-System schools |
| | Leading and empowering the meeting and event community to change the world. |
Job Posting Sites in Milwaukee
Job Center of Wisconsin – Job Center of Wisconsin is a premier place for job seekers in Wisconsin. Its website is full of helpful resources to help applicants navigate the job application process and find jobs they are interested in.
Wisconsin Tech Connect – Wisconsin Technical College is a "kicker" for technical, career, and academic skills. The state's technical colleges are the pipeline to the workforce of the future. Employers are on the ground floor when it comes to developing program designs. This means you can be sure that graduates will have the skills your organization needs on day one of employment.
Jobs for Wisconsin Grads – Post your Handshake positions and post them to 12 UW System institutions. Handshake will also allow you to register and schedule campus recruiting visits and interviews, a great way to connect with campus talent. You can also access all the UW Fleet career portal resources, including job board listings, campus recruiting events, listings of employment opportunities at our other campuses, and much more.
Jobs for Wisconsin Grads allows students to seek internship and full-time positions in a variety of professions, including but not limited to: finance, business management, engineering, technology, communications, and more. Students can find international opportunities as well as regional employment all around the world.
MPI Wisconsin – MPI Wisconsin is the premier association for marketing, public relations, and integrated communications. We champion creativity, collaboration, and innovation in our members, helping them positively impact their organizations and communities. When you join MPI Wisconsin, you'll become part of a network of thought-leaders, influencers, and innovators — all coming together to make the world a better place.
Milwaukee Journal Sentinel – This is a great place to start when looking for Milwaukee jobs. The site has listings of employers and their job openings and news stories relevant to the local economy.
Other Job Posting Sites
ZipRecruiter  – ZipRecruiter is an excellent option for businesses searching for job candidates. With its ability to search a database of millions of registered users, ZipRecruiter can connect business owners with the best possible pool of candidates — both regional and nationwide. Its customizable search filters and data analysis tools allow businesses to review the best options, emphasizing key factors like experience, education, and experience.
Monster Jobs – Monster offers many resources that can help with every aspect of your hiring process: from recruiters who specialize in candidate sourcing to tips on making sure your candidates are qualified enough for consideration by hiring managers. They also offer career advice articles written by industry experts so that users can learn more about what it's like working at different companies around the country or world, salaries trends within industries, and even salary negotiation tactics!
Employment Statistics
The unemployment rate in Milwaukee is 7.4%, which is higher than the national average of 6.0%. Fortunately, the job market has increased by 0.3% over the last year, which improves the country's growth by 0.1%. Looking ahead, you can expect job growth of 28.3%, which is higher than the country's projected growth rate of 33.5%.
Although the unemployment rate in Milwaukee is higher than average, the city does have an increasing number of job postings. Job openings are expected to increase by 28% over five years. This, combined with a growing population, means that there will be more competition for jobs in this area as companies struggle to meet their hiring needs and fill positions within their organizations.
Milwaukee Job Posting FAQs
What Job Fairs are there in Milwaukee?
Job fairs are great places to find talented employees for your company. They can give both job seekers and employers the chance to meet and talk about work requirements, company culture, and benefits. Many of these fairs are free to attend but still allow job seekers to ask questions that they may not be able to get out of a phone call. Check out the latest Milwaukee job fairs here.
Where can I post my job for free in Milwaukee?
Job boards are a great way to maximize your recruitment efforts and find the right talent for your business. Job boards allow you to post jobs and find candidates at scale, saving you time and money. They also provide transparency into the process for both job seekers and hiring teams, making it easy for both parties to see status updates, communication history, and interviews. A great selection of local online job boards includes Milwaukee for local job boards: Job Center of Wisconsin, Wisconsin Tech, and Connect Jobs for Wisconsin Grads.
How can I promote my job in Milwaukee for free?
After posting your job openings to the different, reach out to local media outlets like Fox 6. A quality public relations campaign can be the difference between high-quality talent and the wrong candidate — one who doesn't fit into the company culture or who might not even have the skills needed for the job.
Determine your target audience and post an ad on sites that appeal to them. Sites like Indeed or Glassdoor offer free services for posting jobs online at no cost. Posting regularly makes it easy for potential applicants to find your company's opportunities if they are actively looking!
Don't forget social media platforms either, like the Facebook Group Jobs in Milwaukee. Instagram is thriving with over 500 million active monthly users who love seeing photos from brands they follow filtered through creative lenses (and happen to be avid job seekers). Consider using this tool by putting up fresh content every day showcasing both "behind the scenes" look at life inside your business before you even hire anyone.
What is the job outlook in Milwaukee?
Milwaukee has been posting good job growth and has been experiencing job growth of approximately 2%. However, the unemployment rate a bit higher than the national average at 6.3%. Home prices have been rising with an average price of $161,800, while the average annual salary is $43,385.
What do job candidates expect from employers in Milwaukee, Wisconsin?
Candidates and employees want and expect employers to set clear career paths and explain what they need to do to advance their careers in a new job. A great way to help your candidates and employees achieve this goal is to provide them with a clear, simple career path in a job description.
Is it hard to find talented job applicants in Milwaukee, Wisconsin?
It's a tough job market presently, but now more than ever, businesses need the talent to keep the company running. With nearly two-thirds of recruiters stating that their biggest challenge is finding skilled and high-quality candidates for open positions in recent years, many companies are looking into alternative hiring methods as an answer.
Hiring the right person for a job has always been a challenge for businesses — and it's only getting harder. Despite a strong economy and low unemployment, businesses find it challenging to attract top talent. With the employee churn rate at 42% in 2019, companies must break down barriers that force employees to leave.
How long does it take to fill a job in Milwaukee?
Recruiting is a highly time-consuming task that takes a few months to complete. Depending on the company, recruiting can take up to three months in Milwaukee to accomplish. The length of time it takes to recruit new employees varies.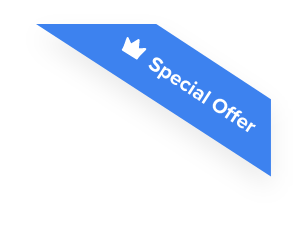 Joshua F.
Redline Electric & Solar

"The best recruiting platform on the market! VIVAHR allowed us to create a dashboard and applicant experience like no other!!"
Get more applicants from the
Best Job Boards
Post for free to 50+ job boards
Unlimited Job Postings
Unlimited Applicants

Job Fairs in Milwaukee
Job fairs are an essential resource for any business looking to hire new talent. They provide employers the opportunity to meet a variety of talented, eager candidates in one easy-to-reach location. Participating in a job fair is an excellent way for startups to get their name out there and connect with established businesses.
Job fairs also offer a unique opportunity for employers to meet with potential candidates.
A job fair is an important place for employers to find new talent. Applicants can learn about the company and also if they want to work there, as well. It's been said that jobs fairs are now just a part of the process of finding a position because both parties have what they need: applicants with interest and companies looking for exposure.
Attract qualified candidates who may not otherwise be considering your company as a potential employer or acquainted with your open position
Connect in person for interviews whenever convenient
No phone interview required, saving time and money for both the employer and candidate
Reduce excessive applicants by interviewing only those interested in the company
Tips to help a business find and hire employees more efficiently in Milwaukee
There are several ways of finding qualified employees who will be an excellent fit for your organization.
As hiring managers, we all know that finding the right candidate takes time. And with so many great candidates out there, it's essential to try new tactics to reach your target market. Building relationships in the industry and posting job announcements on relevant platforms can help you streamline your recruiting process. Don't forget about other opportunities for growth and development: combine these strategies with relationship building and referrals for a sense of urgency to find qualified candidates quickly as possible.
The following are tips to help businesses find and hire employees in Milwaukee more efficiently.
It would help if you expanded the talent pool by encouraging people from all backgrounds–including women, minorities, veterans, and those with disabilities to apply for positions.
Provide candidates a clear idea of what they can expect during their day as an employee, eliminating any potential surprise or disappointment that might make them want to quit early on before giving it their best shot.
Make sure your job posting's written clearly, so it attracts only the most qualified applicants.
Make sure you're doing as much pre-screening during initial interviews by asking intelligent questions about skills or past work experiences.
If someone hasn't been interviewed yet after filling out their application online, consider meeting them face-to-face.
How can you make your job board posting stand out from the crowd?

The first step in hiring new employees is to post your job opening on online job boards. It would be best if you tried to find an online job board with a good reputation, as it will let your potential employees know you are content with the site's quality of services and professionalism. Your company should also have a list of portfolio websites that are linked to your company's homepage. These websites can be posted on these sites to show that you are interested in providing information about the business to people curious.
One of the first things employers should focus on after deciding which job board will be best suited to their needs is preparing a fantastic job post. Make sure to have a stellar summary describing precisely who they are looking for and what type of person would thrive at their work experience or expertise gained elsewhere.
You could also create your online directory in-house and list jobs on it. This will give more of an impression that you want to hire somebody with skills relevant for those positions. If enough people have applied, then they may be able to use their website's search engine by typing "jobs" into it or going through links until they find what they're looking for if the company has chosen not to post its openings anywhere else.
One essential step in hiring is writing a job description. It's your chance to show off all that you offer and get an applicant excited about what they can do for you. Be sure to include company information, responsibilities, skills necessary for filling this position, and specialized requirements when applicable!
Your job posting strategy should include active social media engagement, word-of-mouth recruitment, and in-person networking events. Your goal is to reach as many potential candidates as possible and make the hiring process a positive experience.
We know it can be frustrating looking for professional talent online, especially in Milwaukee, Wisconsin. One of the most important things you can do is advertise your job openings on national job boards. Job boards are a great way to target qualified applicants. You'll get many more qualified applicants than if you posted your jobs on local websites. VIVAHR will post your vacancies on 50+ of the most popular national job search engines and help you automate your hiring process with our applicant tracking system (ATS).
Related Job Posting Sites in Wisconsin
More Regional Job Boards Around Wisconsin