Find the most effective job boards in Louisville, Kentucky.
Find Job Candidates in Louisville
When looking for a candidate to fill your open position, you must go through every possible avenue. After all, finding the perfect person can be tricky! There are many great places online where you can find candidates – and most of them won't cost anything at all. If there's not one site in particular that suits what exactly needs to be filled, then give some time or two sites an honest look-over because they might have something more than meets the eye regarding who would best suit your company culture!
We compiled a list of free job boards that we think will help those searching for their next career opportunity narrow down locations where potential applicants could be found. We know how daunting this task may seem, especially if you are first starting and have no idea where to even begin. From our years of experience in the recruiting industry, we know that adding up all the hours you spend finding suitable candidates for your open positions is often a very tedious task. Recruiting is very time-consuming, from searching job boards, sifting through resumes, contacting each one individually. We hope that this list of places will help you find the perfect job candidates in less time and with much less effort!
Where to post jobs in Louisville?
There are many different ways for recruiters to find new employees, not all suited for every company or position. The standard method is by networking and maintaining relationships with other professionals in your industry or field. It is crucial to understand what you need to hire the right person for the job. This doesn't always work out for everyone, and sometimes it is necessary to advertise your available positions. There are many different avenues to go down when searching for good employees in Louisville, KY, including job boards, referrals from former employees, sourcing from recruiters and employment agencies, using social media as a resource, etc.
Top Job Posting Sites in Louisville, Kentucky
| | |
| --- | --- |
| | |
| | Kentucky's new job posting portal available accessible to employers. It offers employers quick and easy access to an extensive repository of relevant talent and allows employers to post job advertisements and search for resumes. |
| | Post jobs on our website or search our database of thousands of full-time and part-time Louisville jobs by location. |
| | We are marketing and promoting Greater Louisville in a way that we have never before. We want people to know what a great place Louisville is and its offer to all demographics. |
| | We advocate for the value of architecture and give architects the resources they need to do their best work. Our work drives positive change through the power of design. |
| | Working to advance philanthropy through education, training, mentoring, research, credentialing, and advocacy. |
| | Tourism Related Job to Post |
Job Posting Sites in Louisville
Kentucky Career Center – The Kentucky Career Center offers job seekers the opportunity to fill out a profile and search for jobs using location, occupation, or industry. This is a free service that can be accessed from anywhere in the world.
LouisvilleWorks.com – LouisvilleWorks is a Kentucky Economic Development Partnership program that offers citizens an online portal for job listings and employment opportunities. It's a free service that can be accessed on a desktop or mobile device.
Kentucky Jobs with Justice – KYJWJ collects jobs from around Louisville and updates them on their website daily. They have been in operation since 2001 and are the leading expert in the field of worker advocacy. Their mission is to create a more vital workforce by fighting for fairness, equity, dignity, and justice in our work lives.
Louisville Metro Business and Job Board – This is a site where citizens can post their local job openings for free. If you are looking to fill a position in Louisville or the surrounding area, check out this resource!
Kentucky Job Network – Kentucky Job Network is a comprehensive online resource for job seekers. The site provides listings from multiple sources in the Louisville area. Users can post resumes and search by location and industry.
LiveInLou – The LiveInLou Job Board is the best place to search for live-in care jobs in your area. You can find a position with flexible hours and one that suits your needs, whether you are looking for full or part-time work. Whether it's an opening as a nanny, housekeeper, caregiver, or companion, we've got something here for everyone! Search our database of over 150 job listings from trusted employers nationwide today!
Employment Statistics
Louisville is becoming a destination for job seekers. The local economy has seen an increase in the last year of 1.5%. Over the next ten years, there will be 38% growth to get ahead of national averages and create new jobs so that people can continue living here. This trend looks promising, and Louisville could soon become one of America's largest cities with its current projections!
Louisville Job Posting FAQs
What Job Fairs are there in Louisville?
Attending career fairs is a great way to find qualified candidates for open jobs. As an employer, it's crucial to stay up-to-date on the latest industry trends, and job fairs are a great way to meet potential employees who may be interested in your company. Attend as many as you can because you never know when you're going to find your next promising hire.
Where can I post my job for free in Louisville?
The most effective and efficient way to find and hire the right talent for your company is by posting jobs on free job boards. To be effective, a job board should be designed to help employers connect with people looking for work. Effective job boards in Louisville are LouisvilleWorks.com or Louisville Metro Business and Job Board. A good board will be designed specifically around helping businesses like yours get better connected with potential candidates who are qualified and ready for new opportunities!
How can I promote my job in Louisville for free?
If you have a job opening and are looking for a way to promote it, you need to post it on your company's web page and other relevant sites. Posting your openings on employment websites like LinkedIn is also recommended. Do not forget about the importance of social media platforms – sites like Facebook and Twitter could be just the tool needed to find an employee! You can also provide your contact information to professional organizations or associations to share your listing on their networks.
If you are having trouble filling a job, then it is time to look for alternative sources and cast as wide of a net as possible. When the perfect candidate seems to be nowhere in sight, sometimes all it takes is one great candidate who would not have been found otherwise! If your company has more than one opening, it might be worthwhile.
What is the job outlook in Louisville?
Louisville is experiencing a budding job market with 1.5% more openings for jobs than last year. The forecast predicts 38.3% of all new positions will be created in Louisville over the next ten years!
What do job candidates expect from employers in Louisville, Kentucky?
Job seekers want to feel respected and appreciated. They expect employers to prioritize by spending time on interviews while ensuring they have the skills for the job that will best suit them instead of wasting hours preparing material. They want transparency and honesty. Communication in all aspects of the hiring process needs to be honest, timely, and straightforward.
Is it hard to find talented job applicants in Louisville, Kentucky?
Louisville has one major drawback when it comes time to hire new employees – there is never enough talent available because other cities have better opportunities. When searching for job candidates in Louisville, prepare yourself that competition only increases as soon as you cross into neighboring city limits.
How long does it take to fill a job in Louisville?
It takes about three months for a vacancy to be filled in Louisville. Contrary to popular belief, this is not because jobs are hard to find; instead, it's due to the high unemployment rate. In addition to the lack of qualified applicants from unemployed workers who have been out labor force too long or limited work experience that doesn't match with vacant positions available.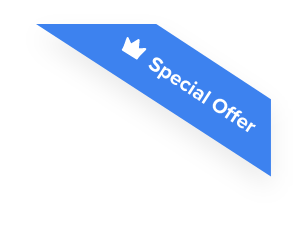 Joshua F.
Redline Electric & Solar

"The best recruiting platform on the market! VIVAHR allowed us to create a dashboard and applicant experience like no other!!"
Get more applicants from the
Best Job Boards
Post for free to 50+ job boards
Unlimited Job Postings
Unlimited Applicants

Job Fairs in Louisville
Job fairs can be a fantastic opportunity to find top candidates for your company, even if you're starting. Job seekers are often desperate and hungry for work when they attend job fairs; take advantage of this by finding qualified individuals who will share the same values as current employees to create an inclusive workplace culture that attracts like-minded people.
Tips to help a business find and hire employees more efficiently in Louisville
Posting your openings on free sites can be the first step to finding a hire. When searching for job candidates, try to use different internet resources other than just listing on one website. LinkedIn is also an excellent way to find potential employees and professionals.
There are not always enough qualified candidates readily available for positions that need to be filled in Louisville. As a result, you might want to attend a job fair with more chances of finding qualified individuals eager to work and share the same values as current employees.
Companies that treat job candidates like customers are the ones who get more quality applicants.
One of the best ways to find job applicants is through social media because it's easy to set up and doesn't require a massive budget.
Employee referrals are a great way to recruit quality candidates. They also help you identify potential weaknesses in your existing recruiting processes.
Job descriptions have the power to attract candidates who are a match for your company. They can also repel applicants who won't thrive at your organization, making it easier for you to identify the best talent.
When considering candidates for a position, it's important to speak with their peers. This allows you to get a more accurate assessment of the candidate and helps you understand how they interact with others in the workplace.
How to Optimize Your Job Board Posting to attract job candidates in Louisville, Kentucky

The first step in accepting an online job application is to post the vacancy on reputable job boards. Job boards with a strong reputation and high traffic can effectively match applicants with positions. Another way to improve your hiring process is by implementing employee referral programs.
After performing a brief analysis, you've determined the top job boards which will generate the highest number of qualified candidates for your company. To begin posting to these sites, it's vital to craft a strong job description. The challenges of today's labor marketplace necessitate more than generic job descriptions — they must be tailored to the specific skills and qualifications necessary for your organization.
A careers or jobs section on your site is a great educational and promotional tool for job seekers. By promoting your available opportunities, your business can attract more applicants and allow current employees to promote the company from their personal social media pages. All it takes is a quick update to your website.
Recruiting efforts should cover all channels — online, offline, and through industry connections. Humanizing the hiring experience excites potential candidates about your company. Your job posting strategy should involve active social media engagement, word-of-mouth recruitment, and in-person networking events.
You deserve to find the perfect candidate for your open position. That is why it's so vital that you go through every possible avenue to do this. There are many great places online where you can search for candidates, and most of them won't cost anything at all! If there isn't one site in particular that suits what exactly needs to be filled, then give some time or two sites an honest look-over because they might have something more than meets the eye regarding who would best suit your company culture!
Related Job Posting Sites in Kentucky