Job Posting Sites in Baton Rouge
These are the best job boards to search for talent in Baton Rouge, Louisiana.
We've compiled a list of free job boards in Baton Rouge. This will help you choose the most appropriate locations where potential applicants could be found. It'll be much easier for you to find qualified candidates because you'll have eliminated the most unsuitable places.
Where to post jobs in Baton Rouge?
Finding new employees is always a struggle, but there are different resources you can use to help attract the best candidates. Job boards are one solution. Job boards are beneficial because you can do your job searches at any time. Job search boards (also known as career websites) help narrow down the number of candidates by location, keywords, and experience level.
Job posting sites will allow you to reach many qualified applicants in Baton Rouge, Louisiana so that you can find the best ones. Job boards are an excellent way for employers to post job openings, make new hires or find seasonal employees in many industries, and they're free to use!
Job boards aren't limited to Baton Rouge, Louisiana, or even the United States. Job search websites can be used anywhere in the world. They're simply a great way to expand your job search. Job boards offer the same benefits in any location because online job posting sites are geared towards finding qualified candidates for many different jobs and industries.
Many people have found success with their job searches by using online resources, such as Job Boards. Job boards help employers avoid the cost of placing ads in newspapers which can be expensive. Job search boards are a convenient way to find qualified applicants because job seekers have already taken the time to create profiles. Job search websites don't waste your time screening candidates, so you can focus on finding new employees and making offers immediately.
Top Job Posting Sites in Baton Rouge, Louisiana
| | |
| --- | --- |
| | |
| | An organization of active business owners, professionals, and other dedicated community members. |
| | BetterBatonRougeJobs offers an expansive array of resources designed to help people looking for work find what they're seeking quicker than ever before. |
| | Jobisite provides local job listings for recruiters and employers in Baton Rouge, Louisiana. Employers can sign up and post a job to the site with just a few clicks. |
| | The Louisiana Workforce Commission seeks to make Louisiana the best place in the country to get a job or grow a business and strives to be the best workforce agency in America. |
Job Posting Sites in Baton Rouge
In Baton Rouge, Louisiana, job posting sites are designed to provide you with the best Job Postings and Job Hunting Resources on the web. Job posting sites are great for finding new employees and job seekers who can seek a job by contributing their résumés. Job search boards feature many different careers from multiple employers!
Baton Rouge Career Center – The Baton Rouge Career Center is proud to resource job seekers and employers. With more than 20,000 jobs in Louisiana, you are sure to find the perfect opportunity with us! Browse through our extensive list of available positions or enter your information into one of our convenient forms on this site so that we can email new opportunities directly to you as they become available.
Louisiana Job Connection – Louisiana Job Connection is the best resource for finding employment in Louisiana. They have a job board with open positions, and they also offer training programs to help you find your perfect career path.
Louisiana Job Connection has been operating since 2012 as one of the most valuable resources for finding work opportunities across all industries throughout Louisiana. They provide resume assistance, cover letters, interview tips, etc. They are committed to not just helping those who want jobs – but making sure that everyone knows about these critical benefits so that no one falls through the cracks!
BR Works Baton Rouge Area Chamber (BRAC) – BR Works Baton Rouge Area Chamber (BRAC) is an organization of active business owners, professionals, and other dedicated community members. The BRA strives to achieve higher standards in the workplace by promoting healthy lifestyles for all employees and sponsoring various programs that encourage children's development and education.
Louisiana Workforce Commission – Louisiana's Workforce Commission is responsible for overseeing Louisiana workforce development programs and initiatives. The commission advances the state's economic competitiveness by connecting businesses with skilled workers and providing opportunities to advance skills through education, training, or on-the-job experience. They ensure that employers can promptly find qualified employees, create partnerships between business entities and educational higher learning institutions, develop statewide strategies related to career pathways across industries, and promote occupational safety standards within industry sectors.
Louisiana Job Bank – Job seekers can use the Job Board to post their résumés for employers and recruiters to find them. Job seekers also have access to a plethora of articles on how to land your dream job. The Job Bank gives you both an inside and outside view of Louisiana's going on when it comes to employment. Job seekers can find jobs in Baton Rouge, Louisiana, on the Job Bank job board. Job posts are deleted after six months, so Job Seekers will need to go back and read through all of the openings if they want to apply for a job posted before that period. Job
Job Search Baton Rouge – JobSearchBatonRouge.com is a 100% free job searching website that allows users to search jobs in Louisiana, including Baton Rouge area listings posted directly by employers and recruiters on one easy to search Job Board. Job seekers can easily find the Baton Rouge area jobs of their choice and apply for those positions using our Job Search Engine. JobSearchBatonRouge.com specializes in helping Louisiana job seekers search through thousands of jobs all over Louisiana, including Baton Rouge area listings, to find the perfect job suited for them!
The Job Spotter – JobPlaces.com is a job search and career community that provides users with the tools they need to find a well-paid job, advance in their career, or start their own business. Job seekers can post jobs for free, get advice from the Job Expert community and browse through company reviews written by JobSpotters just like them. Job search results can feature employment, education and training programs, scholarships, events, or resources for students.
Employment Statistics
Baton Rouge Job Posting FAQs
What Job Fairs are there in Baton Rouge?
Baton Rouge is a thriving city with many opportunities for employment which makes it the perfect place to host local job fairs. Employers from all business sectors can get together and find skilled employees to lead their company into success. In contrast, potential future employers have an opportunity to explore career options and meet people in person before committing themselves.
Job fairs allow employers to meet with many people in a short amount of time and at no cost. Job seekers typically have the opportunity to apply for more than one position during a lengthier interview session, and perhaps even better yet is that they get to decide which jobs are right for them without investing a lot of time into long interviews. Job Fair attendees often network with each other to find out about job openings at their current or former company, hear good leads or referrals from others in attendance, and learn best interviewing tactics from those who went before them.
Local jobs are seldom discussed on social media platforms like Facebook or Twitter, but they still exist! Job fairs provide attendees the chance to talk face-to-face about available positions as well as ask questions, making them invaluable tools for both applicants looking for work and companies who want quality talent at bargain prices.
Where can I post my job for free in Baton Rouge?
Posting your job openings on local job boards is a great option to find job applicants. Job boards have been proven to be a reliable and affordable way to find jobs in Baton Rouge, LA. Job boards are essential for local jobs because they allow companies to post job openings targeted toward specific localities or regions. Job boards make it easier for employers to target specific locations within Louisiana and cities across the state.
How can I promote my job in Baton Rouge for free?
There are several ways to promote your job openings locally. Job seekers can find jobs in Baton Rouge and elsewhere in Louisiana by researching Job Search Engines. Job Boards that you have signed up for e-mail notifications when new job openings are added to the Job Board, which is a great way to promote your openings.
You should also post on various social media platforms as well! Job seekers are more likely to see your Job Posting if it is on a Job Board that they regularly visit. Job Seekers can also find Job Openings and apply for them by connecting with you via Social Media Platforms. Job seekers can "like" or follow your page, which will promote job openings and allow you to contact Job Seekers in Baton Rouge.
Job Seekers from all over the state of Louisiana can and will see your Job Posting if they are connected to you on Social Media, Job Boards, or Job Search Engines.
What is the job outlook in Baton Rouge?
The job outlook in Baton Rouge is perfect, with a Job Availability of 3.2%. Job Opportunities are expected to increase by 5.4% over the next few years. Job Security is positive, with an Employment Growth Rise of 4.2%. Job seekers in Baton Rouge can look forward to more and better Job Opportunities this year!
What do job candidates expect from employers in Baton Rouge, Louisiana?
Candidates expect several things from employers when interviewing for a job. Job seekers want to know their expectations of once hired into a position and whether they will like working at the job site. Job seekers want to know their day-to-day responsibilities and whether these duties will require them to use their skills. Job Seekers also want to know about the company itself, its history in the community, and how they fit into that picture. Job Seekers with a varied experience level expect different things from employers when interviewing for a job.
One of the most common things employees expect from employers is to be treated with respect. This means their ideas are listened to and considered. They're given opportunities for growth or advancement in a timely fashion. Managers properly communicate how decisions were made concerning them and why these choices have been made. Supervisors provide feedback about performance regularly so that they can improve through constructive criticism.
Is it hard to find talented job applicants in Baton Rouge, Louisiana?
We live in an era with many qualified job candidates, yet employers still have trouble finding the right person for their company.
Many companies struggle to fill positions because they cannot find competent employees who fit what they need. The problem is exacerbated by increased competition from other organizations looking for skilled workers and many responding with "no thanks" when offered opportunities elsewhere or declining interviews altogether even if interested.
How long does it take to fill a job in Baton Rouge?
A job opening takes time to fill! Some sources estimate that the average length of an open position is 45 days. The process begins with a posting on career sites such as Monster or Indeed and then typically progresses through interviewing rounds until one candidate emerges in its final stages. Some experts estimate it can take up to 3 months for companies like Amazon, Boeing, General Motors, or McDonald's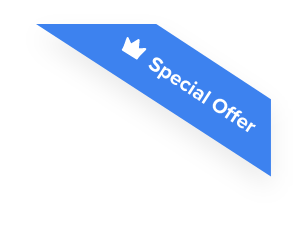 Joshua F.
Redline Electric & Solar

"The best recruiting platform on the market! VIVAHR allowed us to create a dashboard and applicant experience like no other!!"
Get more applicants from the
Best Job Boards
Post for free to 50+ job boards
Unlimited Job Postings
Unlimited Applicants

Job Fairs in Baton Rouge
Job fairs seem like an excellent option for employers looking to fill job openings because of the convenience and accessibility they provide. Employers can meet many qualified candidates in one place, discuss positions with multiple people at once, and even conduct interviews on-site if desired.
Another benefit is that some companies specialize specifically in recruiting from particular industries or professional specialties. Hence, you are likely to find someone who meets your criteria without searching too hard!
Tips to help a business find and hire employees more efficiently in Baton Rouge
Getting new employees is challenging. It means having to start from scratch, creating a whole team culture, and fostering relationships with your members all over again. Why not just strengthen the ones you already have? Looking internally for talent has many benefits:
it builds morale within the company because people feel valued
it also allows for an established rapport between current team members that can be helpful when working on projects together in various capacities
There's always a need for fresh perspectives, and sometimes it can be not easy to look outside the office. By looking internally, you're able to strengthen your team by adding new members who have already established relationships with co-workers!
It might seem tricky at first, but there are many benefits of hiring someone from within the company.
One of the best ways to find new employees is through social media. When you post about an opening, your network may be able to help you find a good fit; after all, it's not just friends and family who are going on Facebook or Twitter these days!
It's essential to make sure that your career posting is eye-catching and stands out from the rest. The first step in this process is adding a headline because people are more likely to read headlines than body copy or bullet points. A second way you could catch their attention would be through designing an image of who should apply if anyone has seen it on social media platforms like Facebook or Instagram before applying. When writing content for job postings, keep in mind what type of person does well at this position by using words that will describe them (e.g., detail-oriented) while also listing the skills they need to have.
Optimizing your job postings to effectively attract candidates for open positions in Baton Rouge, Louisiana

Use specific job titles when posting a job opening. Job titles are important because they help attract qualified candidates by using keywords. Job titles should be competitive in the marketplace and creative enough to catch your audience's attention.
Job descriptions don't need to include everything you want the employee to do, but you should make sure it contains at least 75% of what will be done daily. Job descriptions should also be customized to each position.
To avoid wasting time and resources, it is best to include a location, experience level, salary range, and other information in the job description. Job descriptions should never be misleading. Job descriptions should express the employer's needs and expectations as clearly as possible. Job descriptions also need to include any new software or hardware requirements. Job descriptions should also explain what is expected of all employees during their initial training periods, including how long it will take them to become fully proficient with the job responsibilities that are required of them.
We know it can be frustrating looking for professional talent online. One of the most important things you can do is advertise your job openings on national job boards. Job boards are a great way to target qualified applicants. You'll get many more qualified applicants than if you posted your jobs on local websites. VIVAHR will post your vacancies on 50+ of the most popular national job search engines and help you automate your hiring process with our applicant tracking system (ATS).
Related Job Posting Sites in Louisiana