A Janitor's job is to clean and maintain schools, offices, libraries, and hospitals. They usually work early in the morning or late in the night so they can clean buildings properly.
To hire a qualified janitor, you need to create an informative job description to attract potential applicants. We are here to help you in this process, so we created a Janitor Job Description Template with everything you need, including duties and responsibilities. Even a free job description where you add all the extra demands you want and customize your needs. This is why you should use our VIVAHR software to post your job ad to different hiring websites.
What is a Janitor?
Janitorial services are among the oldest professions in existence, starting as early as 2500 BC when they were used to keep temples clean and hygienic. Today janitors work primarily at commercial establishments such as schools, hospitals, office buildings, restaurants, and businesses that produce hazardous waste. Janitors will start by sweeping, mopping, and dusting the floors. They will also clean bathrooms with soap or disinfectant to eliminate germs and bacteria. Janitors are responsible for keeping their workspace as organized as possible at all times. Some companies might ask janitors to make beds in rooms where patients stay overnight, change bedsheets when necessary, empty trash cans daily, and clean windows.
Related Job Titles for Janitor
Housekeepers and Maids
Building Maintenance Worker
Landscapers and Groundskeepers
The Top Janitor Skills
| | |
| --- | --- |
| | |
| | An excellent skill to have is time management. You will need to be in charge of planning out your day and cleaning duties. Since most janitors have a lot of ground to cover, you will need to plan out the work and calculate how much time you need to complete a certain area that needs attention. |
| | Every room should be thoroughly cleaned, especially if you are working in a hospital. This is why a janitor should have excellent attention to detail. Their job is to clean and maintain the building. By being attentive, they are ensuring that nothing is left uncleaned. |
| Ability to Work Independently | A janitor who works at a school usually works alone and is in charge of cleaning and taking care of everything independently. This can be the case in some other settings as well. |
| Knowledge of Electrical Work and Carpentry | A janitor should have basic repair knowledge, such as knowing how to do electrical work and carpentry. You can address the supervisor to call a maintenance specialist for more significant problems, but usually, a janitor is familiar with some fundamental issues and knows how to repair them. |
| | To be a janitor, you need to have great physical strength and stamina because this work requires you to perform different tasks for long periods of the day, such as repairs and cleaning. |
Janitor Job Description Template (Free)
Our company is currently looking for a janitor to join our team. The janitor will be responsible for all general maintenance tasks, focusing on keeping the building clean and safe. This individual should have experience in cleaning, customer service skills, and an excellent work ethic. Our ideal candidate should be in good physical health, flexible, and have excellent time management. In this position, you will be in charge of making cleaning schedules and carrying them out. You will also do basic repairs and will be to sanitize bathrooms and offices. This is a full-time position, and previous experience is a plus, and a high school degree or GED. If you pay attention to detail and love cleaning and repairs, perhaps this job is just for you.
Our company is looking to hire someone very soon so. Please send over your resume if you are interested!
Janitor Duties & Responsibilities:
Sweeping and mopping floors
Taking care of inventory and ordering cleaning supplies
Collect and dispose of trash
Cleaning bathrooms, kitchens, staircases, offices
Ensuring doors are locked after hours
Fix minor problems
Use appropriate tools for cleaning and repairs
Complete cleaning tasks on time
Janitor Requirements:
High School or GED
Work safely with cleaning supplies
Handle repairs and other janitor work
Use basic cleaning equipment
Good stamina and strength
Ability to work long hours (either early in the day or late in the night)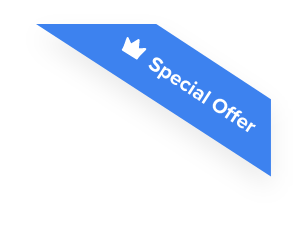 Joshua F.
Redline Electric & Solar

"The best recruiting platform on the market! VIVAHR allowed us to create a dashboard and applicant experience like no other!!"
Get more applicants from the
Best Job Boards
Post for free to 50+ job boards
Unlimited Job Postings
Unlimited Applicants

Sample Interview Questions For Janitor
Personal
Where have you previously worked?
Where do you see yourself in five years?
What are your strengths and weaknesses?
Human Resources
Describe a time you got a complaint. How did you handle it?
What would you do if a colleague wasn't following company policies?
Management
What cleaning duties do you expect to have on a day-to-day basis?
How do you manage your time when cleaning?
Do you work on a schedule?
Technical Skills and Knowledge
Do you know the right way to clean a restroom?
Do you know how to make basic house repairs?
Are you familiar with using cleaning and repair equipment?
What are the Educational Requirements For a Janitor?
To become a janitor, you should have a high school diploma or GED. There usually aren't any educational requirements, but it's good to have a bachelor's degree in management to earn a managerial position.
How Much To Pay a Janitor When Hiring
According to the U.S Bureau Of Labor Statistics, the median annual salary for a janitor is $29.080, meaning they earn $13.98 per hour. However, the compensation can vary based on place of employment between $9.80 and $22.54.
Frequently asked questions about Janitor
Are you required to have a lot of stamina?
This position requires a lot of physical work, so you should be in excellent physical condition. Sometimes you will be carrying heavy bags, cleaning equipment.
Can you get a career advancement as a janitor?
You should have previous janitorial experience and a bachelor's degree in management to get a managerial position. You can become a head janitor who maintains work schedules and advance repairs.
What are the working hours of a janitor?
Most janitors work full time. However, the shifts depend on the type of building. Janitors come in after working hours. There are usually multiple janitors who work through the day at hospitals, but janitors work during school hours at schools.
Is there any training a janitor has to have?
There is no official training a janitor has to undergo. Some companies do, however, have some requirements.
Similar Job Descriptions as Janitor