We know how important it is to find the perfect employee that matches your requirements as an employer. If you plan on writing a job ad that will appeal to people interested in the job, the primary thing that you need is a good and overall job posting. This article represents a FREE Housekeeping Supervisor Job Description Template.
In this job description, you will find the top skills, responsibilities, qualifications, and much more information regarding the position of Housekeeping Supervisor. Another advantage of this job description is that it is completely customizable according to your specific requirements or standards. Try out our VIVAHR Software for a full and easy experience!
What is a Housekeeping Supervisor?
A Housekeeping Supervisor is a person responsible for overseeing the work and performance of housekeeping staff in hotels, resorts, universities, offices, private areas, and other facilities and establishments. Their main responsibility includes ensuring that standards of cleanliness and tidiness are met. They check rooms, common areas, stairways, etc, to make sure that they are properly cleaned and maintained.
Housekeeping Supervisors schedule shifts, assign tasks to the housekeeping staff and find replacements if needed. They investigate complaints from clients regarding housekeeping services and equipment, purchase housekeeping supplies and equipment, and take inventories. In the end, they train new employees and evaluate staff on their performance.
Related Job Titles for Housekeeping Supervisor
Janitor
Housekeeper
Assistant Housekeeper
The Top Housekeeping Supervisor Skills

| | |
| --- | --- |
| | |
| Organization and Management Skills | Housekeeping Supervisors generally work with a small group of housekeeping staff, and they are responsible for their efficiency and good work. They need to have great organization skills to ensure that all tasks are finished in time and properly. |
| | Housekeeping Supervisors need to be detail-oriented in order to inspect the work of the housekeeping staff. They must ensure that floors, windows, and other things are spotless and flawless. The more detail-oriented the Supervisor is, the more chance there is for the job to be done perfectly. |
| | Having great customer skills is a key skill for Housekeeping Supervisors. Their job revolves around customers, clients, and their satisfaction with the services and performances provided. The goal for Housekeeping Supervisors and their teams should always be high-level customer satisfaction by doing their job the best they can. |
| | In the housekeeping job, being a great listener is more important than having great communication skills. Housekeeping Supervisors need to listen carefully and pay attention to their client's demands and requests regarding the cleaning. In that way, they understand the points and wishes, and therefore they are able to execute them. |
| | Housekeeping Supervisors and their teams may work at night or early in the morning, depending on the clients' needs and the types of establishments they are supposed to clean and maintain. Housekeeping Supervisors are then required to be flexible and available during any part of the day. |
Housekeeping Supervisor Job Description Template (Free)
We are looking for an experienced and hard-working Housekeeping Supervisor who will be leading the housekeeping team. Your responsibilities will be to oversee and inspect the work of the housekeeping staff, and ensure that standards of cleanliness and tidiness are met. Furthermore, you will be checking rooms, common areas, and stairways, assigning tasks to housekeepers, scheduling shifts, and purchasing supplies and equipment.
Our new Housekeeping Supervisor would also train new employees and evaluate the performance of other housekeepers. If any problem or inconvenience occurs, your job is to investigate the clients' complaints regarding housekeeping services or equipment and provide the appropriate solution. Our ideal candidate should be customer and detail-oriented, flexible, with great organization, management, and active listening skills. If you think you are the right person for us, apply now!
Housekeeping Supervisor Duties & Responsibilities:
Monitor the work of housekeeping staff
Observe the work to ensure that standards of cleanliness and tidiness are met
Communicate with clients to understand their wishes and requests
Assign tasks to the housekeeping staff
Schedule shifts and find replacements if needed
Investigate clients' complaints regarding poor housekeeping services
Take inventory of supplies and equipment
Purchase supplies and equipment
Provide training to new staff members
Evaluate staff performance
Perform various cleaning duties to help the staff
Housekeeping Supervisor Requirements:
High school diploma or GED
Proven working experience in housekeeping or related jobs
Knowledge of housekeeping and safety regulations
Great organization skills
Exceptional customer service and active listening skills
Flexibility and multitasking
Attention to detail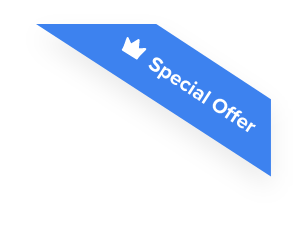 Joshua F.
Redline Electric & Solar

"The best recruiting platform on the market! VIVAHR allowed us to create a dashboard and applicant experience like no other!!"
Get more applicants from the
Best Job Boards
Post for free to 50+ job boards
Unlimited Job Postings
Unlimited Applicants

Sample Interview Questions For Housekeeping Supervisor
Once you gather up all the received applications, you can use these sample interview questions for the Housekeeping Supervisor. These questions could help you narrow down your choices and pick the most suitable candidate for the job.
Personal 
Could you tell us something more about yourself?
How would you describe yourself in 5 words?
What motivated you to pursue this career?
Human Resources
What was your previous job and how many years did you spend on it?
Do you like being a part of a team and collaborating with coworkers?
What motivated you to leave your prior job?
Management
How do you organize your duties and duties for others?
How do you feel about nightshifts?
Do you already know anything about our company?
Technical Skills and Knowledge
If you had to train a new staff member, what will be the first thing that he/she needs to know?
How would you handle the situation when the client is not satisfied with the services that have been provided?
What would you do if you or any of your coworkers caused damage or broke a piece of a client's property?
What are the Educational Requirements For a Housekeeping Supervisor?
There is no official education for a Housekeeping Supervisor. Even if, a Housekeeping Supervisor should have at least a high school diploma or GED. Candidates who wish to become Housekeeping Supervisors need a few years of hands-on experience before gaining the adequate skills, qualifications, and knowledge for this position.
How Much To Pay a Housekeeping Supervisor When Hiring
Housekeeping Supervisors usually earn between $18,500 and $39,500 per year. Their median annual salary is around $29,914. The average hourly wage goes from $9 to $19. The median hourly wage is about $14.
Frequently asked questions about Housekeeping Supervisor
Where do Housekeeping Supervisors usually work?
Housekeeping Supervisors usually work in hotels, resorts, spas, hospitals, office buildings, or private properties.
What are the skills that make a good Housekeeping Supervisor?
Excellent Housekeeping Supervisors should be motivated, hard-working, and detail-oriented. On top of that, they need to have great organization, listening, and customer service skills.
How much do Housekeeping Supervisors typically earn annually?
The average annual salary for a Housekeeping Supervisor is around $22,914.
After how many years of experience can somebody become a Housekeeping Supervisor?
The years of experience needed for this position are individual for every person. On average, a person needs 1-2 years of housekeeping to try for a higher position.
Similar Job Descriptions as Housekeeping Supervisor