In the market for a commercial cleaner? VIVAHR has just what you need! The job description template is an easy, effective way to get started. It's light on details and heavy on jargon so that it can be customized to your needs in no time at all.
The job description template is an easy, effective way to get started. It's light on details and heavy on jargon so that it can be customized to your needs in no time at all. The market for a commercial cleaner? We have just what you need! This single document will help you create the perfect staff member qualifications.
What is a commercial cleaner?
Commercial Cleaners perform various cleaning tasks at a larger scale at office buildings, airports, and shopping centers. A commercial cleaner's specific responsibilities depend on the size and structure of the facility. An essential part of this position does require hired individuals to work before or after regular business hours to clean facilities properly.
Commercial cleaners are a necessary part of the modern world. They keep our businesses clean and clear for customers. The different requirements depending on the size, complexity, or nature of your business needs. Few commercial cleaning jobs require work during regular hours to ensure that everything is properly cleaned before opening time again!
Related Job Titles to Commercial Cleaner
Day/Night Porter
Janitors
Custodian
Building Maintenance
Commercial Cleaner Job Description Template (Free)
Your next opportunity is with us! Are you in search of the perfect place that will allow your cleaning skills to grow? We're hiring, and we need someone who can show up every day, ready to work hard – no matter what it takes. A quick learner, a perfectionist when necessary, and humble at all times. If this sounds like you, then keep reading!
We have an open position for a Commercial Cleaner to join our team. The Commercial Cleaner will be responsible for cleaning our client's buildings safely and healthily. As our company's Residential Cleaner, your main tasks will include performing heavy cleaning duties, such as cleaning floors, shampooing rugs, washing walls and glass, and removing rubbish. A significant responsibility for this role is to keep facilities as sanitary as possible. You will be required to work heavily with disinfectant solutions, so knowledge of proper use and safety measures is necessary. You will need to be detail-oriented, organized, and self-sufficient.
Commercial cleaner duties and responsibilities are multifaceted, but all cleaners should dust surfaces, scrub the floors with a floor scraper or mop in place of an automatic machine. Some may need additional training depending on their employer's needs; for example, at some companies, they might have extra housekeeping skills like changing sheets and making beds if necessary for the work in hotels.
Commercial cleanings staff must know how to do these things because many different tasks are assigned throughout the day, which vary from cleaning up after large events, small meetings, or daily upkeep such as mopping hallways between scheduled client visits, etcetera.
Commercial Cleaner Duties & Responsibilities:
Clean building floors by sweeping, mopping, scrubbing, or vacuuming.

Service, clean, or supply restrooms

Clean ceiling vents

Wash windows

Clean furniture or fixtures

Disinfectant all high touch point areas

Dust and sanitize all surface areas

Dispose of trash or waste materials

Keep track of cleaning supplies and equipment.

Identify and report all safety equipment maintenance issues.

Follow all health and safety regulations.
Commercial Cleaner Requirements:
High school diploma, GED, or suitable equivalent

Valid driver's license

Must pass a drug test and background check

Reliable and self-motivated

Basic cleaning skills, including vacuuming carpets, mopping floors and bathrooms, are typically the most important skills for a commercial cleaner.
Ability to use tools like squeegees or other specialty equipment, such as window washing tools
General office skills, such as typing or using a computer

Good understanding of cleaning supplies and chemicals

Ability to understand verbal and written instructions

Excellent written, verbal, and interpersonal skills

Ability to lift 20 pounds

Must be able to stand and bend for extended periods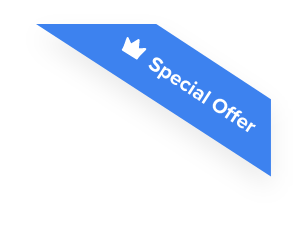 Joshua F.
Redline Electric & Solar

"The best recruiting platform on the market! VIVAHR allowed us to create a dashboard and applicant experience like no other!!"
Get more applicants from the
Best Job Boards
Post for free to 50+ job boards
Unlimited Job Postings
Unlimited Applicants

Sample Interview Questions For Commercial Cleaner
If you are hiring a Commercial Cleaner, these questions can help narrow options until you find the ideal candidate:
How long have you worked in the commercial cleaning industry?
How do you organize your cleaning tasks?
How do you ensure the safety of yourself and others if working with cleaning solutions?
What has been your most challenging task working in commercial cleaning?
How do you handle a difficult cleaning task?
Tell me about a time you went beyond your job description to get a task done?
Would you please tell me about a time where someone criticized your cleaning abilities?
What motivates you?
What are the Educational Requirements For Commercial Cleaners?
Commercial Cleaner Job Description A Commercial Cleaner position usually requires a high school diploma or a GED. The education requirements for a commercial cleaner are gained from on-the-job experience.
How Much To Pay Commercial Cleaner When Hiring
Based on the job and the experience, the range will vary quite a bit.  According to the Bureau of Labor Statistics, the median income for Commercial Cleaners in 2019 was $13.19/hour or $27,430 a year.  The job market for Commercial Cleaners over the next ten years looks to grow by 7%. Compensation and pay can vary based on your local city and state.
Similar Job Description Templates