Are you looking for helpful resources to help you hire better and faster for your pool service company? Use this Free Pool Service Technician job description template to quickly post to job posting sites and start receiving applicants right away. This Pool Service Technician job description comes with general responsibility, qualifications, and an excellent opening. A great tip to increase your job post visibility is taking this template and critiquing it with your company's unique touch. Provide your job seeker with information about your company and why they would want to work for you. Add any special responsibilities or duties that make your Pool Service Technician position different from others. Feel free to boost this Pool Service Technician job description template with your company's perks, benefits, and other aspects you provide to your technicians to increase the number of applicants.
Related Job Titles to Pool Service Technician
Swimming Pool Technician
Pool Maintenance Technician
Pool Cleaning & Repair Technician
Pool Service Technician Job Description Template (Free)
We are actively seeking a dependable and detailed oriented Pool Service Technician to be part of our company. Our Pool Service Technician, you will be required to service and maintain your customers' swimming pools. Your tasks will include driving to the customers' location, testing the pool water's pH level, adding chlorine, acid, and other chemicals to correct the pH. Pool technicians will also service and repair broken equipment, pipe leaks and cracks, and light fittings.
Our Pool Service Technician applicants must have proficient knowledge of swimming pool maintenance and equipment to succeed in this role. Applicants must be able to work around and handle the proper administration of hazardous pool chemicals. Have a self-starter and detail-oriented work ethic towards every pool maintenance duty. More importantly, pool Service Technicians will also interact in a friendly and professional manner with our customers.
Pool Service Technician Duties & Responsibilities:
Arrive on time at the customer's location

Test pool waters pH and chlorine levels

Provided any needed chemicals such as chlorine, acid, etc. to correct water pH and chlorine levels

Vacuum, skim and brush inside of customer's pool.

Use our company pool equipment properly.

Replace bulbs in underwater light fittings

Repair leaks and creaks on customers pool surface framework

Repair and fit pipes for pools and spas

Fix and service broken pool cleaning equipment

Test and service pool water system; pump and filters

Be respectful of customer's property and items.

Manage company pool chemicals and equipment in the vehicle

Maintain a stocked inventory of chemicals and equipment

Properly handle paperwork and reporting of each pool task.

Be efficient and thorough on every pool maintenance and service.
Pool Service Technician Requirements:
Valid drivers license

High school diploma

One to two years of experience as a Pool Technician

Have a broad understanding of proper pool cleaning and maintenance methods

Obtain knowledge of swimming pool chemicals and their properties

Have an average knowledge of plumbing, painting, and equipment repairs

Ability to lift heavy equipment

Ability to work in harsh weather conditions

Professional appearance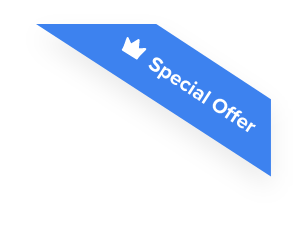 Joshua F.
Redline Electric & Solar

"The best recruiting platform on the market! VIVAHR allowed us to create a dashboard and applicant experience like no other!!"
Get more applicants from the
Best Job Boards
Post for free to 50+ job boards
Unlimited Job Postings
Unlimited Applicants

Sample Interview Questions for Pool Service Technicians
These pool service technician interview questions can help you find the ideal candidate for your job opening.
What led you to become a pool service technician?

Which function of pool maintenance do you feel is the most difficult?

Describe your process when you arrive at a pool cleaning task?

How do you stay organized with pool chemicals?

What do you do when something prevents you from completing a pool maintenance task?

Would you please explain a time you were unable to correct a pool pH balance?

How do you advise a customer not to use their pool for a specific time?

How do you handle an unsatisfied customer?
What are the Educational Requirements For Pool Service Technicians
According to the U.S. Bureau of Labor Statistics (BLS), Pool Service Technician typically obtain a high school diploma and have previous experience in pool maintenance and repairs. Depending on a state's laws and regulations, some technicians are required to hold certification or licenses.
How Much To Pay Pool Service Technicians When Hiring
Based on the job and the experience, the range will vary quite a bit. According to the Bureau of Labor Statistics, the median income for general maintenance and repair labor, such as a pool service technician in 2019, was $14.85/hour or $30,890 a year. The job market for Pool Service Technicians over the next ten years looks to grow by 10%. Compensation and pay can vary based on your local city and state.