Are you seeking to hire a Residential Cleaner for your cleaning company? This Residential Cleaner job description template is FREE and can help you attract a dependable and thorough Residential Cleaner. VIVAHR makes the hiring process easier by giving you a template to post to a job board. You can add any additional requirements, benefits, and perks you need to comply with your company and open position.
Residential cleaners must be prompt and attentive to detail. They must be prepared to work alongside other cleaners and follow the lead of their supervisor. They are also expected to communicate well with residents about any concerns or questions they may have. Most importantly, residential cleaners need to thoroughly clean a bedroom in under an hour to be ready for new occupants later that day. Residential Cleaners must be able to work quickly and efficiently, as well as thoroughly.
Related Job Titles to Residential Cleaner
Home Cleaner
Property Cleaner
Maid
Janitor
Residential Cleaner Job Description Template (Free)
We are actively seeking an experienced Residential Cleaner to join our team. The Residential Cleaner will be responsible for cleaning our client's homes and will require a clear knowledge of chemicals and methods used for properly house cleaning. As our company's Residential Cleaner, your main tasks will include dusting, sweeping, vacuuming, mopping, scrubbing, and sanitizing all areas and surfaces.
To be successful in this role, you must be able to work independently and follow instructions. You must maintain a respectful and honest manner as you are a representative of our company. You must perform all tasks assigned to you and be physically capable of performing light to strenuous labor.
Residential Cleaner Duties & Responsibilities:
Travel to customers residency in a timely and professional manner

Review cleaning tasks or list for each client home

Clean bathrooms; vanities, sinks, mirrors, toilets, showers, and tubs

Sweep, mop, and wax floors

Dust all surface areas

Vacuum carpets, rugs, and upholstery areas

Dust blinds and washes windows.

Empty trash bins

Make beds and fluffy pillows.

Clean all surfaces and appliances in the kitchen
Residential Cleaner Requirements:
High school diploma, GED, or suitable equivalent

Valid driver's license

Must pass a background check and drug test

Reliable and self-motivated

Good understanding of cleaning supplies and chemicals

Ability to understand verbal and written instructions

Excellent written, verbal, and interpersonal skills

Ability to lift 20 pounds

Must be able to stand and bend for extended periods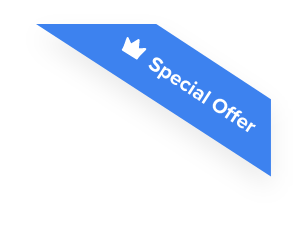 Joshua F.
Redline Electric & Solar

"The best recruiting platform on the market! VIVAHR allowed us to create a dashboard and applicant experience like no other!!"
Get more applicants from the
Best Job Boards
Post for free to 50+ job boards
Unlimited Job Postings
Unlimited Applicants

Sample Interview Questions For Residential Cleaner
These interview questions can help you narrow down your options while you're looking for a Residential Cleaner until you find the ideal one:
How long have you worked in the residential cleaning industry?

How do you organize your cleaning tasks?

How do you ensure the safety of clients' items while you are cleaning?

What mistakes have you learned in cleaning, and what do you do to make it happen again?

How do you handle a difficult client?

Please tell me about a time when a client or coworker criticized your work?
What are the Educational Requirements For Residential Cleaners?
A Residential Cleaner position usually requires a high school diploma or a GED. Much of the education requirements for this type of job are gained from previous work-related skills, knowledge, or experience.
How Much To Pay Residential Cleaner When Hiring
Based on the job and the experience, the range will vary quite a bit.  According to the Bureau of Labor Statistics, the median income for Residential Cleaners in 2017 was $10.99/hour or $22,860 a year.  Compensation and pay can vary based on your local city and state.
Similar Job Descriptions as Residential Cleaner